All
Superstar Storyteller: Z Loft Hotel
---
You have a story to tell, a mission statement, a feature, a location or an experience just waiting to be shared. Every hotel is unique and should use its voice to communicate with travel shoppers.
The Z Loft Hotel Bar & Grill is an extended stay hotel located in St. Robert, Missouri. A close drive to shopping, dining and local monuments, the contemporary design and laid back vibe makes this property the perfect spot for both business and leisure travelers.
Understanding how travel shoppers want to be engaged and that it takes more than just a billboard to fill rooms, Z Loft Hotel has implemented a content marketing strategy that immerses their audience across multiple platforms.
Captivating visuals, shareable content and creative engagement, the Z loft Hotel delivers on all channels, making them this week's Superstar Storyteller.
Stunning Visuals
Your hotel website is one of the many places travel shoppers will encounter your hotel and your story. To capture the attention of potential guests, your visuals need to be informative and appealing.
On their website, the Z Loft Hotel creates an easy and inviting experience for travel shoppers. From their well-placed images, clean aesthetic and easy navigation, Z Loft Hotel is a visual storytelling master. Travel shoppers can easily navigate their photo gallery, which includes immersive visuals and short, snackable descriptions about the hotel's key features.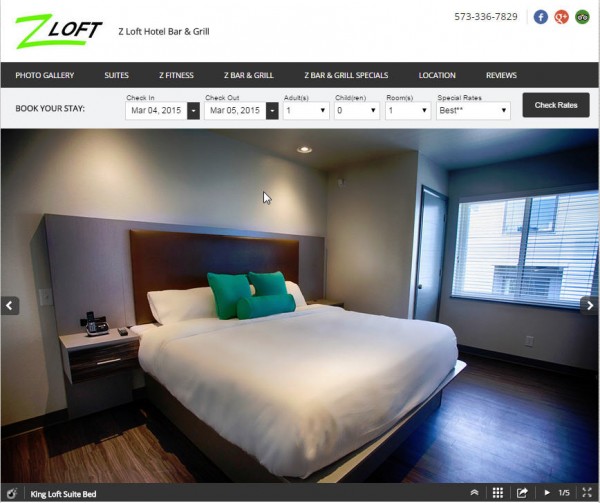 Social Media Savvy
With over one million websites integrated with Facebook, social media marketing is an opportunity to engage potential guests and increase awareness about your brand. On their Facebook page, Z Loft's posts are sprinkled with humor, sharing daily information about the hotel's bar and grill, amenities, events and special offers.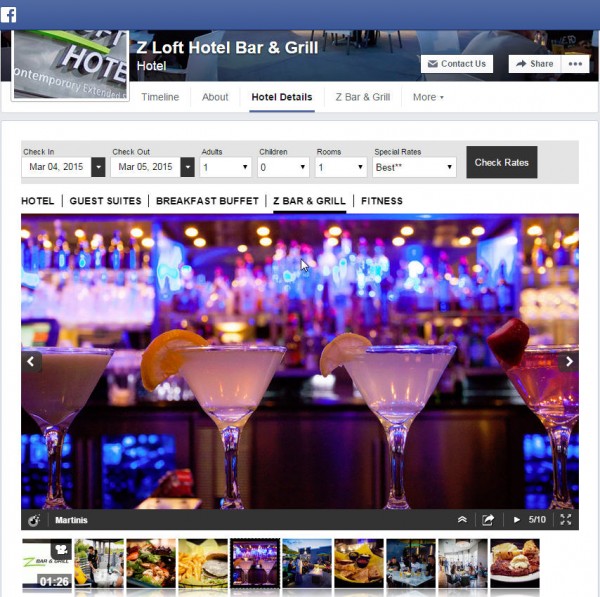 Using multi-media Facebook Apps, travel shoppers can also read reviews, browse the breakfast buffet, learn about guest suites and book a stay directly on their page. The Z Loft Hotel is creative with their engagement, but more importantly, they share a consistent story and content that's relevant to travel shoppers.
Congratulations, Z Loft Hotel!
The Z Loft Hotel Bar & Grill leaves a lasting impression on travel shoppers. With their rich media, authentic storytelling and engaging content across multiple social platforms, this property is our newest Superstar Storyteller!
Learn the ins and outs of visual storytelling and how to leverage your hotel's marketing strategy. Download: Best Practices: Multi-Media Guidelines for Hotel Marketers.