All
Targeting Part 1 of 4: How to Earn Loyalty with Millennials
---
Loyalty almost seems like a rare commodity today. An invisible adhesive that holds great friendships together and a bond that the fabrics of our society could certainly use more of. So why is there constant chatter about a gap between brand loyalty and Millennials?
As history shows, any new generation set to take over the workforce and become the primary group of consumers will almost always be misunderstood by its predecessor. Millennials can be very tricky to sell to, because you must approach them on their terms. However, claiming they are not brand loyal is a complete misnomer.
"If you want to connect with millennials, then you're going to have to rethink the way you advertise and market your product to them. Instead of traditional advertising, which they ignore, brands have to publish authentic content as a way of building trust and loyalty with this extremely important and influential demographic." – Dan Schawbel, founder of Millennial Branding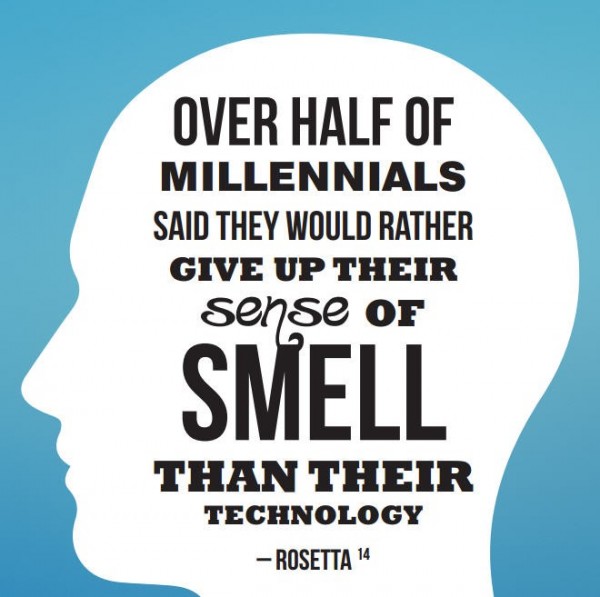 7 Characteristics You Need to Know About Millennials: Backed by Research
A few weeks ago, Elite Daily and Millennial Branding, a Generation Y publication and research firm, respectively, published the results of a study based around the Millennial Consumer. The results helped shed some more light on this new breed of consumers.
Of the 1,300 Millennials interviewed, here are seven exciting elements that stood out:
1. Millennials aren't influenced by advertising
Only 1% surveyed say an advertisement makes them trust a brand and fewer than 3% say that traditional media outlets influence their purchasing decisions. They can smell a marketing spin from a mile away. These statistics should serve as a huge red flag to the importance of quality content designed to help and not hype.
2.They review blogs before making a purchase
33% of Millennials rely mostly on blogs before they make a purchase. You need to speak their digital language and provide them with informative content that will assist and make them feel confident about booking with your hotel.
Hotel Josef has a vibrant and timely blog about local events, hot spots to check out and great tips to help enhance your visit.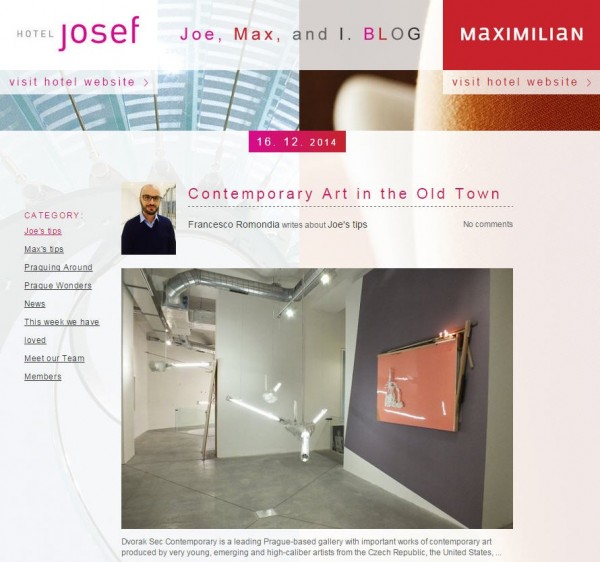 3. They value authenticity as more important than content
43% of Millennials rank authenticity over content when consuming news. You could produce all the content in the world, but if your hotel doesn't already come across as authentic, it's not even going to be given the time of day. Millennials want to connect with people. So make sure you humanize your hotel and not just be another brand focused on their bottom line.
4. They want to engage with brands on social networks
62% say that if a brand engages with them on social platforms, they are more likely to become a loyal customer. If you truly want to connect with Millennials, this is where the conversation is. A like, follow or a reply goes a long way in terms of customer loyalty.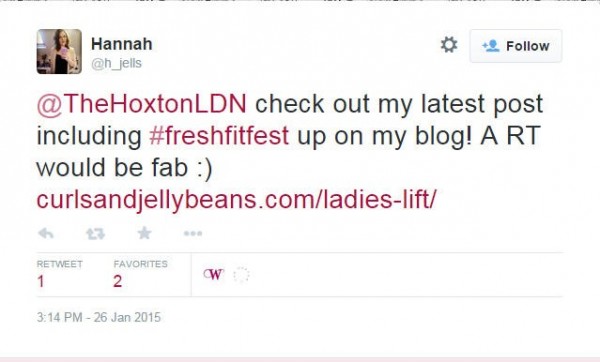 The Hoxton Hotel frequently engage with their online community.
5. They are using multiple tech devices
This should come as no surprise, but this tech-savvy generation was raised with digital devices as an extra limb. 87% use between two and three tech devices at least once a day.
6. They want brands to give back to society
75% said that it's very important that a company gives back to society. This is a highly educated and conscious generation, well aware that not all organizations are as glowing as they make themselves out to be. Bring the local aspect back into play. Millennials love companies that support their communities and give back to charities within their neighborhood.
7. They are brand loyal
This should help put this fallacy to rest. 60% said they are often or always loyal to brands they currently purchase from. Once you build this authentic connection, your healthy relationship can grow well into their adulthood.
Targeting the Millennial Traveler: The Marriott Approach
"This is not a hotel. It's an idea that travel should be brilliant. It's not only about where you're staying. It's about where you're going."
Marriott International recently launched a global marketing campaign called, "Travel Brilliantly," designed to break new ground in terms of how travel shoppers will engage with exciting and inspirational content. The strategy acts as a mirror image for the next generation of travellers and how work and play are seamlessly woven into their lives. This innovative campaign will surely shake up the travel industry and many other hotels are following suit. They want guests to co-create with them, to send in their thoughts and project ideas about how to create the next generation hotel. Their first co-created innovation was a healthier vending machine choice jam packed with fresh lettuce and vegetables.
Millennials are often labeled or misunderstood, but at the end of the day, they want authentic, informative and entertaining content on all the channels they hang out on. This is a consumer shift you need to understand how to communicate with or risk losing out on this very competitive and lucrative demographic that will take over half the workforce by 2020.
The claim that the Generation Y are not brand loyal is completely inaccurate and it's time to put this to rest. Simply put, they want quality and authenticity. The ball is in your court, hoteliers.
This is the first in a series of four blog posts about targeting the desired hotel customer segments.