All
Let's Talk Targeting Volume 2: The Business Traveler
---
Corporate travelers crave hotel experiences that will complement their unique needs and characteristics. While they consistently meet their goals, so should your hotel, with our new eBook-Let's Talk Targeting: The Business Traveler.
Business travel is undeniably a lucrative market for hotels to tap. In the second volume of our Let's Talk Targeting mini-series, we'll be focusing on the specific characteristics of the highly desired business traveler and how your hotel can target them through new and existing marketing initiatives.
From frequent mobile use to cultural cravings, this segment of travel shoppers desires convenient and memorable experiences when traveling for business. By serving corporate travelers the right details in your hotel story, you can create an offer they won't be able to refuse.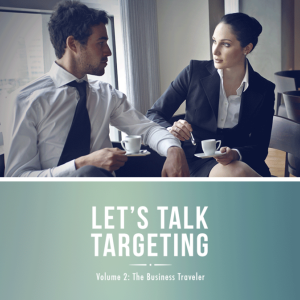 Download this Guide to learn:
Primary characteristics of business travelers
How hotels can stand out and entice this segment
Emerging trends in business travel
Examples of hotels who successfully target corporate travelers
Read Leonardo's eBook Let's Talk Targeting Volume 2: The Business Traveler and discover exactly what entices the dynamic business traveler.