All
Targeting Your Hotel's Digital Content for the SHE-conomy
---
Pinterest is worth more than $5,000,000,000 because its 70 million users are rich, female, and like to spend.
This is the headline from Business Insider summing up what today's smart marketer already knows: one of the most sought after consumer targets, women, account for more than 85% of all household purchases and in particular, 92% of vacation decisions. Consider this as well: 47% of all women who travel, do so for business! In fact, the Clute Institute, a business journal publication, found that females represent around 40% of all business travel worldwide!
It's time to take notice and target these powerful spenders in a more focused and effective way.
What Female Travelers Want
Women don't buy with the objective of collecting more things: they want the experience to go along with it, which is why, as we look to hospitality, combining the appropriate visual media along with rich descriptive text to create a compelling story, makes all the sense in the world.
Modern day marketing begins with the seller's story, i.e. your hotel's story, accomplished by using a blend of pictures and narration, and, of course, the audience. In this case, our target is the female traveler, a.k.a., the travel decision maker, and they want to be informed, entertained and inspired. When you deliver on this requirement, the ladies will choose you and your brand, and importantly, be loyal. Interestingly, women are more likely to join loyalty programs and stick with the brands that they most like, according to a new Skift report called The Rise of Female Business Travelers.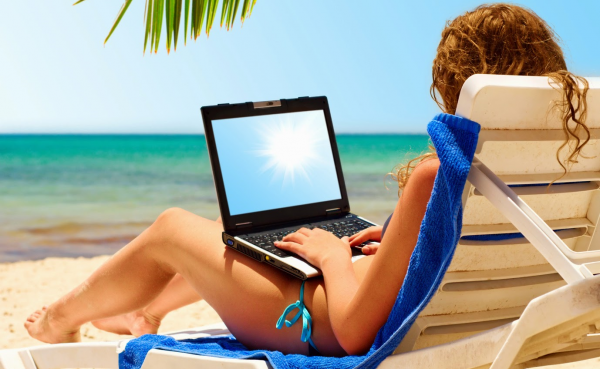 Stories are made up of anecdotes or experiences in and around your hotel like onsite dining, events, local attractions, nightlife, coffee shops and your community. Add to that, context, which is emotional. Sentiments like excitement, romance, fun, adventure, safety, and a sense of accomplishment. Tailor both of these elements, experiences and emotions to the discerning female traveler and you'll win a place in her mind and a part of her wallet.
Since we know that a visual representation is much simpler to understand and recall, it's wise to illustrate your hotel's experience, emphasizing those things a female guest values. As an example, tell your "security story," flaunting the safety of her environment showing the guest room's double bolt door locks, 24 hour front desk service and brightly lit exterior including a secure car park option through images, videos and virtual tours, supplemented by reassuring text descriptions.
Social Media
Women outnumber men in the top reasons for using the no. 1 social network, Facebook, citing viewing photos and videos as the top motivator, followed closely by the ability to share with others. Graphically-told hotel stories that are authentic, insightful and inspirational will win over any old traditional sales pitch with the gals on female-dominated social media sites like Pinterest, Tumblr, Instagram and Facebook. Additionally, they help spread positive word-of-mouth marketing, considering women are more likely than men to use social media for sharing, and much likelier to use social media to engage with brands.
Takeaway? Ensure your multi-media stories are easily shared on the platforms your guests are using.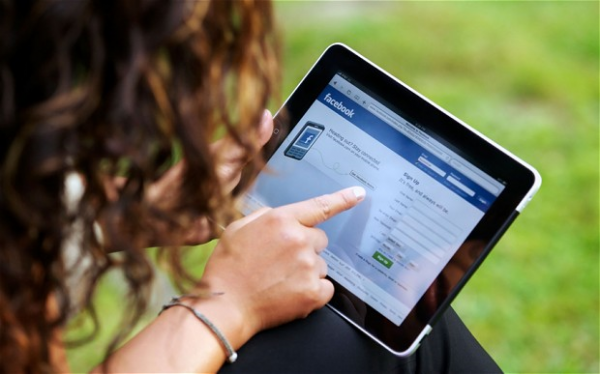 More Mobile-Savvy Than Men?
I have to admit my surprise when I learned that girls beat out guys with respect to most of the activities on mobile devices from messaging and social networking to visiting websites!
Is your property's website mobile optimized so that you stay in her consideration set of potential hotel options?
The Female Traveler: On the Rise
Global travel by women is on the rise, according to CNN. This trend could be a family trip and mom is deciding where to stay, or a travel agent – most of whom happen to be female.
Whether you're Julia Roberts in Eat, Pray, Love, leisurely wandering around the world solo, Catherine O'Hara in Home Alone traveling with the entourage of children or Up in the Air's road warrior, Vera Farmiga, we ladies are travel decision makers with distinctive needs.
The contemporary traveler, regardless of gender, cares about the same basic things: a well-appointed guest room and bathroom, good air conditioning, reliable Wi-Fi, dining choices, work space, common areas, and local attractions. Visually presenting the experience they'll have at your property will keep your hotel top of mind as they move through their shopping journey.
The Somerset Inn takes full advantage of its location by telling their "Shopping Story," simply by showing a guest relaxing with a glass of wine after obvious success in the world-class mall adjacent to the property. This is a good best practice example of a hotel marketer that leverages a key selling feature in a creative and targeted way.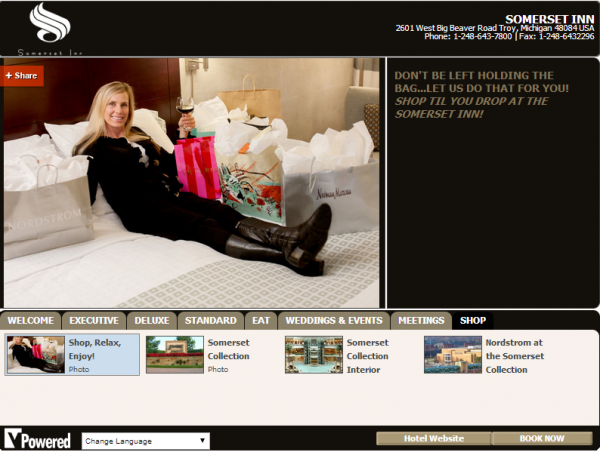 Hotel marketers must tell a persuasive visual story to attract shoppers, especially to grab the attention of the influential lady traveler. Using these SHE-conomy marketing insights as a guide, you can develop an approach that showcases your hotel's experiences on social platforms and across screens to make a direct and lasting impression on the female travel consumer.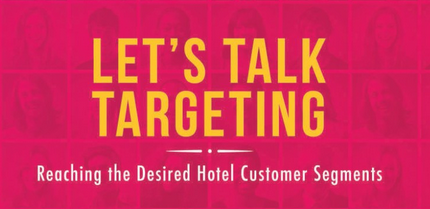 For additional education on how to target your hotel story to your desired customer segment, check out our comprehensive eBook: Let's Talk Targeting.
Check out our follow-up article with more examples of how you can tell your hotel story to women, based on a recent TrustYou study that analyzed over 50 million traveler reviews.