All
The Future is Now: Why Visual is the New Verbal
---
It's hard to believe we once lived in a world where we were not globally connected at all times. It's even harder to believe that in less than a hundred years, people will only read about but not actually know what a world without technology really ever looked like.
Computers have transitioned from clunky machines that took up a whole room to tiny machines we carry in our backpacks, the Internet has blossomed, smartphones and tablets were born, websites have advanced and along with this, knowing how to engage travel shoppers too has changed significantly.
With search engines such as Google, all any travel shopper has to do is type in "hotels" or "accommodations" and they will find themselves amongst pages and pages of links to a variety of different websites.
With this in mind, the online competition can be fierce, but driving traffic and bookings to your property website doesn't have to be so tricky. It all comes down to understanding human behavior.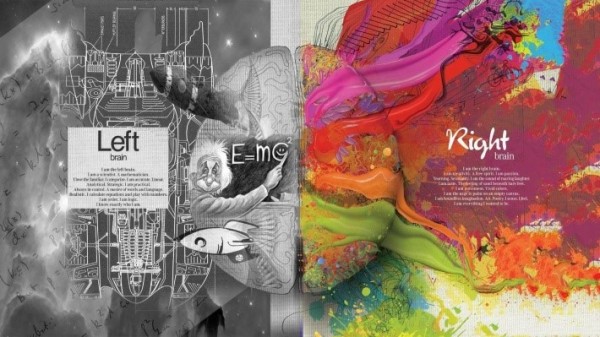 What engages, entices, and drives us to want to continue browsing a property's website? And what leads us to make that booking?
These were some of the questions we addressed in our recent webinar, "Visual is the New Verbal" with the Founder of Travelocity, Terry Jones, and Marketing Specialist, Emily Drennen, of Lancaster DoubleTree Resort by Hilton.
When 93% of people say visuals are the most influential factor in their purchase decision, it's clear that we make purchases from the right side of the brain, which just so happens to thrive on anything and everything creative.
Which leads us to why visuals are forever the new verbal.
So, grab a coffee, get comfortable, and allow us to take you back to the beginning of the online world, how it has changed, and what you can do to make sure your property's website is up to date.
For Your Retro Delight
Once upon a time, back in the old green screen days, user interfaces displayed text only and we had to learn how to extract this information from systems. With the early days of the web, we were presented with a variety of links which in essence was certainly a step up from the old DOS days of decoding messages. Just take a look at the screenshots below that Terry showed during our webinar – it's hard to believe how far technology has changed!
In terms of websites, you had those that were overwhelmingly busy that essentially looked like an explosion of different sized text, small visuals, and banners. And as Terry mentioned, this was also prior to the bandwidth revolution which meant it was a time where sending video over the Internet was simply unheard of.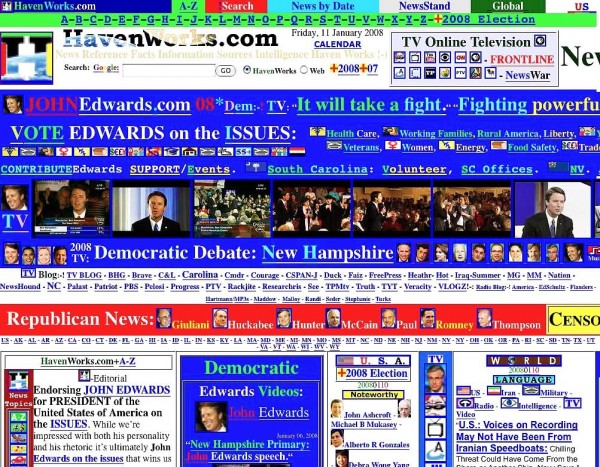 If we take a look at the Plaza Motel's previous website, we can see it has an abundance of text and a variety of menu options. There were also smaller and fewer visuals displayed.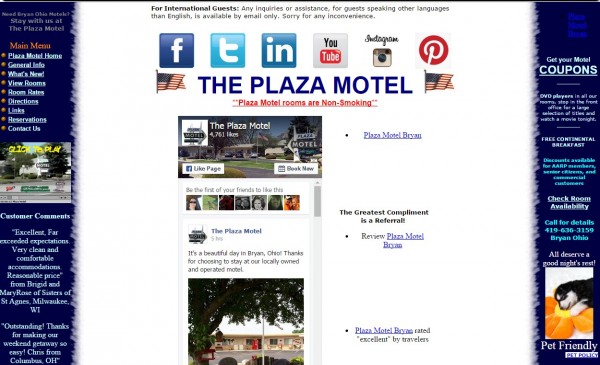 Of course, now websites have gone from busy text-driven pages to a sleeker visually-driven concept which allows you to better tell your story through a combination of photos, videos and descriptive text.

You can see the dramatic difference in the Plaza Motel's new visual-first website. Their homepage now displays a gallery of bold visuals featuring the property's rooms and features, a booking widget, and several tabs along the top where shoppers can easily find information about the property. It's the perfect example of why visual is the new verbal – and how to update your website to not only improve the look and feel, as we learned during the webinar, but also to increase conversions.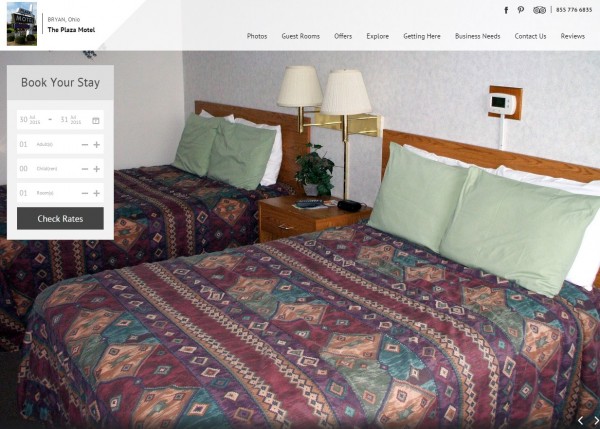 We can also lend a special thanks to mobile technology for playing a major role of the ever-rising popularity of visual storytelling, as our webinar speakers explained. It was one of the first places we started seeing visual interfaces trending and where the rapid frenzy of photo sharing originated.

Be Visually Present

If we take a look at the statistics, it's clear we are visual creatures. We process visuals 60,000 times faster than text and travel shoppers today want to see what you offer before they will decide where they would like to stay.

Visuals allow properties to tell a larger story and this is something to certainly take advantage of. You want a website that can visually share your experience to travel shoppers and that in return will help them envision themselves at your property.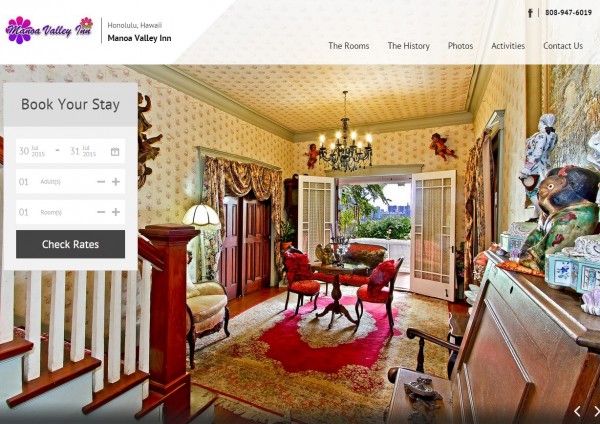 If we now shift our attention to the ever-growing obsession of mobile it's clear that we will be attached hand to mobile for a long time to come. With a 20% increase in bookings on travel websites in the first half of 2014 compared to the 2% in desktop bookings, it's also no surprise that mobile bookings are continually on the rise.

Why is this important? And how does visual storytelling tie into mobile?

Well put it this way, when 84% of today's travel shoppers use their smartphone to research, shop, book, and share travel information, it's unlikely that blocks of text or outdated websites are going to entice or engage shoppers on-the-go.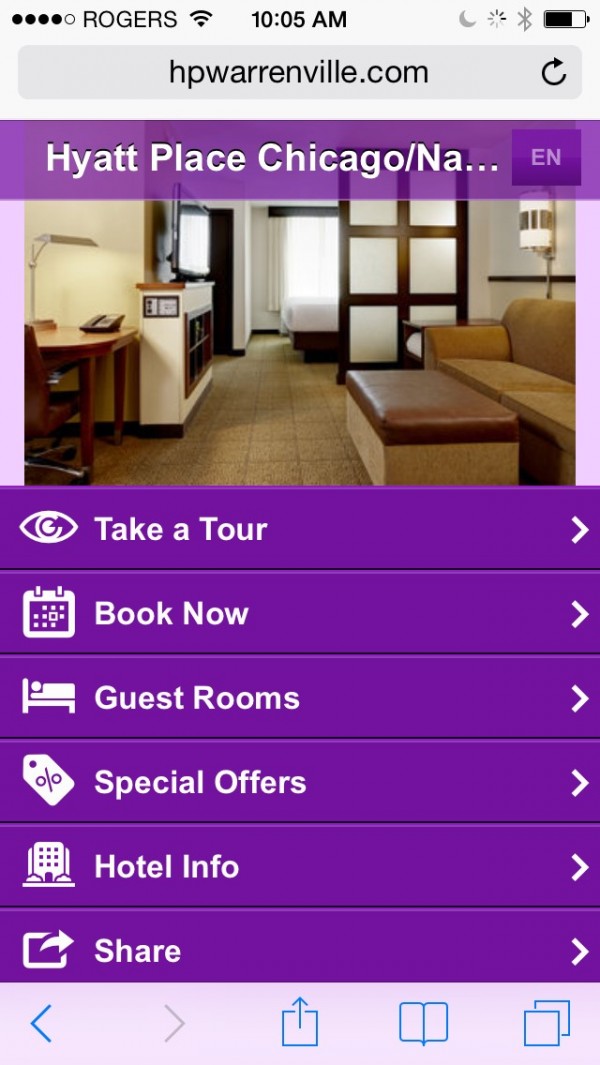 Social Has Gone Visual
And let us not forget just how popular social media platforms have become over the last decade and how they have become the new prime go-to destinations for travel inspiration. Now you can reach a far larger audience than ever before.
In fact, that's what Emily Drennen, Marketing Specialist at Lancaster DoubleTree shared with us during the webinar. She said, "We can reach a wider audience with our visuals…simply putting text on Facebook doesn't really go very far, but by adding those visuals it really helps to increase our engagement (with travel shoppers)."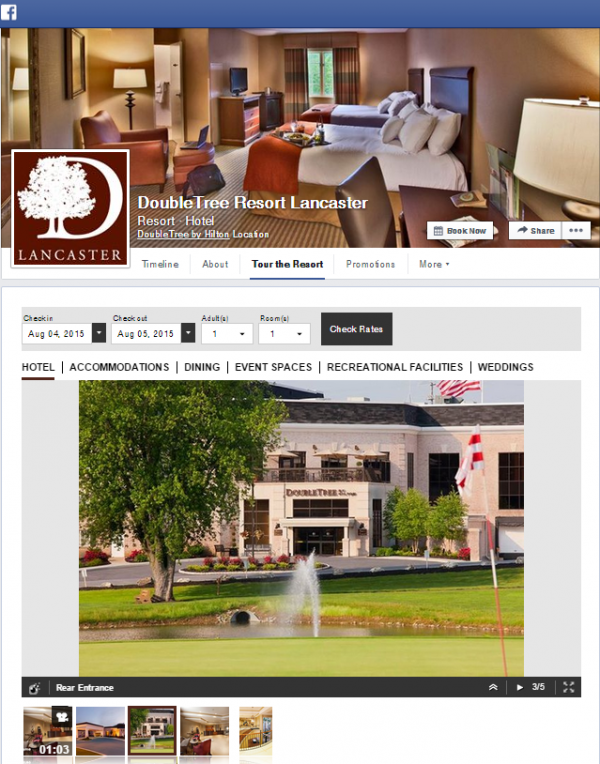 The Future is Now
There is no turning back to the old days of the text-driven and busy websites of the early web. Having a visually-driven website is the future and this is something properties will have to focus on going forward, as we learned from industry expert Terry Jones.
And that's why more and more properties are adapting to the new visual world we live in.
Ron Wallace, General Manager of the Ashley Inn and Suites Lincoln City told us that he attributes the property's visual-first website as a major player in driving more bookings to his property. He said, "When you go to our website now, the visual content tells the story."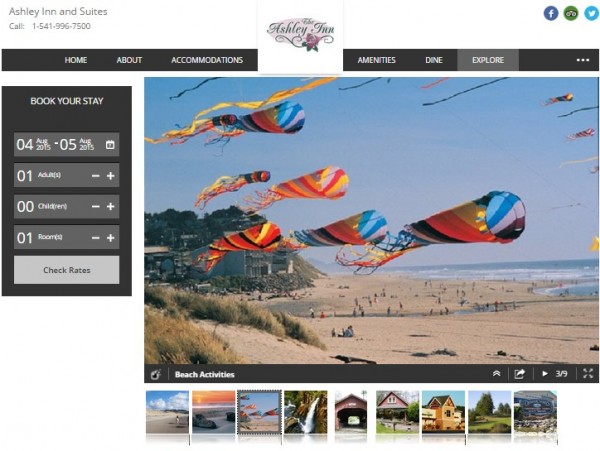 Emily also shared with us how they dive right into the visual era we live in with a new visual-first website that has made communicating the property's story to travel shoppers much easier.

She said "Guests want to see it all. The Lancaster DoubleTree are seeing the changes in the way travelers shop by simply travel shoppers calling in and asking what it is like. It's easier to show them a picture then to come up with descriptive words. We really wanted them to know what it was visually going to be like so they could envision themselves there."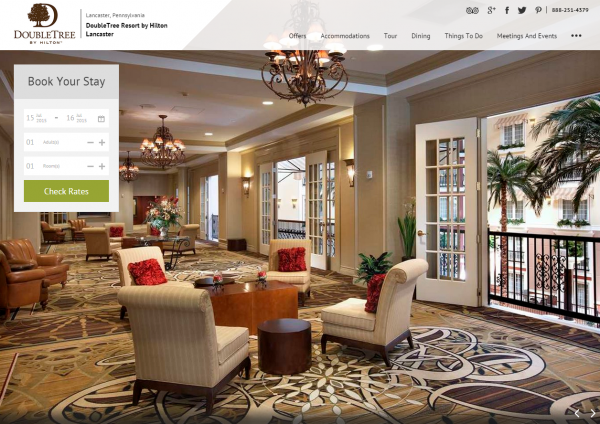 Technology has come a long way and it's changing and advancing every day. In today's market you need a website that can help differentiate your property from the competition. Your website should be user friendly, easy to navigate, and one that can tell your property's unique story through engaging visuals.

If you would like to learn more about having a visually-driven website that increases conversions, check out our previous webinar "Why Visual is the New Verbal" with the Founder of Travelocity, Terry Jones, and Marketing Specialist for DoubleTree Resort by Hilton Lancaster, Emily Drennen .