All
The Half-Time Show: How Did Our 2014 Predictions Shape Up?
---
If there's anything the first six months of 2014 revealed, it's that all the so-called "trends" are not passing phases, but here to stay. And it's challenging hotel marketers to adapt to a new landscape.
In our eBook Find Success in 2014: Digital Marketing Strategies for Hotel Marketers, we predicted that visual storytelling would become even more important in 2014. Truth be told, our verbal mind does not work without our visual mind. As Dan Roam writes, "thinking in pictures is our nature, and sharing those pictures has long been our dream." Thanks, in part, to the fast rise of visual storytelling social media tools like Vine, Instagram, Pinterest, Snapchat and more, that vision can now be reality.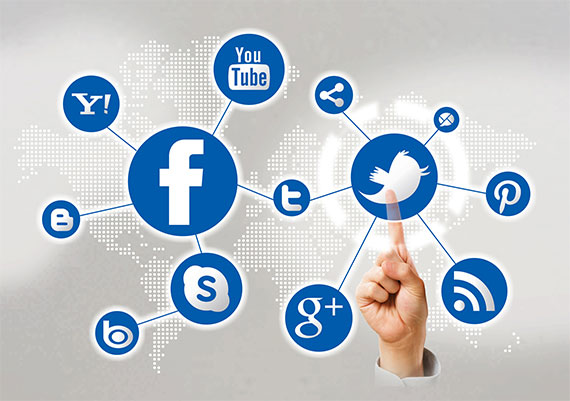 That's not all. Visual storytelling is becoming more important as today's online shoppers shift to a more mobile environment (it's predicted by 2017, 50% of all direct hotel bookings will be done via mobile) and because visuals give shoppers something text can't: a feeling, emotion, and an expectation of what it would be like to stay at your hotel.
We believed that hospitality marketers would have to show off more than just their hotel to travel shoppers – they'd have to start selling the value they offer, and the best approach for doing just that is to combine rich visuals with descriptive and entertaining copy that communicates an anticipated experience worth buying.
Are our 2014 predictions on track, now that we've reached the halfway mark of the year? Take a look.
Prediction: Visual-First Hotel Storytelling
We predicted that the web will continue to evolve into a visual-first platform with an emphasis on large images, engaging and snackable video (20-45 seconds). It's evolving quickly. Today, 55% of travelers say that photos are helpful when looking for trip ideas and just shy of 100% of travelers watch videos before purchasing products. This means hoteliers must understand the four essential elements of hotel storytelling: source, curate, publish and amplify. Visuals are still the leader for driving consumers' shopping decision.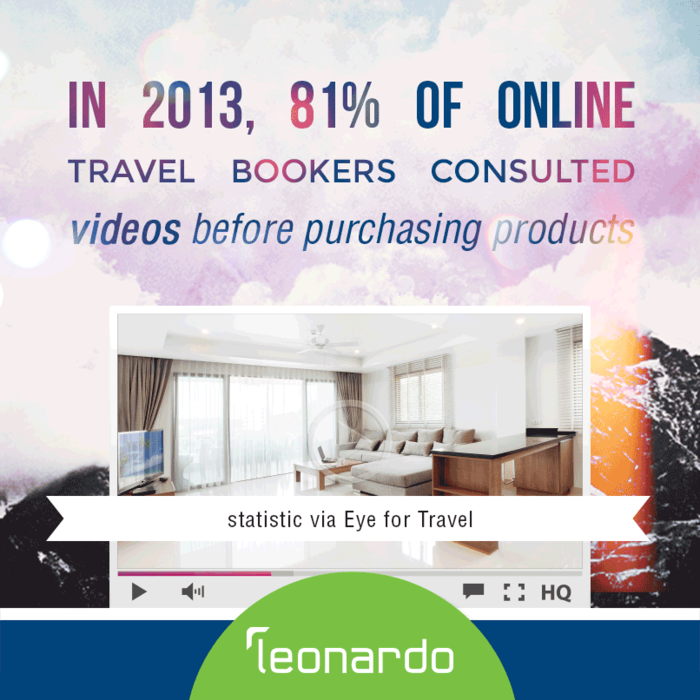 Prediction: 3rd Party Travel Channels
In our eBook, we wrote that hotel shoppers visit as many as 20 different sties before booking – with 64% of leisure travelers and 57% of business travelers always comparison shopping. That already high number has grown. The latest stats show that travelers visit as many as 38(!) different sites before booking. To stand out on the many different travel channels consumers are using, in the next half of 2014, focus on:
Creating a consistent story across different channels
Engaging with guests and prospects on 3rd party travel channels
Interacting with past, current and potential guests on social media(respond to comments and online reviews)
Creating a compelling visually-appealing story on the channels with big, rich graphics
Prediction: Mobile Optimization Isn't the Future, It's Now
We used to say mobile was the future but the first six months of the year showed that that's not the case – mobile is here, right now. Today, about 40% of our daily media interactions occur on a smartphone with 51% of shoppers using two or more devices (smartphones, tablets and PCs) to shop online simultaneously (check out this infographic to see how and when travel shoppers are using mobile devices).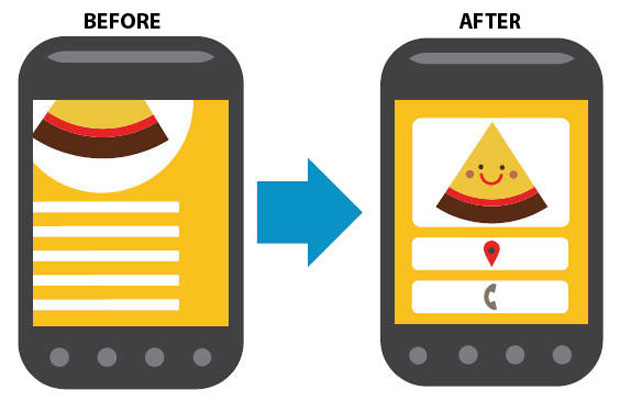 For travel, mobile is growing faster than expected, with 52% of consumers using smartphones to research trips and 25% to book accommodations. These numbers are expected to increase even more. To take advantage of the rise of mobile, make sure you're:
Optimizing your hotel website for the mobile user (61% of mobile users abandon non-mobile optimized websites)
Ensure your mobile website is fingertip friendly (with features like pinch, zoom, and swiping) and has unique mobile features like click to call and click for directions
Show off your hotel with mobile-optimized photos and videos
Prediction: Video, Video, and Did We Say Video?
Earlier in the year, we spoke about the groundswell of video. We're not the only ones who are noticing the importance of "moving media." Social video-sharing sites have taken off, with Instagram and Vine leading the pack, as users get used to creating and sharing short, snackable content. Hotels can continue to take advantage of the power of video, by including short (20-45 seconds) videos in their media galleries, on their hotel website and on 3rd party travel channels.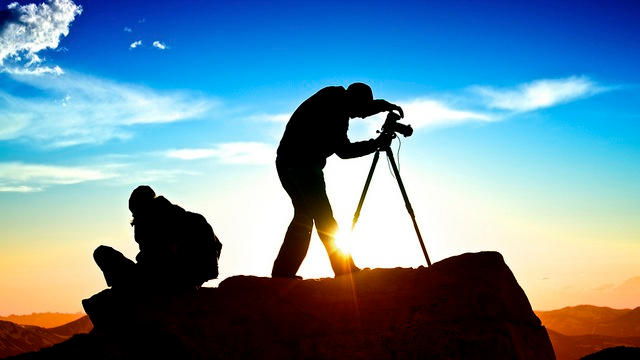 Other Key Trends to Note
We're keeping an eye on the following trends which Skift predicted would take shape in 2014:
Blurring of business and leisure travelers: There's a new wanderer in town and they're known as the bleisure traveler. This new breed of traveler thinks nothing of using their mobile devices to stay in touch with work while on vacation and is likely to add days of leisure before or after their business trip.
Rise of local in hospitality: Travelers aren't just searching for a place to stay these days, they're searching for an experience in and around their hotel – hence, the growing popularity of local insights into dining, attractions, and area shopping to supplement a hotel's unique story.
Continued rise of meta-search: This is the fastest-growing travel channel, giving shoppers a quick and efficient way to comparison shop online.
It's Not Over Yet
So far, our 2014 forecast is on track, and we're excited to see what the remaining five months will reveal. Check out the rest of the predictions and get some specific ideas that you can put into action as we finish out the year – and stay tuned for our 2015 predictions coming early this fall.