All
How Will The Blurring Lines Between Leisure and Business Travelers Affect Hotel Marketing in 2015?
---
We asked the top hotel marketing experts what their predictions were for 2015 and what to expect from the new digital marketing era.
This year, we saw the blurring lines between business and leisure travelers. How will these blurring lines affect the way hotels market to specific target demographics?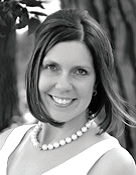 "It gets harder and harder to target some demographics because they are so blurred, but in general the business and leisure guests still want the same thing – a great experience. We will continue to focus on the experiences that we offer as even a guest coming for a leisure trip can see the benefits of a great experience from a corporate perspective."
-Lyn Kienholz, Director of Sales, Country Inn & Suites – Chanhassen
Stay updated on the latest digital marketing trends in 2015. Download our new free eBook: Show, Share, Stand Out: The Most Important Hotel Marketing Trends to Watch in 2015.