All
Top 6 SEO Myths: Part 1 of 4
---
The practice of search engine optimization (SEO) has been around for nearly 20 years and it is still one of the most misunderstood online marketing disciplines today. It has definitely matured and grown into a more holistic approach but it's often thought of as a dark and mystical art.
With new factors influencing search all the time from regular algorithm updates, SEO can become a bit of a moving target. Add that to the level of nuance that tends to surround search rank and you've created a perfect storm for misunderstanding and misconceptions.
Let me debunk some of the SEO myths you might've heard.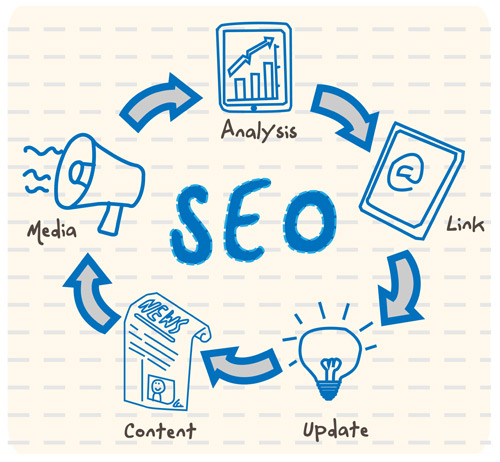 Myth: "It's All About Rank"
While there's a strong correlation between search results placement and click-through rates (CTR), ranking is not the supreme end goal that it used to be.
CTR and user behavior studies have shown that searchers favor the top three search results which account for 62% of clicks. However, it's been shown that users are getting smarter and not just clicking on any result. Rather than obsessing over rank, be useful and have a compelling message. And search results are also now being appended with rich text/snippets, getting much higher click-through rates.
Rankings does not guarantee success. Theoretically, you could rank quite well for a term, get tons of traffic, and not make a dime from it. Is that what you really want? I don't think so.
Myth: "Social Signals Correlate to Better Rankings"
Firstly, search engines do not use social activity metrics such as Facebook or Twitter shares or how many likes or followers you have directly into their search rankings algorithm.
Rather, successful social activity can have a powerful secondary impact on your SEO efforts. Your social graph is the way search engines factor a user's social network into search engine discovery, indexation and content distribution which leads to links and shares.
It's what happens as a result of successful social activity that can lead to increased visits, higher engagement, and brand signals (users searching your site) with your content in front of the right users, i.e., influencers.
All of this in turn, could lead to more natural links directly to your website and further sharing and the cycle repeats itself. All of these secondary effects can significantly boost your SEO efforts.
Myth: "You Should Only Try to Rank for the Highest Volume Keywords"
In a competitive market like hospitality, targeting head match (short tail) keywords can almost be an exercise in futility whereas long tail keywords will yield more qualified traffic.
As an example, targeting the search term "luxury boutique hotels in French quarter New Orleans" will get you more qualified traffic than people searching "hotels in New Orleans". Yes, traffic volume is less than the head match terms but conversion rates are through the roof.
Myth: "Link Building is Dead. Long Live the Content King!"
Both are equally important for different reasons. It takes one (content) to generate the other (link) but only one that search engines can really put a yard stick to.
Yes, they can crawl and interpret your content but without links, how can Google put stock in what you wrote? Your authority? Your influence? Search engines weigh your online persona by how, where and what others are linking to.
Myth: "Paid Ads Help SEO"
One of the most misunderstood myths to date is that paid ads help your organic rankings. There is absolutely zero correlation in advertising spend like Pay Per Click (PPC) and organic search rankings.
That being said, you can use PPC to send people to great looking content pages. If those pages are able, they can earn links and other quality signals that have an effect on SEO.
That's a better SEO strategy than just publishing the content and not trying to show it to people. PPC is a great way of making customers aware of a company's product or services.
This generates an initial interest that over time turns into increased brand searches and increased brand and keyword searches.
Myth: "The More Content, the Better"
It's a flat-out myth that the more indexed pages (pages crawled by search engines) you have, the higher your rank will be, especially because lots of "fluff" pages often end up being filled with duplicate content—which is extremely bad for SEO.
First, not everything you publish gets indexed (and rightfully so). Just because you have pages indexed doesn't mean they will drive qualified traffic and leads. It's unrealistic to be able to have lots of pages on your website without overlooking the quality of that content. The aim should be to publish relevant, high quality link-worthy content at its best.
This is the first in a series of four blog posts about optimizing your website to drive traffic and conversions.