All
Seeing is Believing: 5 Steps to Transforming Your Hotel's Online Presence with Video
---
Make 2014 the year you create the content that travel shoppers crave.  It's easier than you think, and this new Video Playbook will help you learn how.
Videos enable hotel marketers to share unique details about their property in a compelling and interesting storytelling format.  When supplemented by rich matching descriptions and integration with other media (photos + virtual tours), you create an unforgettable memory that will stay with the hotel shopper, improving the likelihood that they'll choose you when the time comes. Ensure your videos are optimized for search engines so that they're easily found by travelers, which helps to drive visitors to your website, increasing traffic.  According to Reuters, webpages with video are 53 times more likely to appear on the first page of Google search results.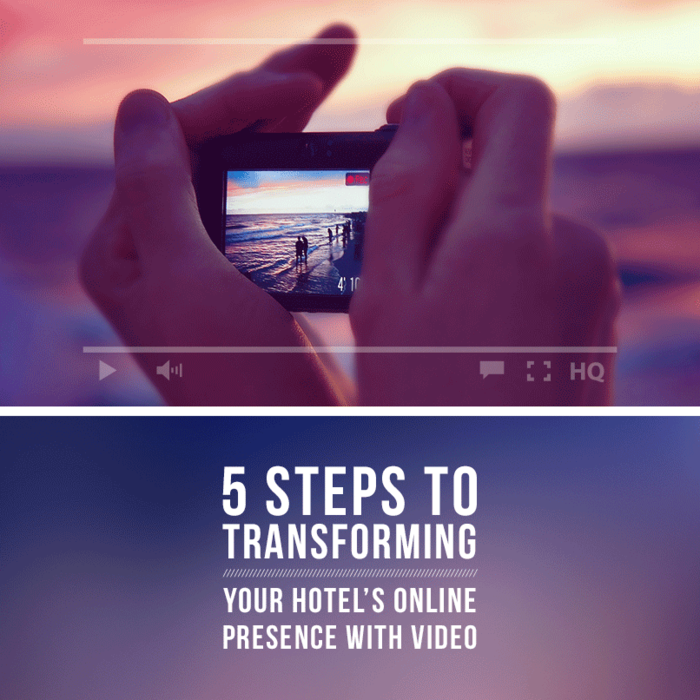 Choosing a hotel is about selecting the value proposition that best suits traveler needs, whether it's for business, leisure, transient travel or extended stays. And the most effective way to demonstrate your hotel's value is by showing potential guests what to expect for their money. Every major brand in the world is now using the power of video to present the story of their products to help acquire and retain customers, and ultimately compel people to buy.
Download this newly released Video Playbook, to discover exciting resources on:
•             Ways to leverage your visual storytelling strategy
•             How to use professional, in-house and guest-created video in your strategies
•             Best practices for sourcing, publishing, distributing and amplifying your videos
•             Understanding why video is right for your property