All
The True Impact Of Video On Travel Shoppers
---
Don't overlook video content when designing your digital marketing strategy, especially when travel shoppers rely so heavily on its influence!
The power of visual storytelling has never been stronger, especially with videos becoming more widespread and easier to create than ever before. Take advantage before it's too late and stay ahead of the curve with this growing form of multi-media content!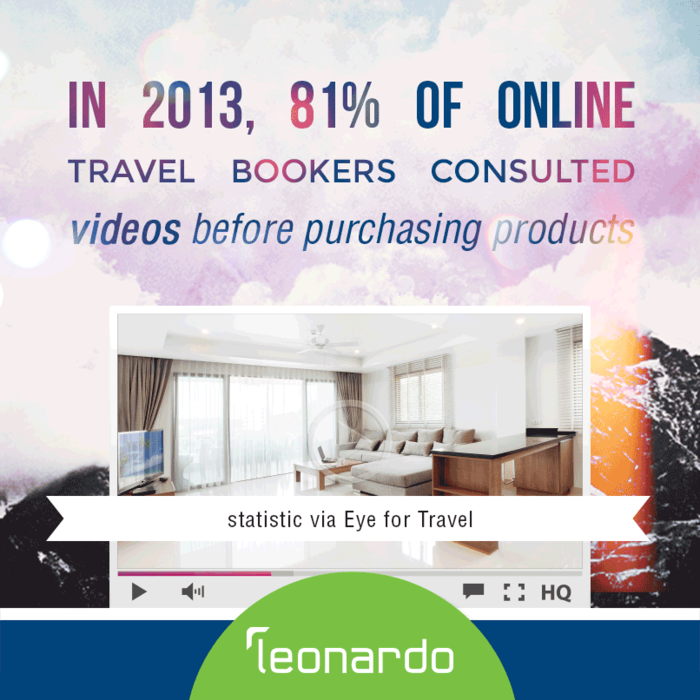 Download our eBook Leonardo Best Practices: Multi-Media Guidelines for Hotel Marketers to learn more about how to effectively reach travel shoppers with videos, photos, and virtual tours!