All
Using Online Reviews to Find Your Story: Part 1 of 4
---
Spend five minutes with me chatting about the most important elements of hospitality digital marketing and one word will often come up more than others: storytelling.
In hospitality, it's not simply a great picture or Facebook post that's going to convert a looker into a booker – it's the story you tell about your property that entices travelers to stay with you.
You might be thinking, "sounds good, but where do I start? How do I even know what my property's story is?"
The easiest way to find your story is to see what people are already saying about your property.
I recently hosted a webinar with Brian Payea, Head of Industry Relations at TripAdvisor, and Adele Gutman Milne, VP of Sales, Marketing and Revenue at Library Hotel Collection where we talked about using reviews to find your story.
"What other people are saying about you is so much more persuasive than what you say about yourself," Adele said. So how do you capture those positive insights from guests? "We're going to sparkle sunshine on all our guests, find out what pleases them and look in our reviews for any problems and fix them," she said.
She suggested gathering your staff to brainstorm what you all envision for your property and what you want your property to be known for – and then work together to make that happen.
We received so many questions about how hospitality professionals can use online reviews to help them tell their properties' story that we decided to dive deeper into this topic with this blog series. Here's part one: using online reviews to find your story.
Small Details Make a Big Difference
The Library Hotel Collection is a master at taking the little details and making them the focal points of their story. In many TripAdvisor reviews, guests mention the hotel's amazing free wine and cheese feature – so the Library Hotel Collection decided to feature this prominently on the homepage of their website.
This plays elegantly into their overall story by showing guests that the Library Hotel Collection is a friendly property that loves pleasing their guests.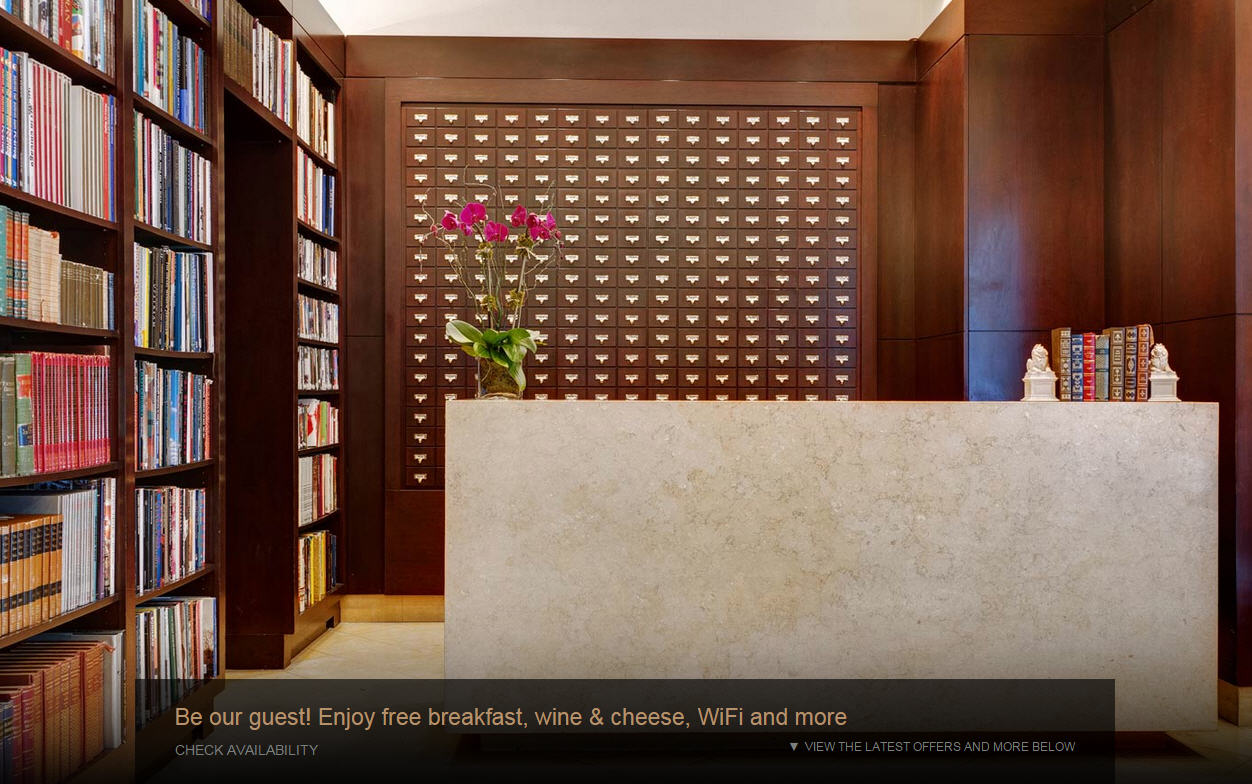 Play Up Your Strengths
Your property's story doesn't have to be a completely unique detail that no one else has – it can be something as common as food. Many properties serve food, but what do guests love about yours in particular?
Take Hotel Josef for example. Looking at their TripAdvisor reviews shows 9 out of the 10 reviews on the first page all mentioned their amazing breakfast.
Hotel Josef takes advantage of this and makes it an integral part of their story in order to help establish guest expectations well before their arrival. The first tab on their navigation bar on their website is "Josef Bakery," and once clicked, features beautiful, high-resolution photos of the acclaimed breakfast that will surely turn you into a morning person.
Be YOUnique                                                                                        
citizenM Hotels are known for being unconventional and unique – and guests love it. Two things that are brought up frequently on the TripAdvisor reviews for the New York location are the ease of check-in and check-out – which is due largely in part to the various touch screens and user-friendly technology that is used – and the food that is available at all hours of the night.
citizenM uses this insight to help craft their story by featuring this useful information on their website in a large, bold font where travel shoppers can clearly see it.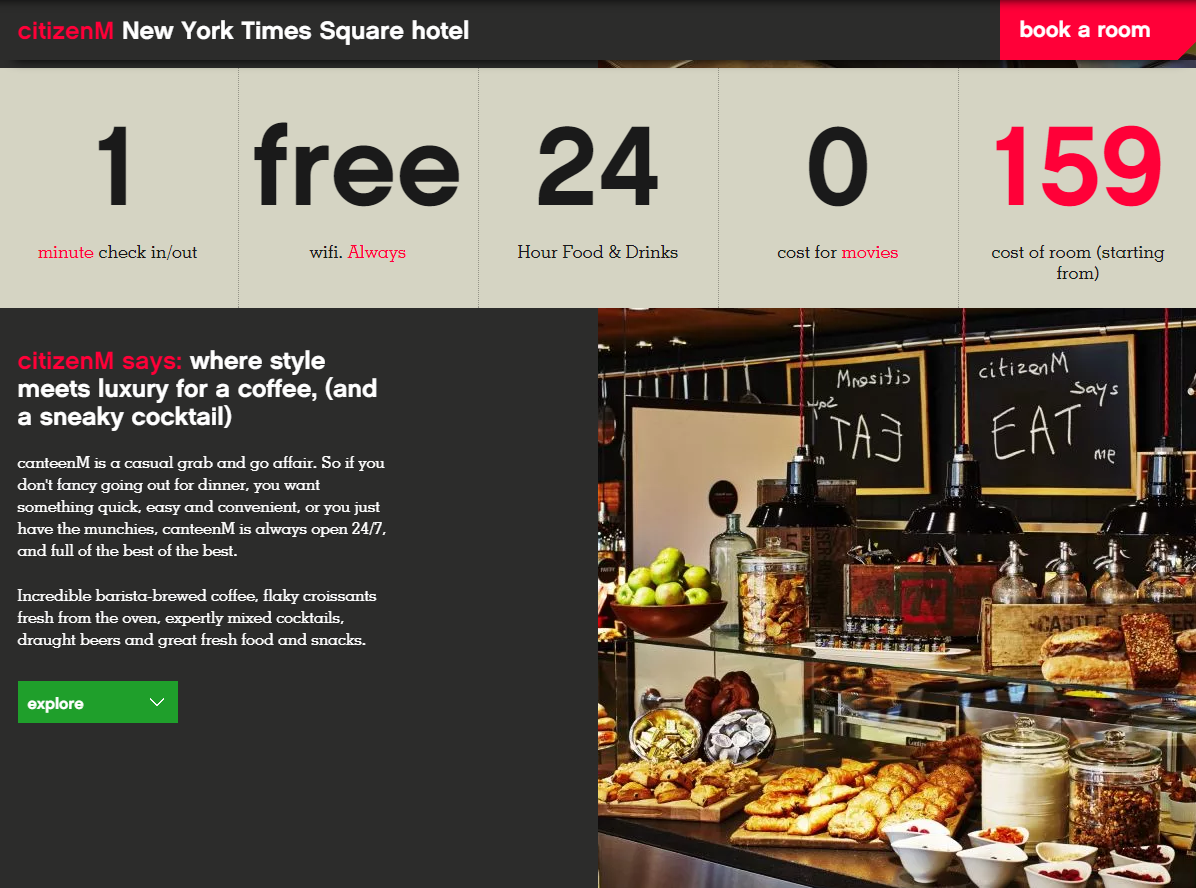 Share Your Success
Once you have found your story, don't be afraid to brag about it on social media. When travel shoppers are researching your property, they want to see positive reviews but they don't necessarily want to go through dozens of TripAdvisor reviews in one visit.
The Montford Inn in Oklahoma shares snippets of guest reviews on their Twitter page– the perfect way to share guest feedback in less than 140 characters while maintaining an appealing, visual element.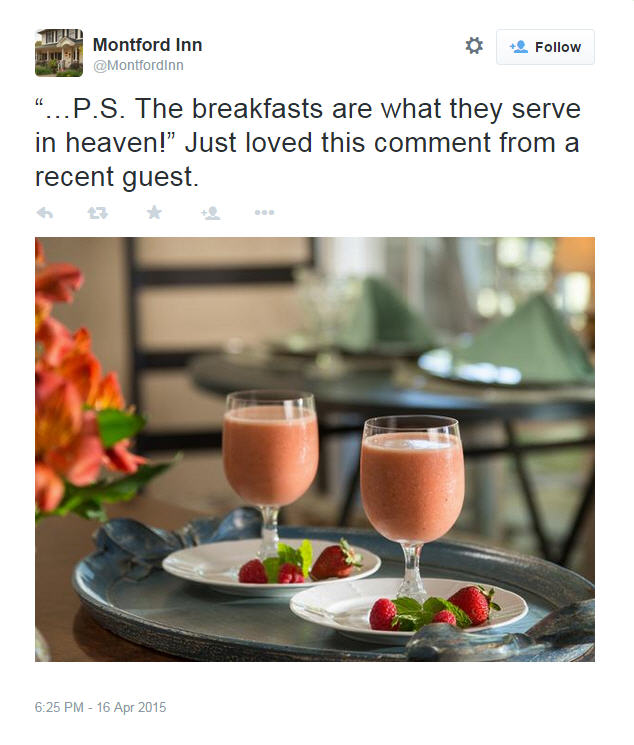 Are You Using Reviews to Craft Your Story?
Guest reviews can do so much more for your property than provide travel shoppers with insights about what to expect – they can help you tell your story and allow you to set expectations exactly how you want them.
Featuring guest reviews prominently on your hotel's website, mobile site, and social media pages will help describe your property's best features and importantly, why it's the best fit for them. If you want to learn more about using guest reviews to find and create your property's story, watch the full recording of our webinar featuring The Library Hotel Collection's Adele Gutman Milne and TripAdvisor's Brian Payea.
This is part one in a four-part blog series exploring how to leverage the power of guest reviews to tell a better story to travel shoppers.