All
Google Study Reveals Travel Shoppers Crave Video
---
The power of watching a video is undeniable, it can connect with travel shoppers on an emotional level beyond what a still image can do.
Is video content creation one of the main focuses of your marketing plan or is it just an afterthought? If you picked the latter, then consider Google's recent research to learn exactly how important video content is for online travel shoppers. The 2013 Traveler study reveals the trends in online travel research, and video content has never been more important. Take a look at the key figures and takeaways from the study: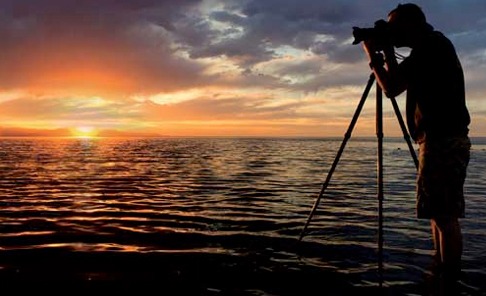 No surprise, consumers are watching travel videos online
As internet bandwidth and speed has increased, the quality and length of online videos has increased as well. With 51% of leisure travelers and 69% of business travelers watching online travel videos, video consumption is at the highest it's ever been.
Travelers watch a variety of video types
62% of videos viewed by travel shoppers were made by hotels, airlines and cruise lines, but that's not all they're watching. Consumers are also forming opinions by watching trip reviews made by experts (59%) and previous guests (55%). Travel shoppers are viewing both professionally produced and user generated video, including commercials, and videos created by their peers.
Videos influence and inspire travel shoppers
There is no denying that a video with a well told story can evoke emotions for the viewer. When done right, video can inspire and even influence a consumer's decisions and actions. The same holds true when shopping for travel. Google found that 66% of business travelers and 60% of leisure travelers were inspired to think about planning a vacation after watching a travel video. Furthermore, 64% and 58% of the respective groups said that online video influenced where they decided to travel.
Travelers are video producers as well
With the advent of simple video editing software and the prevalence of smartphones and tablets, any amateur can produce and share professional looking, high definition video content. Travelers are leading the pack with 40% of leisure and 48% of business travelers filming their travels and sharing them with others.
Video has changed hotel marketing
It's impossible to ignore the emergence and widespread consumption of online videos as well as its impact on the travel shopping journey. Hotel marketers who are able to effectively tell their hotel's stories through video are establishing a presence on the medium that travelers are using to make decisions. By producing video and encouraging guests to create and share their own content, hotel stories are increasingly visible and further amplified across the web.
The demand for video has changed the way hotel marketers will approach marketing their properties. It's clear that travel shoppers are craving interesting stories, and video is a compelling, dynamic, sharable method to deliver the stories that will stand out online.
Download the Leonardo eBook Seeing is Believing: 5 Steps to Transforming Your Hotel's Online Presence with Video to learn how to leverage your visual storytelling strategy.
To learn more about The 2013 Traveler by Google, download the complete study here.