All
Hotel Marketer's Top Video Questions Answered!
---
Last week I had the pleasure of hosting Leonardo's first webinar of 2014 on the subject of video for hotel marketers. Our audience was as keen as ever, and we received many thoughtful questions on this hot topic.
There were too many questions to answer during the 45 minute live webinar, but I'm pleased to provide responses to your top queries with insights from our expert guests, Ben Pickering, President & COO of SoMedia Networks, and Robyn Kinard, Director of Hotel Marketing at Wynn Las Vegas and Encore: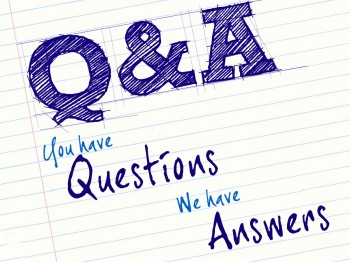 Adrienne asked: How much should a hotel expect to pay for a professionally produced video by a company like SoMedia?
According to Ben, professional video production can cost $5000 and up for a single 60 second video. SoMedia has utilized technology to transform the complex and time consuming creative process of video production into a much more efficient business process, which allows them to offer the same high quality video for as little as $1000. Through SoMedia's network of professional videographers managed by an in-house production team, they can produce video with consistent quality anywhere in North America (and soon internationally) at a fraction of the cost of other production companies.
Miguel asked: What kinds of tools are available for measuring the effectiveness of my hotel's videos?
Ben explains that determining the effectiveness of video marketing initiatives is still an evolving practice. Like other areas of marketing, there are always the so-called "vanity metrics" which don't necessarily translate to return on investment but do still matter. The primary vanity metric is the number of video views or plays, which is a typical report used by most video players. E.g. YouTube videos include some basic analytics. Hotel marketers that require more detailed analytics can use third party tools such as SoMedia's Video Analytics module which is included at no additional charge for anyone who uses their video production services. Additionally, companies like Vidyard and Brightcove offer video analytics as a service.
Subscribers to VBrochure also have access to Leonardo's analytics module, providing them insight into how their video along with their other media (virtual tours, photos) is performing online.
Carol asked: How can I use video to appeal to leisure and convention customer segments?
Robyn shares that Leonardo's VBrochure has elevated her ability to reach leisure and convention customers with video. Most of her target distribution partners are part of the Leonardo VNetwork which enables syndication of Wynn's videos and images to their website. The VBrochure license also provides Robyn with easy updating of videos and still images along with the confidence that they'll be refreshed in near real-time. The Wynn Las Vegas leisure sales team and convention sales teams have their own videos that speak directly to their customers' needs. They use these videos as sales tools in one-on-one sales presentations with prospective clients and in group sales settings as well. On a deeper level, Robyn also supplies appropriate videos to the convention clients such as meeting planners and actual groups that use the videos on their sites along with marketing materials to promote attendance to the conference or event.
"There are so many reasons to have a video that creates emotion. When people go to book their travel for leisure or business now or down the road; if your hotel had the opportunity to plant the seed for them to choose your property through video exposure and something resonated with them… you have a really good shot at their business and repeat business because your properties will deliver on the promise of what they viewed. And that's the goal!"
Earl asked: We often feature guests in our photos and video to show them enjoying the facilities; is this a mistake?
Robyn makes clear that the bottom line is that hotel video creation is not an exact science. Using people in your videos can be a good way to show the experience that your hotel offers, and it can help travel shoppers relate to you. Some properties choose not to include people in their media in hopes of inspiring travel shoppers to picture themselves at the hotel. It really depends on each property and your brand guidelines. There truly is no "cookie cutter" approach when it comes to creating video because each hotel has a unique story and a different goal. Tweaking the formula will create a different message, so evaluate your hotel's goals and how video can best share your message with travel shoppers.
For more detailed guidance on how to successfully leverage video for your hotel, download our new eBook: Seeing is Believing: Five Steps To Transforming Your Hotel's Online Presence With Video.