All
Webinar Wrap-Up: Tailored and Targeted: Reaching Desired Guest Segments
---
Smart hotels know where their business is coming from, and focus their efforts on delivering the stories that most appeal to their target audience.
For many hotels, that means gaining a deep understanding of the Corporate Traveler, and how to showcase the stories necessary to appeal to this lucrative travel segment.
In our latest webinar, Tailored and Targeted: Reaching Desired Guest Segments, we zeroed in on a few crucial elements to help hoteliers identify how to successfully target and engage the corporate traveler. We also covered some best practice tips for straddling the "Bleisure" market, you know – when your weekday business traveler decides to stay over for weekend fun and relaxation!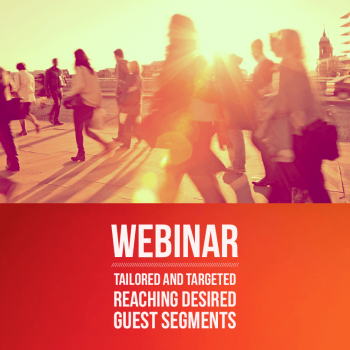 I was joined by Sandra Taylor, Director of Worldwide Sales at Best Western International, and Dan Schetter, General Manager at Best Western Premier Waterfront. We talked about identifying which targeting techniques are best for attracting corporate travelers to your hotel, and how to target their travel needs and their perception of value.
Sandra and Dan covered these topics:
What corporate travel shoppers are craving
How to reach your hotel's target audience
Ways to create a targeted and compelling story
How to manage the blurring lines between business and leisure (Bleisure) travel in 2014
Find out how you can start to target business travelers by watching the webinar presentation here:
For more detailed guidance on how to successfully engage with travel shoppers from the beginning, download our eBook 6 Steps To Reaching And Engaging Travelers During The Shopping Journey.