All
Webinar Wrap-Up: How to Deal With Your Hotel's Digital Marketing Challenges
---
A few months ago, I was sitting at my desk planning my winter vacation. My husband and I always travel to Florida for the holidays and our anniversary – romantically, we got married on New Year's Eve (I won't tell you how many years ago though!).
I started out researching the way I normally do –beginning with a google search on "hotels in coral gables", then went on to visit Priceline, TripAdvisor and several brand.com sites. I also asked for comments from friends and family on Facebook.
After initial research at my desk, I had to run to an appointment. So like a lot of us do, while in waiting rooms, I continued my shopping journey on my smartphone. Also, like a lot of consumers, what I found was that the selection of hotel options and their stories varied greatly across all of the travel channels I was using with the most striking differences being inconsistent media, non-optimized websites and boring descriptions of the experience.
This is a real conundrum facing hotel marketers each day, so, last week, in an effort to help digital marketers start off 2015 with fresh ideas on how to solve these problems, we devoted our 2014 finale webinar to the topic: "How to Deal with your Hotel's Biggest Marketing Challenges," featuring Vizlly, Leonardo's new Multi-Channel Digital Marketing system.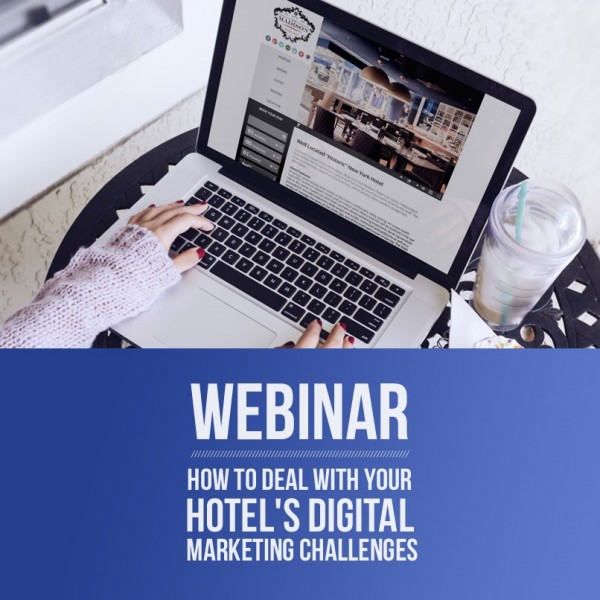 I was joined by Leonardo's Product Manager, Michael Ulch, who explained why we decided to create Vizlly (hint: to help hoteliers alleviate all these challenges), and Emily Drennen, Marketing Specialist at Lancaster DoubleTree Resort by Hilton, who explained why her property is using Vizlly to reach more travelers than ever before.
If you couldn't attend, check out the recording or slides from the presentation here – judging by all the questions (on topics like which social media sites should hotels be on, how do you drive bookings from Facebook, how can you keep media consistent on different channels, and how can you use geo-targeting in your strategy), it was a hot topic that really resonated with our audience!