All
What every Hotel Marketer should know about Social Sharing
---
Social Media has become a way of life; it is now the number one online activity according to comScore, and it is necessary that hoteliers create a social strategy that is common across all digital presences. This means, an engaging website, social media channels and of course, a mobile website. Jeff Ragovin, wrote an article, 10 ways to make your website more social, that held a lot of relevant content. Using his article as a foundation following are some ideas for how hoteliers can use social media to create and amplify their own online stories.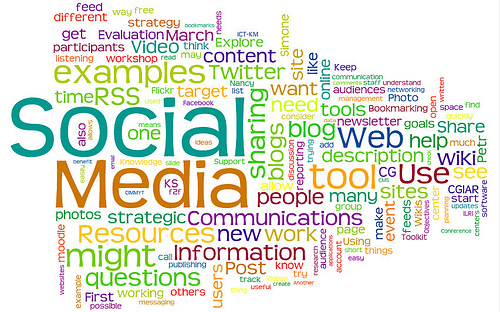 Storytelling is an important part of social media and an online presence. Every hotel has a story, what consumers are saying about you online often is the base of your hotel's story. Work with these comments to come up with the reality of your hotel's story and then keep it consistent throughout social channels.
Social Sharing
Social sharing continues to account for a large percentage of activity on social networks, hoteliers have spent a lot of time focusing on social networks themselves but should now begin to maximize social sharing across all things digital, most importantly, the smartphone.
With all this in mind, I recommend that hoteliers create the most opportunity to 'share' with their community on all types of media. Rich-media and up-to-date visuals of your hotel will go over well with travel shoppers. Using visuals across all your hotel's social networks will help create a captivating and consistent story for your property.
Easy Experience
Keep in mind that travel shoppers want to have an easy experience when visiting your website, social accounts, and mobile website. If a user wants to share something from your mobile website on Facebook, and there is no clear guideline, you will lose that opportunity to build more awareness. From your standard website to your mobile website, make your sharing options clear and consistent so that travel shoppers will want to spend time on your website. It is also a good idea to use content that will automatically prompt shoppers to share your information on all of their social channels.
Consistency across all channels
I always suggest keeping your hotel's story consistent across all digital presences. Since your social networks, your standard website and your mobile website are all part of your online presence, it is important to keep your hotels theme consistent and aesthetically similar. You want to encourage engagement between online presences so making sure your theme and hotels story is consistent will ensure a seamless experience for any travel shopper who bounces from one social site to another. Another thing consistency will help is time spent on your site, travel consumers will want to explore your hotel's story and being consistent will help any confusion or questions of legitimacy.
Remain Flexible
If you have noticed that your hotel has raised awareness and is making more and more progress, it doesn't mean you should sit still, instead, look at the tools that are most effective and make sure you're using them to the max. Your hotel's marketing team also has to be prepared to continuously tweak and improve the hotel's website and social channels.
One last piece of advice I have for hotel marketers, design all your digital presences to be intensified by social media. If you know what content will push people to share with others, then you are a step ahead! Make sure telling your hotel's story is top priority on social media channels.
I think we have all learned how important social media has become, I am hoping this article has helped hotel marketers understand what they can do to create more awareness with the 'sharing' option on all digital presences. VFM Leonardo's VBrochure Facebook Apps Suite can help your hotel tell its story through rich visuals and engaging narrative.  For more information on how to build your very own VBrochure Facebook Apps Suite click here.
Download the rest of this Jeff Ragovin's article here.