All
What Google's New Mobile-Friendly Verification Means for Your Website
---
Google has issued an ultimatum – get mobile optimized or you'll get lost deep within the sea of search engine rankings.
The Internet behemoth announced that website owners have until April 21st, 2015 to get on board with the mobile movement. After that, websites that are labeled as mobile-optimized will have better positioning in search engine rankings because of the easy and high quality user experience they provide on devices. Until this point, non-optimized sites were not impacted.
Still unsure if having a mobile optimized site is completely necessary?
More than 1.2 billion people worldwide use the web via mobile
Mobile now accounts for half of all e-commerce traffic
Mobile commerce is growing 3x faster than overall commerce
So take these astonishing metrics coupled with the fact that Google's new mobile-friendly ranking algorithm will have a "significant impact" on searches coming from mobile devices and how they will appear on top search pages moving forward. So whether you are still a little hesitant on applying this change, Google has essentially forced your hand into getting mobile optimized.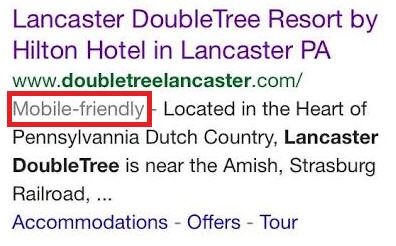 Putting aside search engine rankings for a moment, having a mobile optimized site is critical for any business to thrive because of the user experience. Many people abandon sites that are difficult to navigate, load slowly or if they have to constantly pinch and zoom on the screen just to get information. It is a truly painful experience that has plagued many businesses.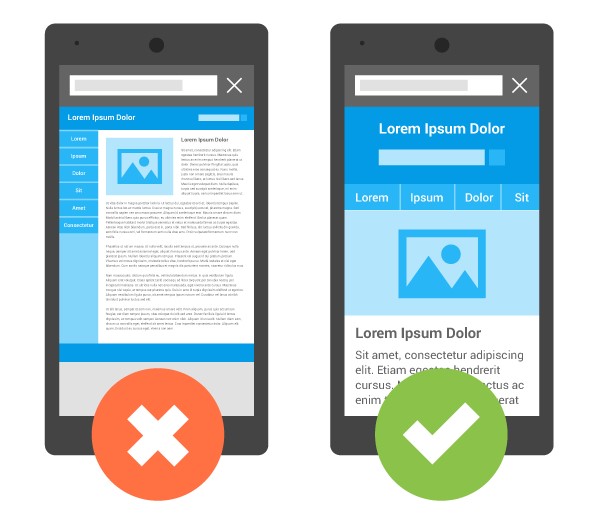 Non-mobile optimized website vs. a mobile optimized website
Is Your Website Mobile Friendly?
Google has provided a great deal of helpful resources and step-by-step guides to get you started as they ramp up towards the April 21st launch date. You should take Google's mobile-friendly test to see if your hotel website is considered mobile-friendly according to Google's standards. Here's an example of what will show up: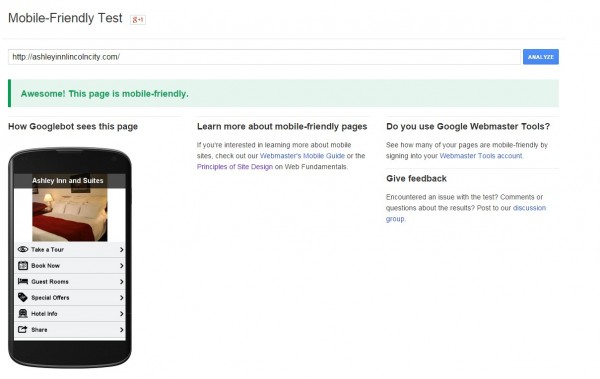 This is what shows up when you meet all of Google's mobile-friendly criteria.
There's a reason why Google is making this change – to improve the user experience searching on mobile devices. Your mobile website will need these key features to meet Google's criteria of being mobile-friendly:
You tell your hotel's story through engaging media (images, virtual tours and video) that is optimized for each device with zoom, pan, landscape and portrait capabilities
Use text that is readable to avoid zooming
Links are placed far enough apart so the correct ones can easily be tapped
Provide links to call, easily accessible maps, direct booking links and special offers sections
Maintain a consistent theme
For more information about what goes into a mobile-friendly website and what kind of steps you can take, check out these articles to help give you a more fluid understanding of this algorithmic rollout.
The new algorithm will be officially unveiled globally on April 21st, 2015 but this is something that you certainly do not want to leave for the last minute especially since Google has already started listing which sites are "mobile-friendly" in search right now. Think of this new algorithm as a much needed incentive kick for those that have already procrastinated this process – although now we all understand what is at stake if it keeps getting swept aside.
Want to find out more about getting a mobile optimized website? Learn about Vizlly's mobile optimized multi-media driven hotel websites that are verified by Google and can help you optimize your website for travel shoppers, no matter which device they're using to search for accommodations online.