All
What is SoMo? And Why is it Essential for Every Hotel Marketer?
---
There's a popular term in the online marketing industry and that's SoMo.
What exactly is SoMo? SoMo refers to the convergence of Social Media and Mobile, and generally entails using content (such as photos and videos) taken on mobile devices and shared on social media channels, like Facebook, Twitter and more.
The beauty of SoMo is that the busy hotel marketer isn't doing all the work. Thanks to the rise of mobile and social media channels, you can use SoMo to connect with the guests who are talking about your hotel and include their content for your hotel's story.

Not sure how to get started? Our new eBook goes into detail about what SoMo is, how you can use content that is already created to your hotel's benefit, and some practical tips and examples to get you started (including a seven-day sample calendar filled with content ideas from our contributing author and former hotelier, Mark Hayward).
Don't miss out on this important marketing powerhouse that can take your hotel marketing to the next level.
Download this eBook to learn:
What is SoMo and how it can help you drive bookings
How your hotel benefits from the photos and videos travelers share on social media
Practical tips to make the most of your existing content and share it across the web
How to use positive online reviews to improve your hotel's social media presence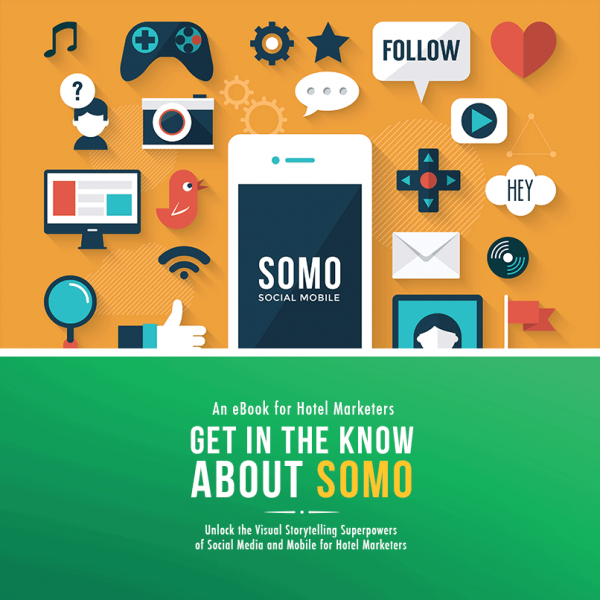 Don't miss out – click here to download this free eBook!