All
What Role Does Video Play In Hotel Marketing And How Can Hoteliers Amplify Their Storytelling?
---
We asked the top hotel marketing experts what their predictions were for 2015 and what to expect from the new digital marketing era.
Video is an important tool to reach and engage travel shoppers, yet it seems hoteliers are hesitant to adapt. How can hotel marketers utilize video – and why?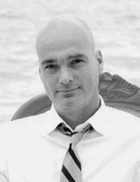 "The cost associated with creating good video content is a challenge for hotels. The ROI potential is there if videos are engaging from a consumer standpoint, versus designed solely as push marketing vehicles. Too many videos feel like generic sales tools. Videos with hotel staff, local small businesses, behind-the-scenes vignettes at hotels, insider perspectives, etc. are popular and drive traffic. This is a huge trend and hotels should start experimenting. User-generated videos are potentially another option, depending on the property."
-Greg Oates, Travel Industry Editor & Hotel Strategist
One property experimenting with video is the Shangri-La Hotels and Resorts. In a recent video, a chef at their Hong Kong property shares his experience about cooking for the hotel. This video isn't a sales pitch, but rather a compelling story created by local staff.
Stay updated on the latest digital marketing trends impacting the hospitality industry. Download our free eBook: Show, Share, Stand Out: The Most Important Hotel Marketing Trends to Watch in 2015.