All
What The Road Warrior Wants And How To Sell Them Your Story
---
They're traveling for work every week. They're on the road; checking email on the go; visiting the office every other week. They're the new Road Warrior traveler that is looking for a unique experience.
In theory, it sounds like it could be fun but in reality, road warriors need accommodations that will provide them with everything they need for a suite escape.
A Road Warrior is someone who travels upwards of seven times per year as part of their job, according to Skift. This type of traveler has much more specified needs than the regular leisure traveler. To them, time is money. They want what they want and they want it now.
Today's Road Warriors are different from in the past – these 24/7 business travelers are much more likely to engage in "Bleisure" (business and leisure) activities. In fact, almost 60% of business travelers add leisure activities to their business trips already, with another 20% saying they would like to in the future.
This shouldn't be too surprising. Picture being sent somewhere with an amazing tourist attraction and not being able to visit that attraction because your trip is purely business.
So why should you care about these travelers?
In 2014, more than 482 million business trips were taken and that number is only expected to grow. This offers a plethora of opportunities for your property to step up to the plate and provide what these travelers need.
"The business traveler, when they are on the road, is ultimately trying to take as good care of themselves as they can. Their productivity is being squeezed. They really need the hotels to take good care of them," said Mia Kyricos, Chief Brand Officer for Spafinder Wellness shares.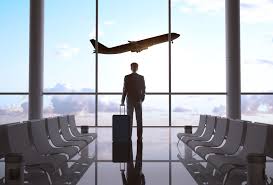 So Much to Do, So Little Time
Road Warriors are busy people and because of that, they expect your property to provide them with all of the amenities that they are used to – and they expect it now. They don't just want a home away from home; they need an office away from the office, as Associate Professor of Service Marketing at Cornell School of Hospitality, Chekitan Dev, explains. A Road Warrior needs to be able to work efficiently, especially since time is money.
Road Warriors need two main things: convenience and flexibility. This can be used to your advantage.
When telling your story online, you can highlight what your property offers that creates this convenience and offers this flexibility for those business travelers.
4 Road Warrior Necessities to Include in Your Story!
Free Wi-Fi
Do you offer free Wi-Fi? 86% of travelers say that access to Wi-Fi is vital to work productively while traveling, yet only 64% of hotels offer it for free. Try showcasing this on your Facebook page or on the homepage of your website so that it is one of the first things Road Warriors see when booking their stay. But travel shoppers don't just buy what you do – they buy why you do it – so make sure you highlight the convenience that this brings for the Road Warrior and how it makes your property unique and enhances your story in the eyes of this demographic.
Small Conveniences That Make a Big Difference
What about a 24-hour gym? Early check-in or late check-out? Coffee makers in the rooms? All of these small details add up for the Road Warrior who tries to maintain their lifestyle while they are away from home.
Maintaining their lifestyle is turning out to be one of the biggest challenges for road warriors. More than one-third of frequent business travelers report worse sleeping habits while on the road and close to two-thirds report exercising much less. Visually incorporate your property's solutions to this problem into your story by adding photos to your website and social media pages of guests relaxing or exercising – think about adding that business traveler with the laptop by the pool (at a safe distance, of course).
Fairmont Hotels and Resorts incorporate the conveniences they offer to the Road Warrior (such as complimentary tea and coffee, a health club and fitness facility and ironing boards and irons in every room) into their story – this is featured predominantly on their business travel page so it's one of the first things travel shoppers see when checking out their amenities.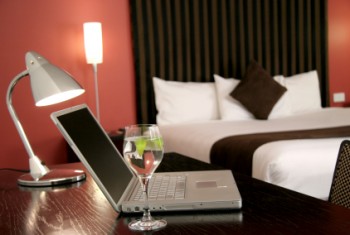 Mobility
One of the most important conveniences for the road warrior is mobility.
Hotel chains like Hilton, Westin and Marriott have seen the significance of this and have adopted MobileSuites – a mobile app that can display room service menus and let you place orders, make housekeeping requests, ask for your car to be brought out by the valet and much more.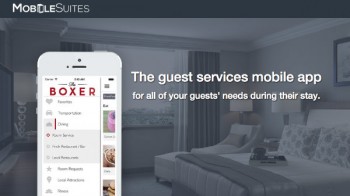 Another thing that mobile brings forward for the Road Warrior is increased convenience and efficiency. We've said it before and we'll say it again – for these travelers, time is money. If you have a feature such as mobile check-in, it should be highlighted both on your website and social media as it is an integral part of your property's story and will surely stand out in the eyes of the business traveler.

In April, Marriott International celebrated one million mobile check-ins. This added convenience for the business traveler helps evolve their guest experience in a positive way, not to mention has given them a perfect feature to help enhance their story and increase appeal to travel shoppers.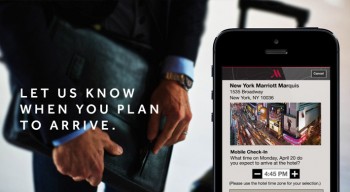 Flexibility
Another thing that Road Warriors love to see is flexibility. If the business traveler is your ideal guest, think about which parts of your story offer flexibility and what you can do to make them known to potential guests. Are there items for the health-conscious traveler on your room service menus? What about having a weekly feature on your social media pages that showcases those healthy options?
The Iron Horse Hotel in Milwaukee offers many examples of flexibility for business travelers and showcases them all marvelously as part of their story – among the features are overnight dry-cleaning, on-call business services and meeting rooms.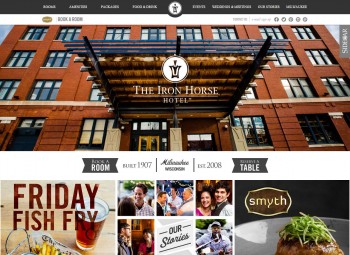 Avoid Road Rage
By highlighting the aspects of your property's story that help create the home away from home for the Road Warrior, your property can be well on its way to becoming the next go-to destination for business travelers.
Mobile is a must for every traveler, but especially Road Warriors. Learn how to monetize mobile to drive bookings at our upcoming webinar: Monetizing Mobile.