All
When Are Most Mobile Travel Purchases Made?
---
Gone are the days when people were limited to the mall's operating hours to be able to plan and book their trips with their travel agents. Thanks to the Internet, and the rise of mobile, travel shoppers have much more flexibility and are able to book anywhere, any time – whether it's early in the morning or a quarter to midnight.
So, when are most of the travel purchases made via mobile devices?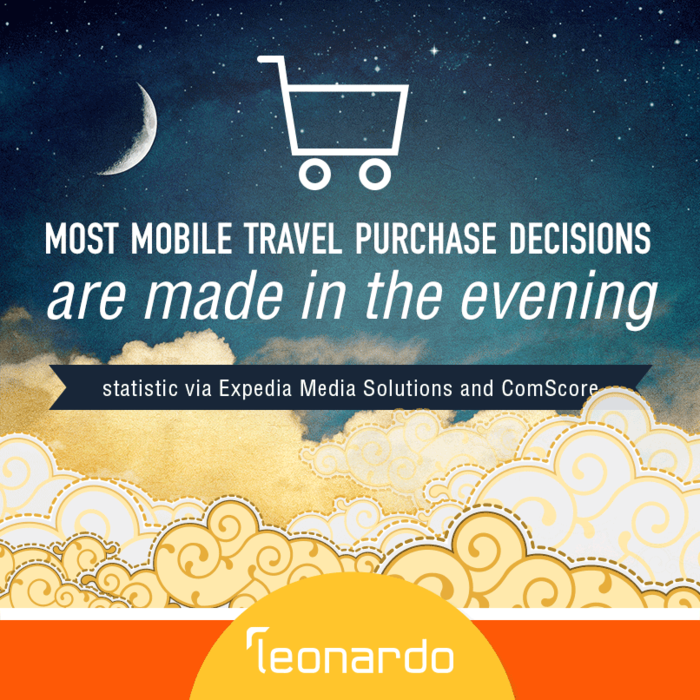 Having a mobile-optimized site makes it easy for travel shoppers to access your hotel website and find the information they're looking for, no matter which device they're using – and no matter what time they're doing their research!
Is your hotel mobile-optimized? Why or why not – let us know!