All
Why You Need to be Mobile Optimized…Right Now
---
The modernized consumer is always on the move. Places to go, people to see, things to do. They can't be slowed down with unnecessary bulk. Nowadays the entire information age is compartmentalized into the form of tablets and mobile devices. The era of laptops or PCs cemented to desks only restrict mobility.
This is the dawn of the mobile movement.
In 2010, Steve Jobs forecasted that tablets would eventually overtake PCs. It was quite the bold prediction four years ago. However, as 2015 has shown so far, the numbers support his hypothesis. Gartner, Inc. the world's leading information technology research company predicts in 2015:
A total of 320 million tablets sales versus just 316 million PC sales (desktops and laptops)
1.95 billion mobile phone sales (70% of it will be smartphones)
The mobile market is thriving as travelers are turning to their smartphones and tablets throughout the shopping journey. Mobile traffic has grown 125% in the last year and this explosive growth is projected to continue. Looking at it from the other end of the spectrum, 61% of mobile users say they would abandon mobile websites that haven't been optimized for the smaller screen.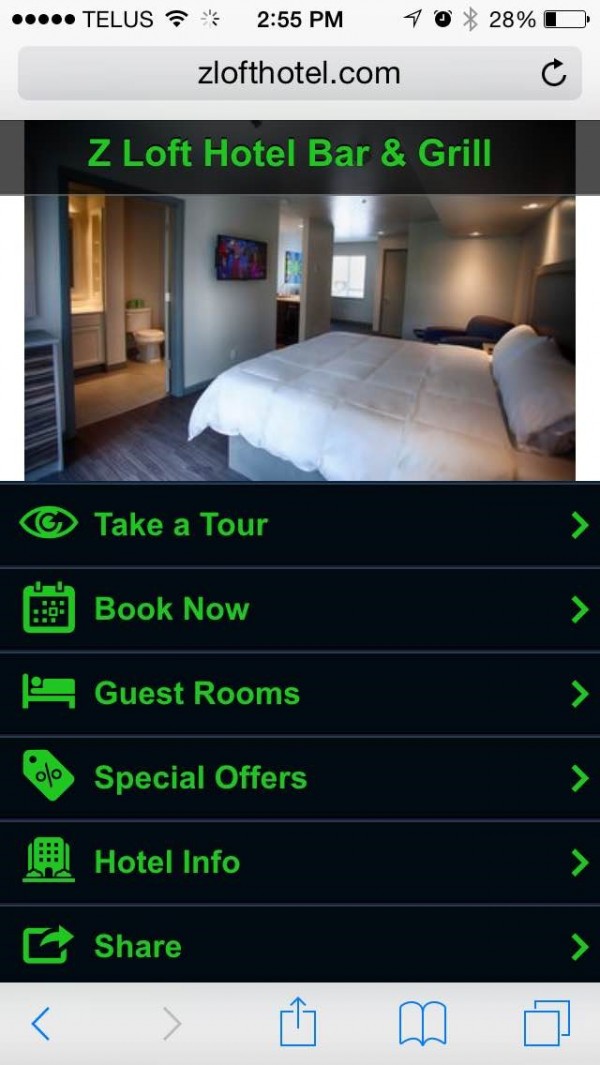 The Z Loft Hotel Bar & Grill have wisely condensed all their important information into a snackable version for mobile users.
What Do Hotel Shoppers Want to See on Mobile Sites?
Don't just enhance your mobile presence for the sake of doing so. You need to make sure your hotel's story is still being told via mobile. Consumers expect to see great visuals, even on the smaller screens of their smartphones and tablets because it helps them imagine the experience they could have at your property. The transition between screens has to be accessible for your shopper to provide a seamless browsing experience. Speed, easy navigation and intuitive handling should act as the foundation for any mobile optimization project.
You want to provide your target audience an effective and impactful visual presentation of the anticipated experience. You may wish to keep in mind the fact that only 23% of those who have encountered a mobile site that wasn't optimized actually pushed through.
The idea is to be omnipresent throughout the shopping journey. Allow the shift between screens to be as flawless as possible. Your mobile website design should have a clearly visible "call" button and an embedded map of your location with easy to access contact information.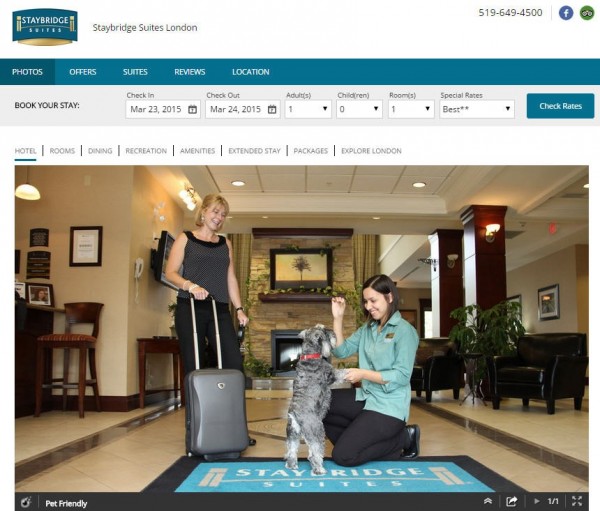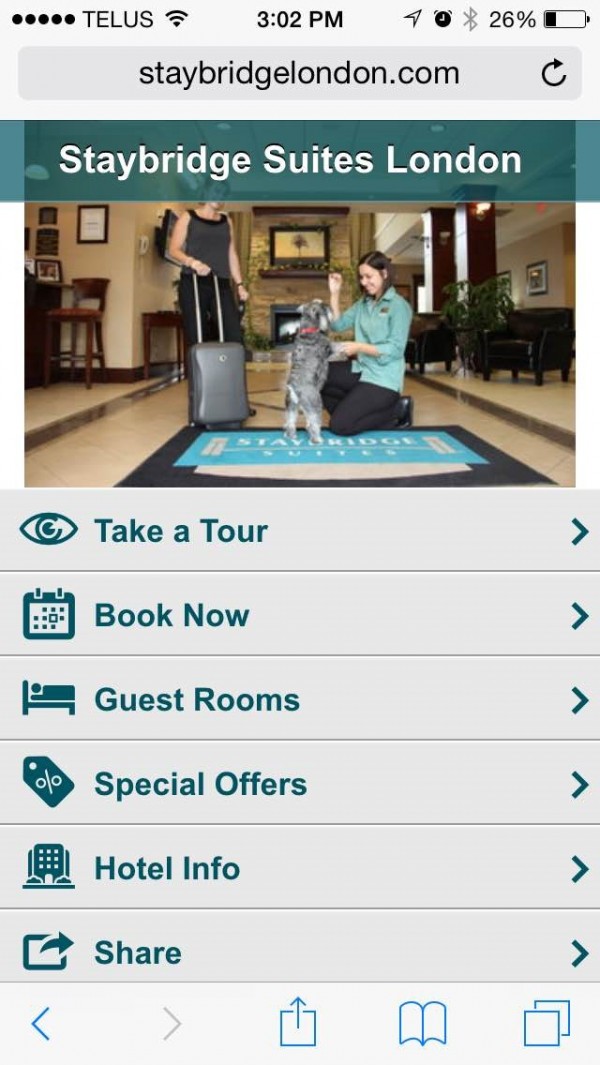 The Staybridge Suites London remain consistent with their images and format between their mobile site and their website.
Look through the eyes of a travel shopper viewing your hotel online. Is your site desirable to the buyer in you? If not, you need to re-evaluate your approach to smartphone and tablet optimization. Otherwise there is a lot of potential revenue left sitting on the table that will ultimately be rerouted elsewhere.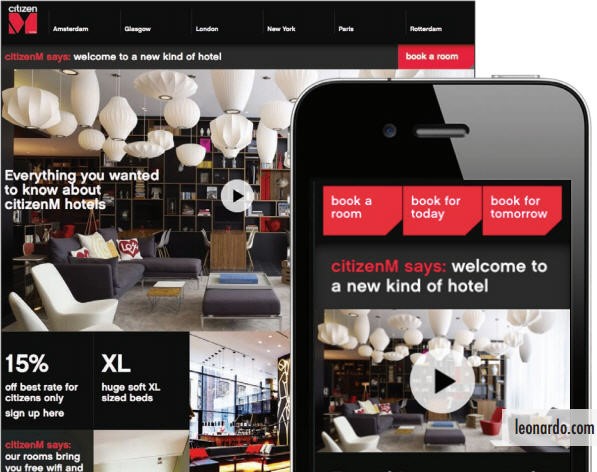 citizenM mastered the mobile message in their marketing strategy. Alliteration aside.
Thanks to these portable computers that never leave our sides, users are now able to act on an impulse instantaneously. Hotel marketers need to be critically aware of these forcefully emerging trends and learn how to harness and benefit from their influence.
Do not get left behind and be forced to play catch up all year. Download our free eBook: Show, Share, Stand Out: The Most Important Hotel Marketing Trends to Watch in 2015 for a look at how you can rejuvenate your digital marketing plans.