All
You Need Content Marketing and Here's Why: Part 4 of 4
---
If I was stranded on a deserted island and could only bring one thing, I'd bring a book.
I'd fill my days and nights taking in a story that transports me off the island and into another world – where I can be a double agent; a chef; perhaps a stay-at-home mom; or a world-class spy. That's the power of a good story.
Marketers today are starting to realize the power of storytelling – take a look at some of your favorite brands and think about what sets them apart.
Coca Cola's Share a Coke campaign taught me to associate family, friends and the fun of a scavenger hunt with a bottle of coke, a drink I normally don't even like.
Canadian bank TD Canada Trust's surprise in turning their ATMs into automated thanking machines for a day, handing out surprise gifts to consumers, added an element of compassion and kindness to a brand I used to think of as simply another big bank.
Stories transform our perceptions, and one of the industries best poised for storytelling is hospitality – because travelers travel in search of their next story that they'll tell their friends, write about on TripAdvisor or share on Instagram. A story, forever immortalized online.
Hoteliers can be at the forefront of this marketing shift if they learn how to tell their own story – how to differentiate their property from another to shoppers. How well they do it will determine how well they succeed in a changing digital landscape.
That's why I'm excited to share our new eBook, Content Marketing 101, that shows hoteliers why content is so important to travel shoppers and how they can get started creating content about their story. It's a quick and easy read and will set you on the path to success this year.
Take a look at the eBook and then let me know what you think: are you convinced about the importance of content marketing? Do you want to get started creating content? Share your thoughts in the comments below or on Twitter #LeoeBook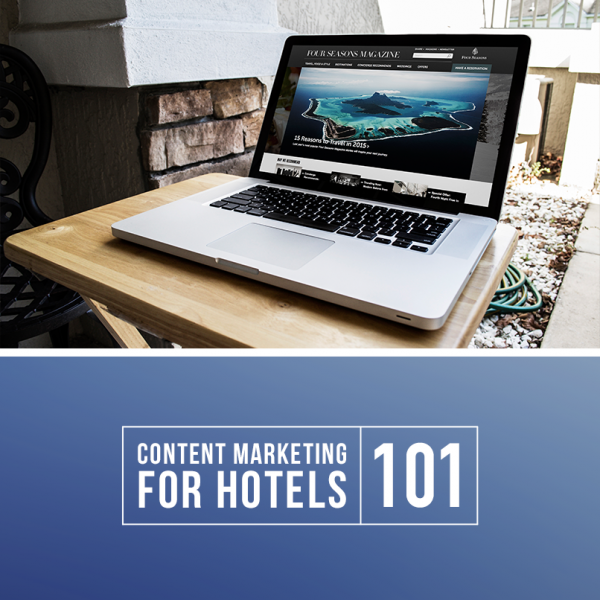 This is the fourth in a series of four blog posts about hospitality content marketing – easy tips to help you get started creating content guests want to see and share.