All
Leonardo Worldwide appoints new VP of Technology to oversee product development
---
Leonardo Worldwide is excited to announce the appointment of Dan Todorovski to VP of Technology. In this position, Dan will lead our technology teams, including the ongoing development of our new distribution platform, the next generation of Content Manager.
Our outgoing Director of Production Technology & Architect, Victor Corrales, is moving on to lead strategic projects for Jonas Hospitality, Leonardo's parent organization.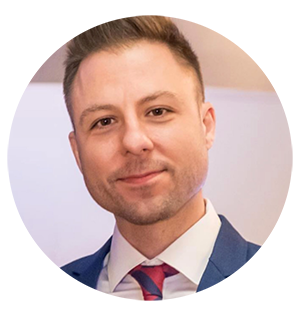 Dan brings to Leonardo 15+ years of experience leading teams of software developers across industries. His most recent role was as a Software Development Manager at Amazon. During his tenure at Amazon, Dan led and inspired software development teams that created products with a positive impact on millions of customers worldwide. His successful track record at managing and delivering complex software projects will play a crucial role in driving our software projects to new heights of success.
"Joining Leonardo at this point in time is very exciting," says Dan Todorovski. "I'm looking forward to leading the team. As we continue to build out the next generation of content distribution, there's a lot of opportunities coming our way."
"We are excited to bring Dan on to the Leonardo team," says Paul Gillard, President at Leonardo. "He has proven expertise at leading software teams and executing strategy. We want a technology leader who can keep us agile and aligned with our customers and their needs. Dan is the perfect person to help us grow and adapt to meet the changing needs of the travel landscape."
About Leonardo Worldwide
Founded in Toronto, Ontario, Canada in 2000, Leonardo helps hotels generate more bookings and revenue, and contributes to better travel experiences by making it easier for guests to select the hotels that meet their needs and expectations. Leonardo's technology platform lets hotels, hotel chains and management companies showcase their properties and amenities across the web to drive more bookings and revenue. Leonardo has engaged partnerships with global hotel chains, leading travel websites and thousands of hotel properties.