eBook
A Beginner's Guide to SEO for Hotels
---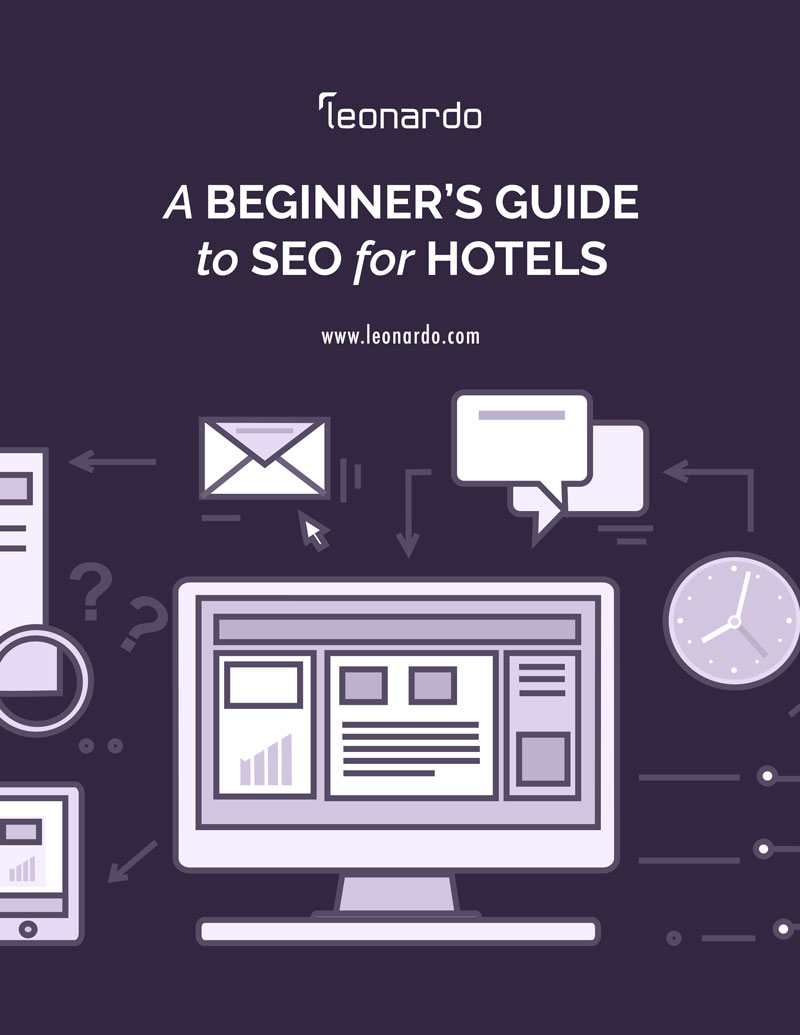 Guide
A Beginner's Guide to

SEO for Hotels

There's a growing trend amongst travelers to turn to a search engine first, before a brand website. This is just one reason why search engine optimization is critical in gaining an edge over the competition. In this beginner's guide to SEO, we lay out what you need to know to ensure travel shoppers reach your website when they're searching for their next trip. This includes understanding the three factors that motivate search engines. You'll also learn about best practices for your website such as using quality content and keywords, as well as how to utilize off-site elements to increase search engine rankings.
CHAPTERS

Introduction
With an average of three billion web queries every day, Internet search is critical to gaining an edge over your competition; it also puts pressure on you to optimize your website, its content and your online presence and activity to make your website more discoverable by search engines.

Ch. 1: What Is SEO?
Search Engine Optimization (SEO) is the set of best practices (both marketing and technical) that aim to improve the natural or organic search engine rankings of a given website.

Ch. 2: How Do Search Engines Work?
Search engines have two major functions: crawling and building an index with crawlers, which in turn provides users with a ranked list of the websites search engines have determined are the most relevant.

Ch. 3: What Are Search Engines Looking For?
Search engine optimization can be broken down into several disciplines from on-page optimization, inbound marketing strategies to technical requirements; each with their own list of important elements.

Ch. 4: Some Final Thoughts
SEO is an important element of any website as a properly optimized site will drive relevant traffic reaching consumers who are searching for your business. In hospitality, this is more important than ever since over 80% of travel shoppers begin their search online.
An Excerpt
"When we launched our Vizlly Multi-Channel Digital Marketing System which gave hospitality professionals the ability to create their own website, we knew lots of hoteliers would ask us about search engine optimization (SEO).
SEO is a large and important topic. Search engines take into consideration three basic elements: accessibility, relevance and usability. In other words, good SEO strategy not only aligns with the search engines from an accessibility perspective but it also aligns with the user when it comes to relevance and user experience.
That being said, implementing SEO best practices is often easier said than done which is why we've put together this beginner's guide. Use it to understand how to get started with SEO.