All
New to Content Manager: Better media monitoring and insights 
---
In 2021, we're adding new improvements and additional functionality to Content Manager, our content management and distribution platform, that increases revenue, improves workflow and protects brand integrity. In discussions with our customers, it was clear that hotel brands need clear historical records of the changes made to their media over time, as well as an easy way to access and report on that information.   
From those conversations, we adapted and built a report that allows customers to see changes over time. Introducing the most recent addition to Content Manager: the media change log report.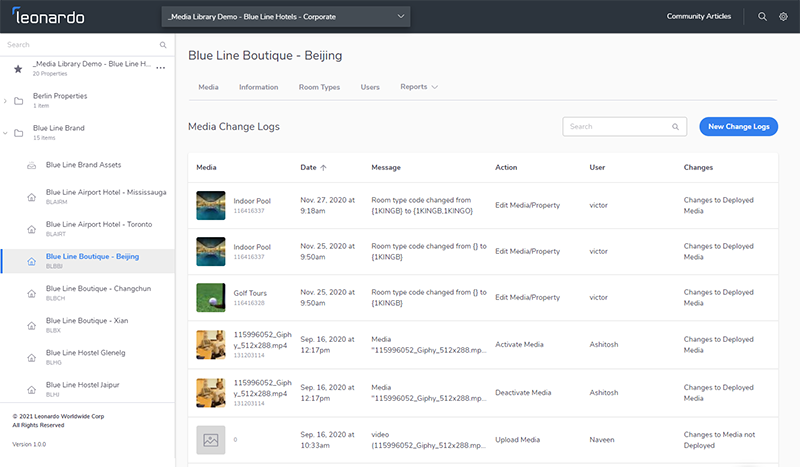 Introducing the Media Change Log Report
Track changes, as well as who made them and when, across all the properties in your portfolio. This report allows you to closely monitor updates over time. See a report filtered by users, as well as by specific actions, or the places they made those changes. Within that report, you can search by media ID, user, and so on, to find specific data.  
The media change log report provides hotel brands: 
Greater accountability within their teams, seeing who made which changes

 

Easier troubleshooting to investigate issues internally

 

Historical records of all changes throughout the lifecycle of your properties

 
Improve your brand's reach while making content easier to manage 
We're always making Content Manager better. We are adding new features that answer hotel specific content needs, as well as pushing the envelope on what the future of distribution looks like. To learn more about the best content distribution system in the hotel industry, contact us today.