Blog
5 Ways To Market Your Hotel During The Holidays
---
With the holidays fast approaching, it's time to start thinking about your hotel's seasonal marketing initiatives.
A recent study by Reuters found that 107.3 million Americans traveled over 50 miles throughout the holiday season in 2017.  Whether these travel shoppers are visiting long-distance family members or enjoying a holiday break, there's a huge opportunity to market your hotel as the ideal place to stay in your area this holiday season. With such a high demand for quality hotel rooms over the next months, it's important to create some unique marketing initiatives that set you apart from your competition.
Here are 5 strategies to marketing your hotel for the holidays in 2018 to catch the eye of travel shoppers looking for accommodations around your area.
1. Create
Seasonal Specials, Packages, or Discounts
A simple way to promote your hotel throughout the holiday season is to offer unique hotel deals that will entice travel shoppers. Already spending a fortune on travel expenses and gifts, a holiday travel shopper is looking to cut back on spending any way that they can. Offering a deal that is mutually beneficial for both parties keeps your occupancy rate high and their travel costs low. For example, you could offer a special deal for guests who are looking to enjoy a longer stay with you over the holidays with a "Stay 3 Nights and Get the 4th Night Free" offer!
If you are unable to offer a reduction in the price of a room, think about the amenities that are available at your property that might be beneficial to holiday travelers. For example, offer a holiday spa package a meal deal at a partner restaurant, or a voucher for a local business.
There are a ton of great special offer strategies that hotels can use to leverage your hotel's holiday offerings or things in around your area.
2. Showcase How You

Host Holiday Events

Every year around the holidays, organizations start looking for venues to host their annual holiday party. Make sure your hotel's meeting and event space is at the top of their list by promoting your venue as the ideal place to host their festive event!

Don't leave it up to their imagination: create holiday party packages or promos that are specifically tailored to this market. List out all the services you provide that appeals to this market, such as on-site catering options, holiday themed décor, or a dedicated event planner. Link to a contact form, or make your information clear, so they can start planning with you right away.

Find out what your competition is offering in terms of venue rates, and determine if you can offer a competitive rate on your holiday event package.
3. Share Your
Holiday Feasts
Whether you have an on-site restaurant or not, offering food and drink specials throughout the holiday season is a great way to drum up interest in your hotel. Your on-site restaurant can offer special menus around the holiday that feature special yuletide favourites, like turkey dinners and candy cane desserts, along with a special eggnog cocktail.
If you partner with restaurants in your area, making a package with them is a great way to add something to a reservation that will ensure potential guests book directly with you.
Not connected to a restaurant? No problem! Offer some special holiday treats in your lobby for guests to snack on, provide some yuletide snacks at your complimentary breakfast, or if properly liquor licensed, create a holiday cocktail hour in your lobby.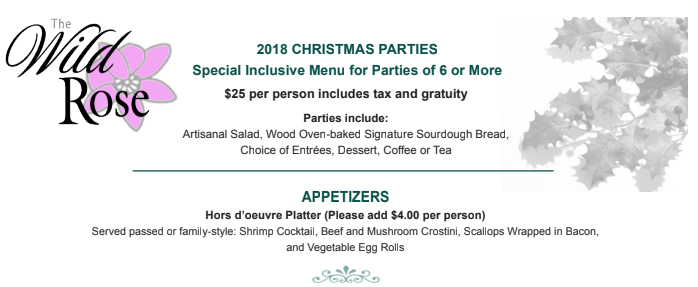 4. Drum Up Excitement with

a Contest or Raffle

Create some buzz with special holiday contests! Contests allow travel shoppers to engage with your property's website and social media profiles, while offering incentives that inspire them to book directly with you.

Contests can range from draws and raffles, to more participation based games on social media like the ugliest holiday sweater challenge. Rewards can vary depending on what you're able to provide for your guests. For example, raffle winners could win one free night at the hotel, or a free meal at your on-site restaurant!

In addition to driving interest in your property, contests allow you to post fresh, relevant content to your website and social media accounts – a crucial element to any successful SEO strategy.
5. Promote Your Seasonal Specials
After you've determined your holiday marketing plan, make sure that travel shoppers know about it! The best way to help your hotel stand out during peak competitive seasons is with a custom vanity website. With an easy-to-manage web presence, you can add a temporary special offer to your website, start promoting your contests on social media, or add some images of your meeting space for holiday parties on your Facebook page.
Without properly advertising your holiday specials, your target audience won't be able to take advantage of them. With Vizlly, we know that updating your website may be the last thing on your mind during the rush season. That's why our websites come with a proactive team who help you manage your site, with regular updates and recommendations based on marketing and SEO best practices.
To learn more about how a vanity website can help your hotel increase revenue during the holiday season, contact us today.