Blog
Facebook Makes Changes to Their Newsfeed Algorithm… Again
---
Last week, Mark Zuckerberg took to his personal Facebook account to announce major changes to the way the Newsfeed algorithm decides which posts to show you. The change comes a year after many accused Facebook's algorithm of disseminating "fake news" during the 2016 U.S. Presidential Election. While the update is primarily designed to reduce the circulation of fake news, it will have a major impact on hoteliers that rely on Facebook to market their property and engage with travel shoppers.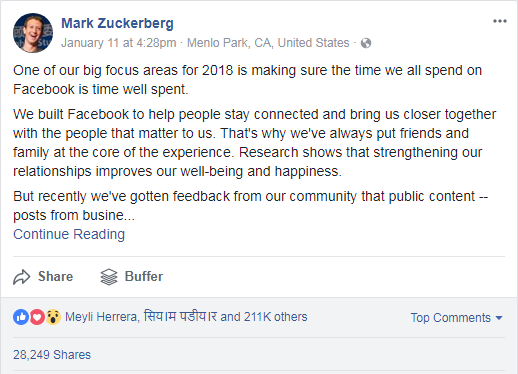 How is the

Facebook Newsfeed Changing?

In his announcement, Zuckerberg stated: "we're making a major change to how we build Facebook. I'm changing the goal I give our product teams from focusing on helping you find relevant content to helping you have more meaningful social interactions."

This means that public content, posts from businesses, brands and media will get less exposure than personal moments, or posts from friends and family. Facebook said that the new algorithm would hurt non-advertising content but would not affect advertising that has been paid for.

However, the day after the changes were announced, fear that businesses will look to spend their marketing dollars elsewhere sent Facebook's stock tumbling by nearly 5%. Some Wall Street analysts went as far as downgrading their rating of Facebook shares from buy to hold. But while the stock price will eventually recover, it's unclear if businesses reach and engagement levels ever will.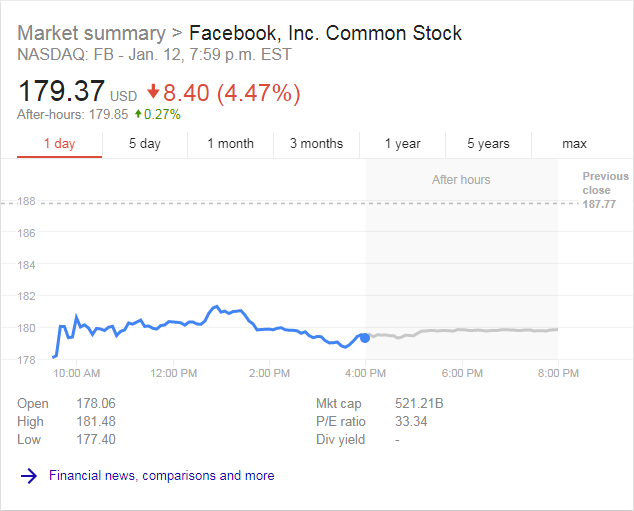 What Can Hoteliers Do?
Thankfully all is not lost for hoteliers marketing themselves on Facebook. The social media giant is still the go to place for travel inspiration. In fact 52% of people dream about vacations while on Facebook, and 55% liked Facebook pages specific to their trip. However now, hoteliers need to rethink how they drive travel shoppers to their Facebook page.



With less travel shoppers finding your page through organic posts you need to optimize your page for Facebook search. Over the last few years Facebook has invested heavily in improving their search functionality. It has especially focused on travel related businesses and there are multiple ways that users can search for your hotel.
First there is the standard search bar at the top of every page. The same search bar that helps you find and add friends also helps you search for one of Facebook's 60 million business pages. This same function can also be performed through a separate search tool called Professional Services.
With Professional Services, users select the city and the type of service they're looking for, like hotel, and receive a list of business that match. Results can then be filtered by price, if your friends have stayed there before, or if it easily accommodates large groups.
Improve Your

Facebook Marketing