Blog
Drive More Direct Bookings With a Localized Experience on Your Hotel Website
---
Article Highlights
A vanity website, separate from Brand.com, can deliver a more localized experience for travel shoppers
Why do people visit your region? Create web content that promotes local attractions & experiences
What makes your hotel special? Call out your unique differentiators explicitly
Localized content can improve your search rankings and drive more qualified website traffic
Create special offers exclusive to your area and your website
Partner with local businesses, leverage your amenities, and piggyback on popular events
Update your website regularly to stay relevant
If you are a branded hotel, your listing on Brand.com is important for gaining online exposure. However, your brand has a responsibility to represent all of its properties fairly. For this reason, each hotel is presented in a homogeneous way on their website. It can be difficult for your property to stand out. This is why your hotel also needs a vanity website – separate from Brand.com. A vanity website can deliver a more localized experience to travel shoppers; one that connects with them emotionally to ultimately drive more direct bookings.
What Travelers

Want to Know

When travel shoppers begin planning a trip, the first thing they want to learn about is the local area. This will help determine what kind of accommodation they need, and what their shopping criteria will be.

Knowing your local area is key to convincing travel shoppers that your hotel is the best option to satisfy their needs. You should be able to answer the question: why do people visit my region? Is your hotel located in a major metropolis, like Manhattan, and close to popular tourist attractions? Are you located off the beaten track, for travelers to escape the daily grind? Or are you located in close proximity to the head offices for some major Fortune 500 companies and rely heavily on business travel?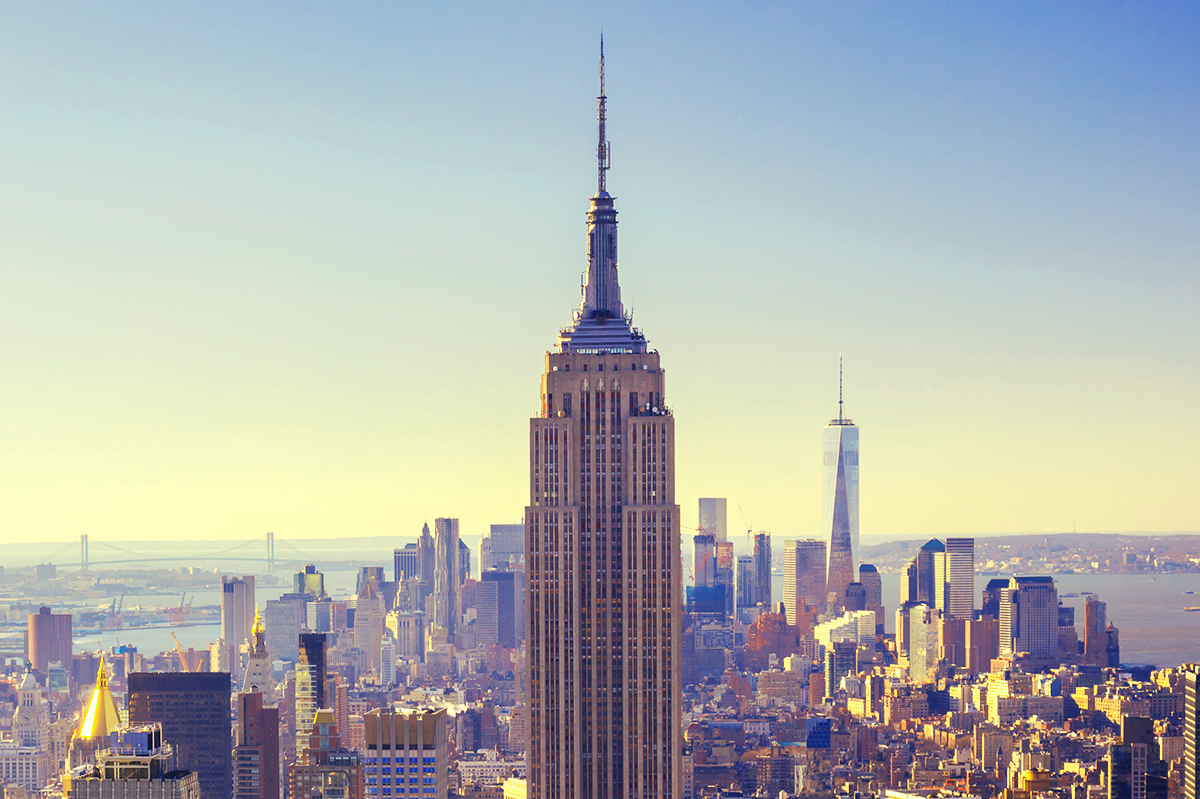 You can uncover great insights about why people visit your area by asking your guests directly. You can also read your online guest reviews to learn more about the purpose of someone's stay. This information can be used to help tailor your website content and focus on specific experiences that you know your guests care about.
Share Localized Content
on Your Website
Every hotel website should have a webpage dedicated to the local area. It may be called "Explore," "Things to Do," or something else, but it should essentially highlight the top attractions in your area. Compile a list of the best restaurants, museums, theatres, shopping centers, and other points of interest around town. Include a brief description of each place, along with other useful information, like directions, hours of operation and admission. This is your chance to be knowledgeable and fun. Don't just promote the most popular attractions; include your own recommendations too – tips that only a local would know.
If you want to take it a step farther, you can provide suggested itineraries for different types of guests. The Port Inn Kennebunk does a great job at this with suggested itineraries for couples, families, dog lovers and history buffs, to name a few.
This content turns the Port Inn Kennebunk's website into a one-stop-shop for travel planning. It also helps create an emotional connection with travel shoppers by demonstrating that they are willing to go the extra mile for their guests. It's not just about the booking, it's about the guest experience.
What

Sets Your Property Apart?

Localized content isn't just about what's going on in your area. It's also about describing what makes your hotel different or unique.

The Best Western Landmark Inn, for example, is the only hotel in Park City, Utah to provide a free shuttle to the nearby ski slopes. Little differentiators like this might be the ultimate reason someone chooses your hotel over another.

Hotel Ylem in Houston, Texas is another example of a property that plugs its key differences on its website. Each of its 79 guest rooms also poses as a mini art gallery, displaying work from local artists. This art is available for sale, so guests can take a souvenir right off the wall.

Regardless of the type of property you have, there is a unique story to be told. It might be your location, your 5 star reviews, or your amazing pancake machine at breakfast! Call out what makes your hotel special explicitly on your website.
Localized Content Can

Improve Your SEO Rankings

Beyond differentiating your property, localized content can also help improve your

SEO rankings

and drive more qualified traffic to your website. It's especially helpful for targeting

long-tail keywords

– search terms comprising of 5, 6 or maybe even more words.

Long-tail keywords have been found to convert 2.5x more than generic search terms

(e.g. "Hotels in Chicago"). That's because they tend to be more specific in nature and used by travel shoppers who have identified their hotel shopping criteria and are closer to making a booking.

An example of a long-tail search term would be, "hotel near the San Diego zoo with a pool." Someone searching for this has already identified two important factors that will influence their purchase decision: proximity to the San Diego Zoo and an on-site pool. If your website has useful information about both, then your chances of winning the booking increase. It may be an article about visiting the zoo, a special offer that includes discounted zoo tickets, or high-quality photos of your on-site pool, with a detailed description about its size, depth, temperature, opening hours, etc.
Create

Local Special Offers

Once you've captured a travel shopper's attention through localized content, a special offer can be the final nudge they need to book direct.

Special offers don't have to necessarily focus on price. Travel shoppers simply want to feel like they are getting the best value for their money. Depending on the offer, you can actually use it as an upsell opportunity to increase revenue.

Consider partnering with some local businesses to create a custom package. It could be a local attraction that offers discounted pre-paid tickets, which you can combine with your room rate. Or work with a local restaurant to develop a special dinner package for guests staying at your hotel.

Don't overlook the power of your own amenities too. Are you located within walking distance to a major conference center? Offer free on-site parking for your guests. Are you an airport hotel that attracts tired and weary travelers? Partner with a local massage therapist to upsell a relaxing in-room massage.

You can also piggyback off events happening in your local area. Consider what events bring travelers to town, and create a localized special offer that complements it. For example, the Comfort Suites Alamo/River Walk offers a Trinity University discount for parents who may be visiting to attend their children's graduation ceremonies.
Think Local,

Think Vizlly

With a few small updates to your website, you can easily create a localized experience that inspires travel shoppers to book direct. Best of all, if you have a

Vizlly website

, you can update content quickly to keep your website fresh and relevant year-round. Our team of experts can do all the heavy lifting for you, including developing a localized SEO strategy unique to your hotel.

Request a demo today and see how Vizlly can help your hotel drive more direct bookings at a lower cost.