Blog
Target These 3 Channels to Win More Bookings
---
Not all third party channels are created equal. While the major OTAs like Expedia or Booking.com can fill rooms in a pinch, there are more valuable networks you may be inadvertently ignoring. Specifically, if your ideal guest is the hard working business traveler or is shopped by the uber organized meeting & event planner your hotel should be presented in a way that draws their attention on the channels & platforms they use to book.
We're talking about "managed" travel websites; sites not open to the general public but widely used by businesses, government entities and event planners to book accommodations, flights, transportation as well as meetings & events. These "closed" channels can be incredibly profitable because those who use them are required to book all their travel through the platform, even if they find a better deal somewhere else. So let's explore these 3 worthwhile audiences and look at where they're shopping for hotel rooms.
The

Business Traveler

The business travel market is massive. In the United States alone,

over $300 billion

is spent annually on this segment and is separated into two main categories, unmanaged and managed.

Unmanaged business travelers can control their own travel plans. While there are basic travel policies that must be adhered to, this group is free to book a hotel through whichever channel they prefer including the OTAs. Your strategy may already be driving this type of hotel shopper to your website capturing their direct booking, but unfortunately, the "unmanaged" business traveler is only a fraction of the total corporate travel market.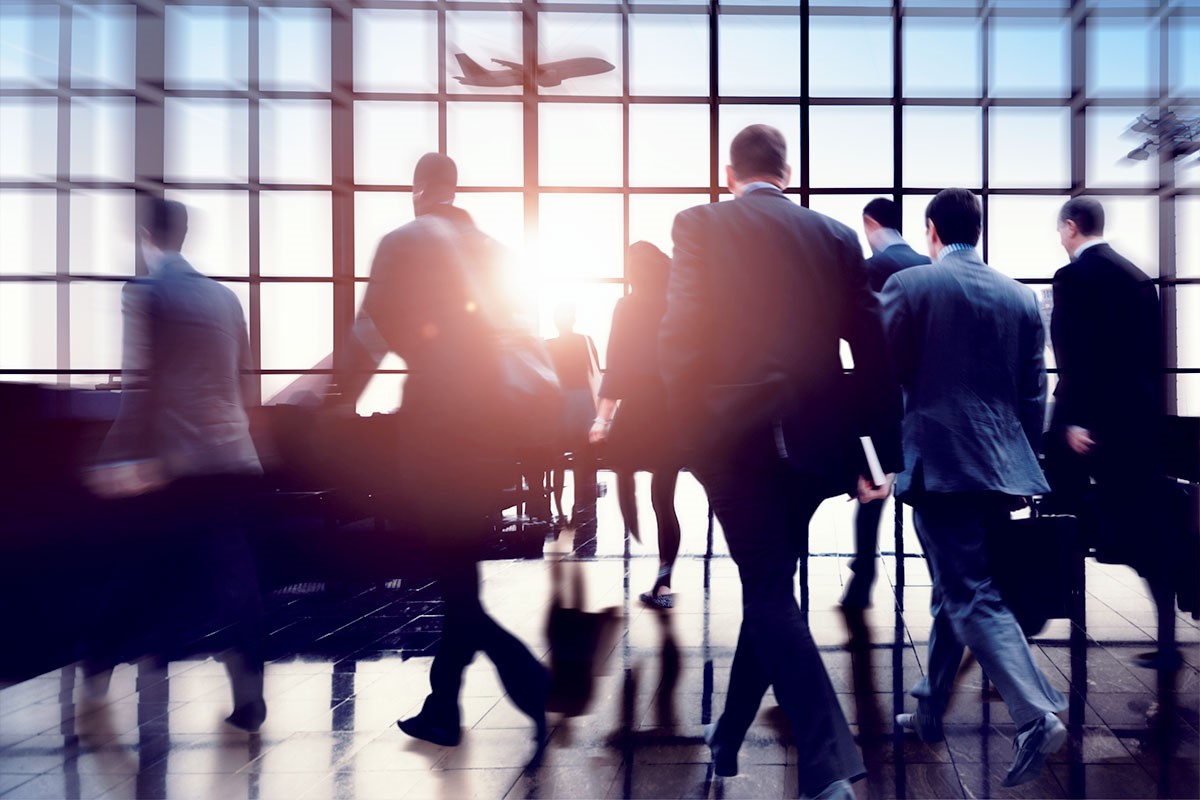 The vast majority of business travel falls into the "managed" category and is largely made up of people travelling for companies small and large to negotiate deals, deliver products and services or attend meetings. These road warriors have very specific policies that dictate not only how much they can spend on accommodation, but also where they must complete their booking. Companies use business travel software in order to manage costs, simplify reporting and ensure employees adhere to their travel programs.
Another lesser though significant group of managed travelers is found in the U.S. Government and represent ~2.7 million civilian employees as well as 1.46 million uniformed military personnel. These world travelers on 'Government Business' are strictly bound to abide by negotiated vendor selection and a per diem Travel and Expense policy.
So to win bookings from managed business travelers, your property needs 2 things. One is a listing on the targeted channel and secondly a story that resonates with this type of traveler so that they'll choose you to make the most of their trip while keeping their CFO or Procurement Officer happy!
Managed

Travel Channels

Managed business travelers are increasingly required to make hotel reservations through Corporate Booking Tools (CBT). CBTs are end-to-end solutions that enable corporations to manage their employees' travel and incidentals. Through a closed booking environment people are able to make their own trip arrangements under the parameters set up by travel managers, ensuring compliance with company policy.

Though, not a CBT per se, Government and Military men and women are mandated to use a gated online booking platform called fedrooms.com where they go to compare and book their accommodations as appropriate.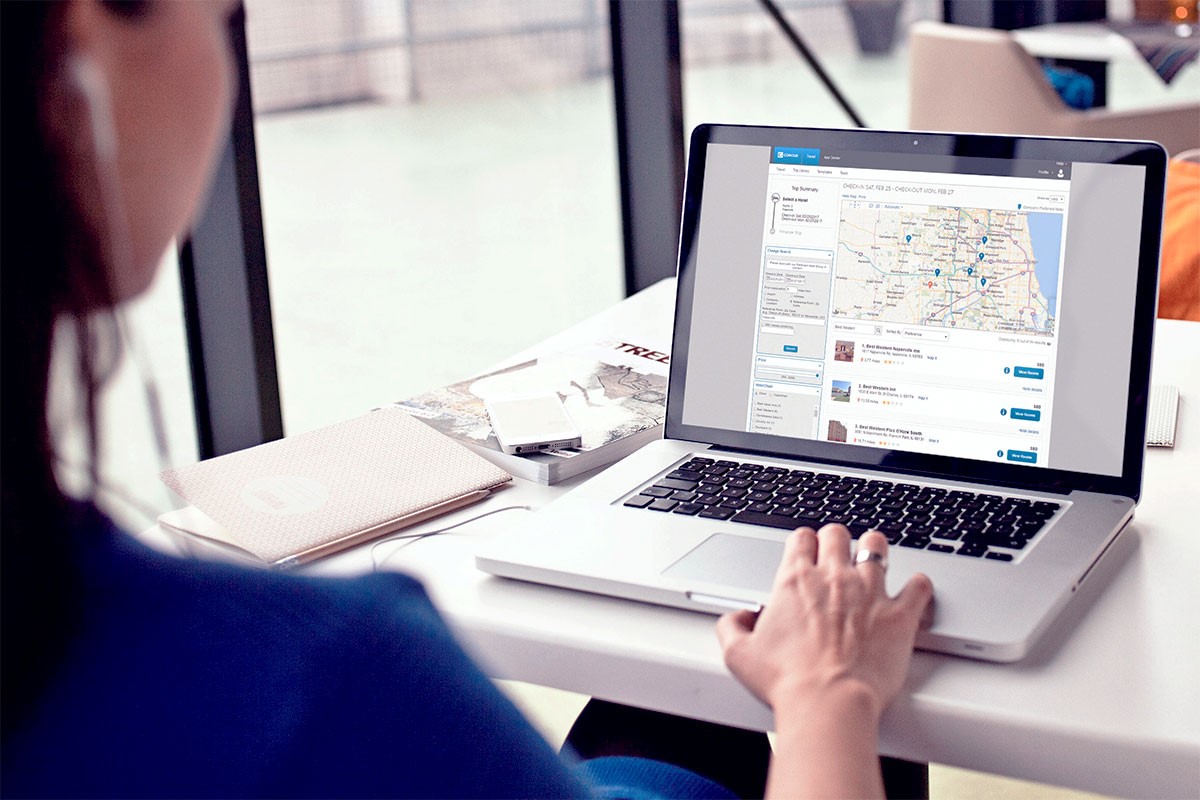 Event Management Platforms (EMP) are similar to CBTs in that they are a closed platform but are used rather by event and meeting planners to shop, select, and arrange corporate functions like meetings and tradeshows along with more personal occasions such as weddings, reunions and other leisure oriented affairs. EMPs offer an all-in-one solution, where these planning professionals can research venues, submit RFPs and manage all aspects of event & meeting functions.
1.

Concur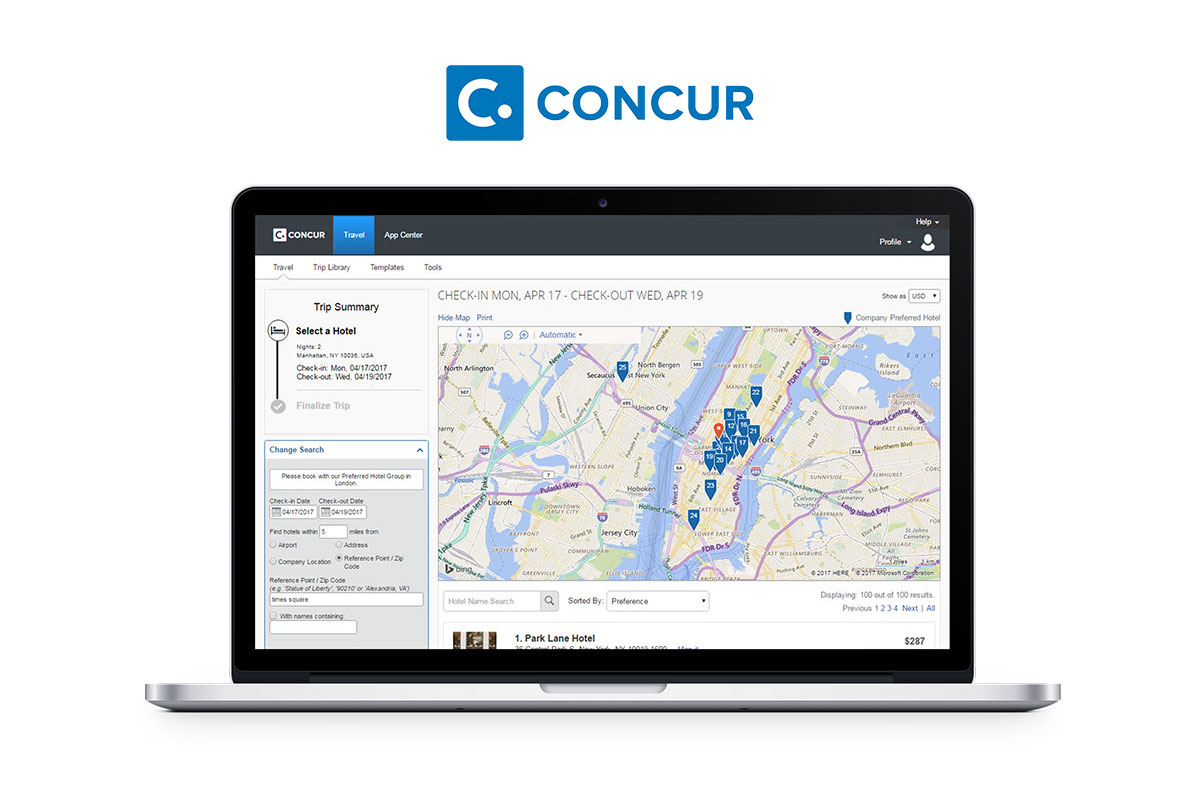 Concur is one of the largest providers of Business Travel Solutions in the world, with over 15,000 clients including many of the Fortune 500, like Nike, Ford and General Mills. Concur's clients spend over $14 billion annually on 74 million hotel nights. Employees are given individual logins that filter out travel options outside of their travel policy (e.g. that exceed their budget). They can still choose from multiple properties, so it is important to not only be listed on Concur, but to be able to tell a story about how your property will satisfy all the needs of that business trip better than any of your competitors.
2.

Fedrooms
While similar to Concur in structure, Fedrooms.com differs by providing access to government negotiated hotel rates and availability. This site is used exclusively by federal employees to ensure travel is booked in accordance with their daily allowances and preferred vendor contracts. Fedrooms.com is incredibly valuable to any property in close proximity to U.S. Government buildings or military bases worldwide.
3.

Cvent
Cvent differs from both Concur and Fedrooms as it is an EMP. The leader in global meeting and event technology, Cvent has 28,000 customers around the world and has generated over $50 billion in RFPs for event venues. Cvent solutions help properties increase group business and improve conversions, while enabling clients around the globe manage hundreds of thousands of meetings and events. If you are struggling to fill your event space, Cvent is the place to be and be seen.
How to Leverage These Channels with

Vizlly

Now that we've explained these 3 targeted channels, it's important to understand what they all have in common. For starters, they all have the same end game to streamline their platforms and provide quality information and service to their users, which is why they use Media Connect by Leonardo. This advanced proprietary connectivity solution normalizes content, makes it easy for their technology to consume images and associated data and triggers the correct processes to make sure the content is fresh and accurate.

Importantly however, because of this specialized integration with Concur, Fedrooms.com and Cvent a Vizlly subscription will give you an even better edge over your competition on these sites.

With Vizlly you can create targeted digital brochures and syndicate them directly to any one or all of these targeted travel sites. Digital brochures enable you to embed miniature versions of your website on any one of these channels, so your listing includes rich media like videos, virtual tours plus additional images and descriptive text – something which your competitors won't have.

Take a look at this example on Concur of a standard property listing, versus one that uses a targeted digital brochure from Vizlly. Notice how the listing on the left only includes one exterior image, while the listing on the right tells a more complete story through their Vizlly gallery.
Tips for Creating a

Targeted Digital Brochure

With Vizlly, you can always produce a general digital brochure for all channels, but the real opportunity is to be able to target by channel and by traveler type. By focusing on a specific audience, and developing a story uniquely curated for them, your value proposition will become clearer improving the chances that they'll choose you for their next stay.

Create a targeted digital brochure for Concur showcasing your state of the art business center, the ample workspace in your guest rooms or your close proximity to major business landmarks; the information that matters most to business travelers.

Design a separate digital brochure for Fedrooms focused on the proximity to government buildings and military bases, things to do during your stay or special offers; the things that matter government and military travelers. Feature your per diem rates and value added services.

And if appropriate for your property, make a brochure for Cvent highlighting on your event space, including floor plans, room layouts, AV equipment, parking/public transit options, along with your event services and catering options; the information event planners are looking for.