Blog
Webinar Recap: Smart SEO Strategies to Drive Direct Bookings
---
The day-to-day life of a hotelier can be stressful. Every night that a guest room sits empty is lost revenue that can never be recaptured. To increase occupancy and optimize revenue, you need an SEO strategy that can drive traffic to your website and, ultimately, convert them into direct bookings.
In our recent webinar, Darlene Rondeau, our VP Best Practices, Online Merchandising at Leonardo, was joined by Jennifer Wesley, Industry Director, Travel at Google to discuss smart SEO strategies for hoteliers.
At the heart of any good SEO strategy is an understanding of the modern traveler's path to purchase. With this in mind, Jennifer discussed how the rise of mobile is reshaping how travel shoppers research and book hotels online. 60% of travel related searches are now being made on smartphones, and 20% are being made through voice search. And with Google soon switching to a mobile-first index, hoteliers need to embrace mobile with full conviction.
Jennifer discussed how mobile is changing travel shoppers' expectations of hotels. Companies like Uber and Amazon have mastered the mobile experience, and travel shoppers now expect the same kind of experiences from hotels. If your mobile website isn't optimized to provide this, they will turn to your competitors.
The good news is that advancements in machine learning and data collection by Google can now help hotels better identify and reach travel shoppers; specifically, those who are more likely to complete a booking.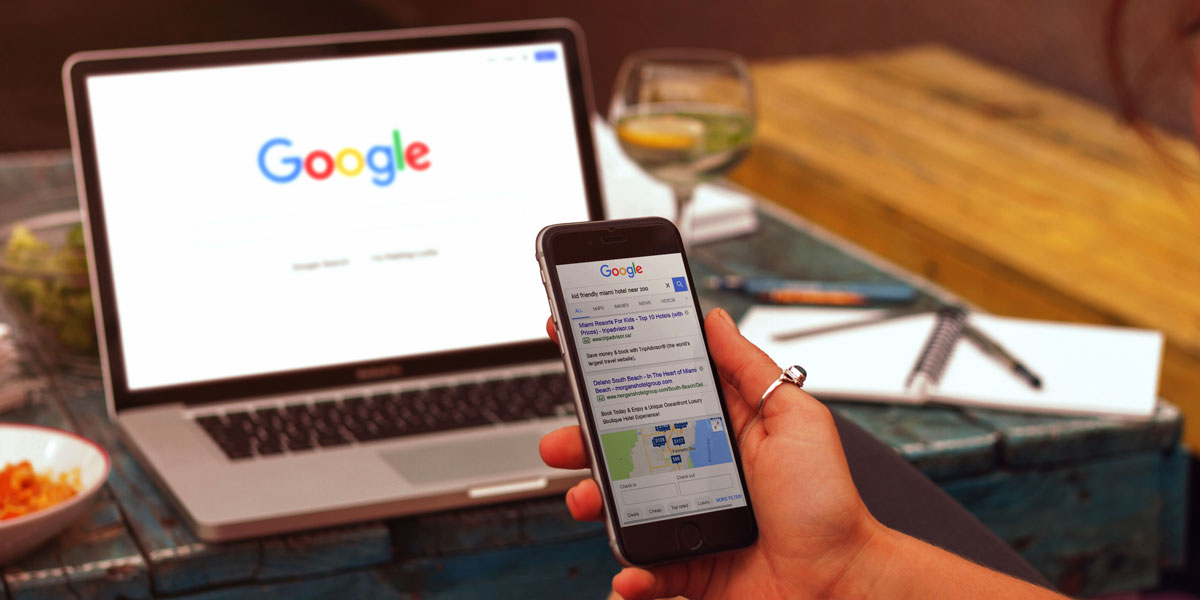 Here Are Some

Highlights from Our Webinar
According to a study by Wolfgang Digital, which analyzed 87 million website sessions on travel and retail sites, 39% of website traffic comes from organic search compared to 20% from paid advertisements. And 50% of revenue can be attributed to organic search compared to only 20% from paid ads. Bottom line: organic traffic is valuable.

87% of smartphone users turn to search engines first in a moment of need.

Machine learning can help hoteliers identify and reach potential guests by studying purchase behavior.

Travel shoppers are looking for useful experiences when selecting a hotel, but less than one third of brand experiences were described as helpful.

As page load times increase from 1 second to 7 seconds, the probability of a mobile site visitor bouncing more than doubles.

Don't just test your mobile site speed on Wi-Fi; see how fast it loads in areas with poor cellular reception.

Increase your visibility in search engine results by focusing on long-tail keywords. E.g. "Kid-friendly Miami hotel near zoo."

Long-tail keywords are less competitive, making it easier to rank higher. They also convert 2.5X better than head terms like "Miami Hotels."

86.4% of search terms in the United States are long-tail searches (3 or more words).

Write website content for humans, not robots. Content should be original, relevant and useful. Avoid keyword stuffing.

Mobile is more important than ever! Google is switching to a mobile-first index. If your website is not optimized for mobile, your search rankings will suffer.

Your mobile website should include: a clear call-to-action on every page, booking engine integration. Click-to-call functionality, Google Maps integration and local area suggestions.

Leverage the power of social proof (e.g. guest reviews, awards & ratings).

53% of travelers won't book a hotel without reading reviews, and 76% will pay more for a hotel with better reviews.

Reward travel shoppers for booking direct with special offers. They don't have to focus on price; special offers just need to create value in the minds of consumers.
Check out the entire discussion by watching the full webinar on-demand.