All
How content accuracy and consistency impacts revenue: A Q&A with Fred Bean
---
Our research shows that consistent, accurate content is more important than ever. The demand to travel is building, and potential travelers need to trust that the information they're finding online is up to date with the latest information at their destination. Keeping travel channels up to date has long been a pain point for hoteliers—now more than ever with limited resources and narrower margins.
We partnered with HotelPORT to change how the hospitality industry solves those content management and distribution challenges. What it comes down to is the importance of centralizing information for improved distribution across an increasingly decentralized and siloed booking landscape. We're working together to provide the hospitality industry with the best suite of content management, distribution, and verification tools.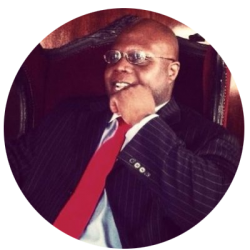 To share more about this important facet of hotel digital marketing, we talked to our partner Fred Bean, founder of HotelPORT, about how we're working together to help hotel brands solve distribution challenges.
What's the origin story for how you started solving content accuracy problems?
In a sense the problem has always been there, it's just that no one was solving it yet. Our origin story starts in 2009, with a major hotel brand's request for help. They found that whenever they onboarded new properties, those properties consistently had issues with information accuracy across the web. When investigating this for them, we discovered that it was a real issue, not just with new properties, but across the whole industry.
For that initial client, we started with a truly manual process. Using a simple spreadsheet and a lot of time, we'd audit hotel's third-party listings and report on their accuracy and quality.
From there, the solution grew into the automated system that pulls data from major channels into one visual dashboard. We like to say the dashboard was built by hotels for hotels, because the UI and its features were built out of hotel's feedback. That dashboard gathers all the essential data about a property or brand's contact accuracy, from the accuracy of contact details, amenities, photos, and so on, across key channels, all in one place.
How do content verification solutions help hotel brands?
First and foremost: technology is really just one component of our content monitoring platform. The hotel industry has a lot of tools and solutions, but what they don't have is time. Even once we translated that initial spreadsheet into a fully autonomous, brand-agnostic platform, just gathering that information is really half the solution.
In the world of distribution, human ingenuity always has to be part of the process. That's the mix that we and Leonardo provide. Software backed by service. The technology provides a snapshot of your hotel's third-party listing accuracy and display, but the next step is that we help facilitating updates, make changes, and long-term manage listings and information for hotels.
What's the starting point for improving accuracy across channels?
We start out with a virtual site inspection. That means we consolidate and verify the information about one property. The way it works at most properties is that this information, these login details, are spread across multiple departments—ecommerce is managing some listings, marketing is managing another, and so on. So, the first step is to gather the information that should be out there, even before looking at third-party channels.
It's not that hotels are making mistakes. It's that they don't have the resources to provide channels with information at the level of detail that they need at the rate they need it.
In your experience, what piece of hotel content typically scores the lowest?
It's almost always photos. Hotels know photos are important, but maintaining them across channels is the real challenge—that's where a solution like Leonardo Content Manager steps in. Sometimes the quality is due to turnover, sometimes because they aren't using the resources that are already available to them.
There are a lot of pieces in the process that need to be fixed. That's why we wanted to work with Leonardo, as the industry leader in media distribution, to start fixing them.
After that, the next big problem area is how hotels talk about amenities. The fact is, online travel agents are often doing a better job at clearly listing a hotel's, or a room's, amenities than the hotel is itself. Marketing fluff that describes a room is great but travelers—and frankly channels as well—need a clear, SEO-driven list.
It sounds like it's an issue of scale: how can hoteliers scale data management across their organization?
Most hotel groups or management companies are really just chasing fires when it comes to content on third-party channels. They're fixing glaring mistakes, but they don't have the time to be proactive. So the first step, as I said before, is to take a step back and try and centralize the information. Make sure you even know what details you need to share. And then you need to make a process: who shares what, how they share it, and so on.
That's where we come in. By having proper content automation and distribution software, hotel groups are creating a process that wasn't there before, so that information is displayed consistently on brand.com, on travel channels, and so on.
If let's say, the parking day rate increased or the availability of a specific service changed, there may be several different people who need to know, who need to take action to publish that information in many different places. Now, you tell us and we take care of all the work.
What makes this so important for hotels to focus on?
We know that it's hard to measure the "value" of content distribution, but I always ask hoteliers: what do you think the value of your content is? Your content is what's selling your hotels. Photos, amenity list, all of those things, that's how people are experiencing your properties first and foremost. That content needs to be factually accurate and high quality in order to increase revenue potential across the board.
To learn more about Leonardo's Content Verification technology, schedule a personalized demo to see the power of pairing Content Manager with Content Verification to create complete content management and distribution solution. Contact us to see how we can help you drive more value from your content with less time and effort.