Industry Insights
Industry Insights: A Proven Strategy for Online Revenue (Feat. Bharat Patel)
---

A Proven Strategy for

Online Revenue

Many large hotel associations – such as AAHOA – offer tips and strategies for you to win bookings and boost revenue. However, the challenge is finding the right tools so that you can apply these strategies to your existing marketing efforts. We sat down with renowned hotel owner, Bharat Patel, as he shares his experience with Vizlly and how it helps him maximize his hotels' online revenue.
Meet Our Speakers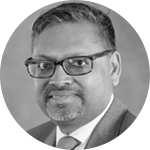 Bharat Patel
Renowned Hotel Owner
Never Miss

An Episode

Subscribe to be kept in the loop when new episodes are added.