Industry Insights
Industry Insights: Convert A "Looker" Into A "Booker" With UX/UI Design (Feat. Naveen Nawaz)
---

Convert A "Looker" Into A "Booker" With

UX/UI Design

Surprisingly, UX/UI best practices have not changed in the hospitality industry. The goal has always been to convince travel shoppers to hit the "book now" button. From examining what users spend time on, to integrating subtle animations into our design, our product team is able to make small changes that have a big impact on conversions. Our UX/UI Manager, Naveen Nawaz, discusses what goes into the design of Vizlly websites to help hotels convert the "looker" into a "booker".
Meet Our Speakers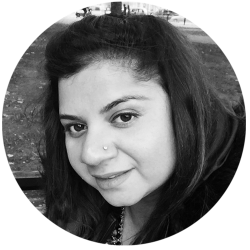 Naveen Nawaz
UX/UI Manager, Leonardo
Never Miss

An Episode

Subscribe to be kept in the loop when new episodes are added.