We are giving hotels more tools to manage media, with deeper insight into usage and performance. We started with Content Manager reporting, which lets hotels audit and monitor media quality and distribution. Now, we are releasing reporting tools for Media Library.
Media Library lets hotels create a single source of truth about their media online. It is a secure and branded gallery, where hotels can distribute media to internal and external stakeholders. It is controlled through Content Manager, which means hotels can store all their media—for third-party distribution and for marketing and internal purposes—in one central repository.
With our newly launched Media Library reports, brands have more insight into media downloads. The reports allow them to easily monitor media performance and usage, over time and across properties.
Media insights for full distribution control
Media Library reporting is part of our larger goal of giving hotel brands more insight and control into the way their story is told online. Based on our conversation with customers, it was clear that hoteliers need easy and comprehensive access to usage data. With these reports, we're giving hoteliers more security, and tools to create a powerful media and brand strategy.
Hoteliers can now see who, where, and when media is being downloaded. Identify properties with high or low downloads, as well as your most (and least) popular media. For even more detail, you can download the report into a sharable CSV file.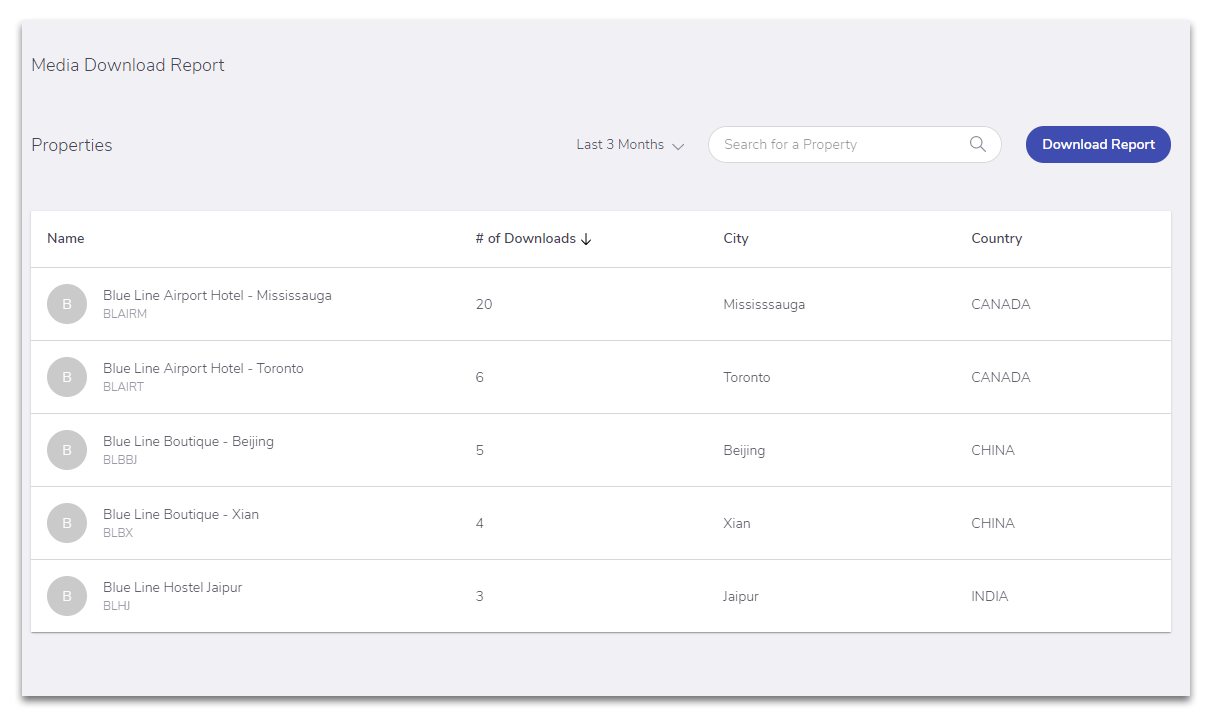 What to expect from Media Library reports
Inform media and marketing strategy by assessing high-performing media and properties
See download numbers: including properties with the most downloads, and the most downloaded media overall
Analyze individual properties' media performance and downloads
Searchable by date, property, caption, or user
Use the dashboard or download a CSV with data
Take control of image distribution
Media Library reporting is the newest feature in our technology suite, and we're still working. We're building new ways for hotels to store, distribute, and monitor media to drive more bookings.
Leonardo works with both hotel brands and travel channels, and so we know that a strong media strategy is essential to conversion and branding. Reports are just one of the ways we're helping hotels improve their media strategy in 2020 and beyond.