Blog
Marketing for the early recovery stages: top of funnel marketing for hotels
---
Most travel plans are on pause right now, but hotels should be preparing as different markets begin to open up or lift restrictions. Today we're sharing top-of-funnel strategies that the hotel industry can implement to start building awareness and demand in the early phases of travel recovery.
While travel is on pause, we recommend looking at our previous strategy guides. Use resources you have on hand to audit and asses your existing content. It's time to examine your content, from media to campaigns to marketing collateral, for reuse and efficacy.
Every region will be different. If you have properties in different areas, set benchmarks for each property that indicates when travel is picking up in that area. Average occupancy and bookings for a given month will vary wildly for a specific property, so don't rely on absolute numbers across a portfolio. Look for an increase in organic traffic to vanity websites, or a percentage uplift in conversions to the booking engine.
At this phase, your overall focus will have to be on advance bookings with flexible cancelation windows. There will be demand for travel deals as the earliest travelers begin to research their first trip destination.
Defining top of funnel marketing for hotels
Top of funnel marketing for hotels means marketing to travelers who are still in the early stages of travel planning. In a traditional marketing funnel, this is the "awareness" stage. In the context of hotel marketing, this phase is also known as dreaming phase.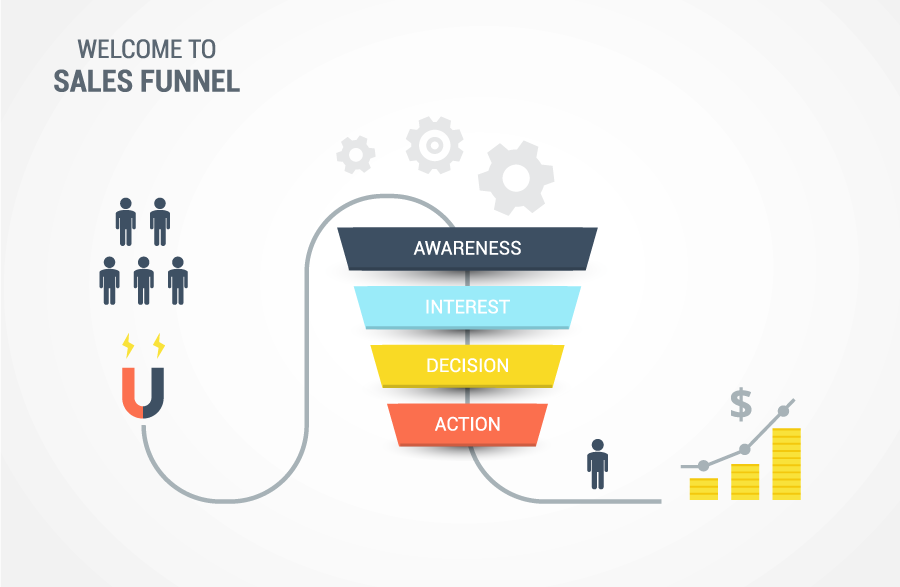 It's when travelers are still deciding where to go on vacation, when to go on vacation – and in this current climate, whether or not they should go on vacation at all. Top of funnel content for this first phase of travel planning should help answer those questions. This content should be search engine optimized, because that early planning and dreaming phase involves a lot of preliminary research on Google.
Having your hotel come up as a subject matter expert is one way to keep your name on a traveler's mind when they are doing practical, intent-driven research for a hotel booking down the line.
Retargeting and reservation abandonment strategies
Organic traffic will increase as top-of-funnel travel planners begin to research traveling in your area again. In addition to creating content that draws in this traffic, you'll want to implement marketing strategies that are designed to help keep them in your sales funnel.
We recommend two strategies, running a retargeting campaign as well as implementing reservation abandonment strategies. Running one or the other, or possibly both, will depend on your current marketing tools, technology, and services.
Once web traffic and booking intention has shown a consistent increase at a specific property, consider staring a re-targeting ad campaign. If you have never used this form of advertising, a re-targeting display campaign shows people who have previously visited your website advertisements for your hotel again.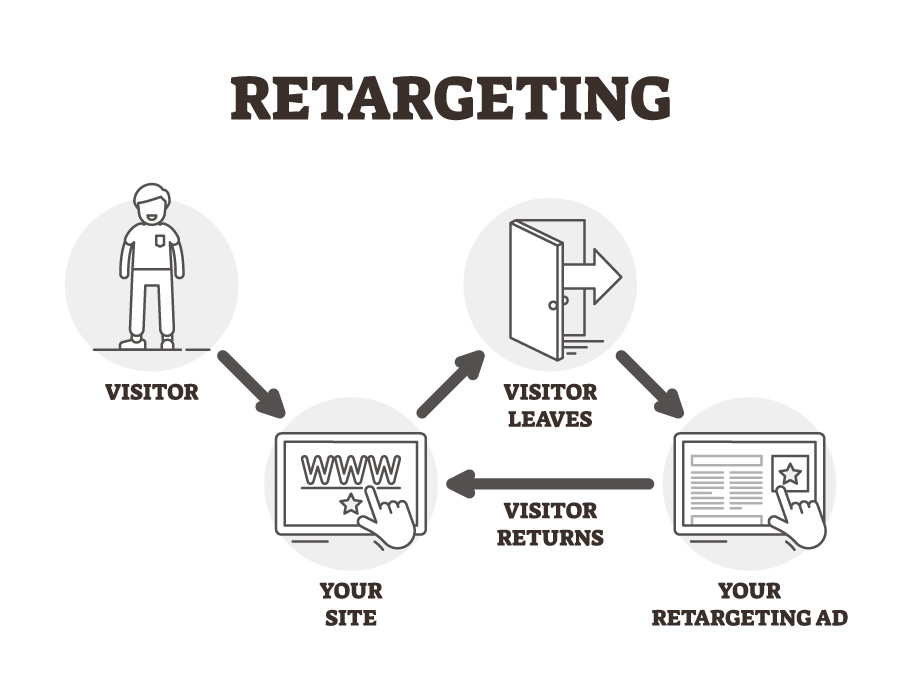 Retargeting people who have already been on your website typically produces a higher ROI than a general ad campaign because you are specifically marketing to people who have already shown enough interest to visit your website. Contact your digital marketing vendors, such as Leonardo, about setting up a retargeting campaign to boost revenue in the early days of travel recovery.
Another high ROI tactic to take in these early days is looking at your cart abandonment tactics. The hospitality sector sees an 80% higher higher ecommerce abandonment than other retailers. Decreasing abandonment may have to do with booking engine design. You need a user-friendly interface that makes it simple and seamless for travelers to convert.
The travel research process is typically longer than other consumer purchases. Implement proactive reservation abandonment strategies to keep the conversation going with potential guests:
Send "cart abandonment" emails that remind guests to complete their booking
Analyze your payment options and see if you're missing newer integrations like Paypal or Apple pay
Add exit-intent banners to your booking engine to enforce the value of booking direct
Prepare for travel's recovery now
We've been publishing tips, tricks, and recommendations for hoteliers looking to boost revenue as travel recovers. Throughout, we've emphasized the importance of putting the work in now to get ahead in the future. Some of the earliest waves of travel recovery will come from local travelers as well as previously postponed bookings. Use these top of funnel strategies to start fostering a new audience.