All
How Resorts Can Benefit From A Vizlly Website
---
Travel shoppers looking to plan their next resort getaway have one goal in mind: to find the perfect place to enjoy their hard-earned vacation. These types of travel shoppers are not as budget-conscious as other markets may be and are more likely to select a property that will offer them a unique experience.
When trying to compete with OTAs, resorts need to ask themselves, "What makes us different from other properties in our area?" With so many available options, it's crucial that your resort establishes a unique brand that sets you apart in the eyes of travel shoppers. Resort-style travel shoppers are more likely to spend a longer period of time at your property, and thus expect a lot more in terms of on-site services and overall accommodation quality.
Our visually-driven Vizlly websites allow shoppers to pictures themselves at your hotel and are designed to connect them to your booking engine faster. They are built for conversion and are optimized for search engines. Our Content Specialists design websites that highlight the key resort features that travel shoppers are looking for.
Read on to learn how resorts can benefit from a Vizlly website.
Picture 

Your Perfect Getaway

Make potential guests dream of their picture-perfect getaway at your resort by providing high-quality images that showcase your luxurious guest rooms, well-appointed amenities, and fun things to do in the surrounding area.

Vizlly puts your images at the forefront, on the website's homepage image carousel, gallery page and throughout your website.

At the Tropical Suites Hotel, users can easily access the website's gallery page to picture themselves relaxing on one of the hotel's balconies, or enjoying a candlelit dinner on the beach.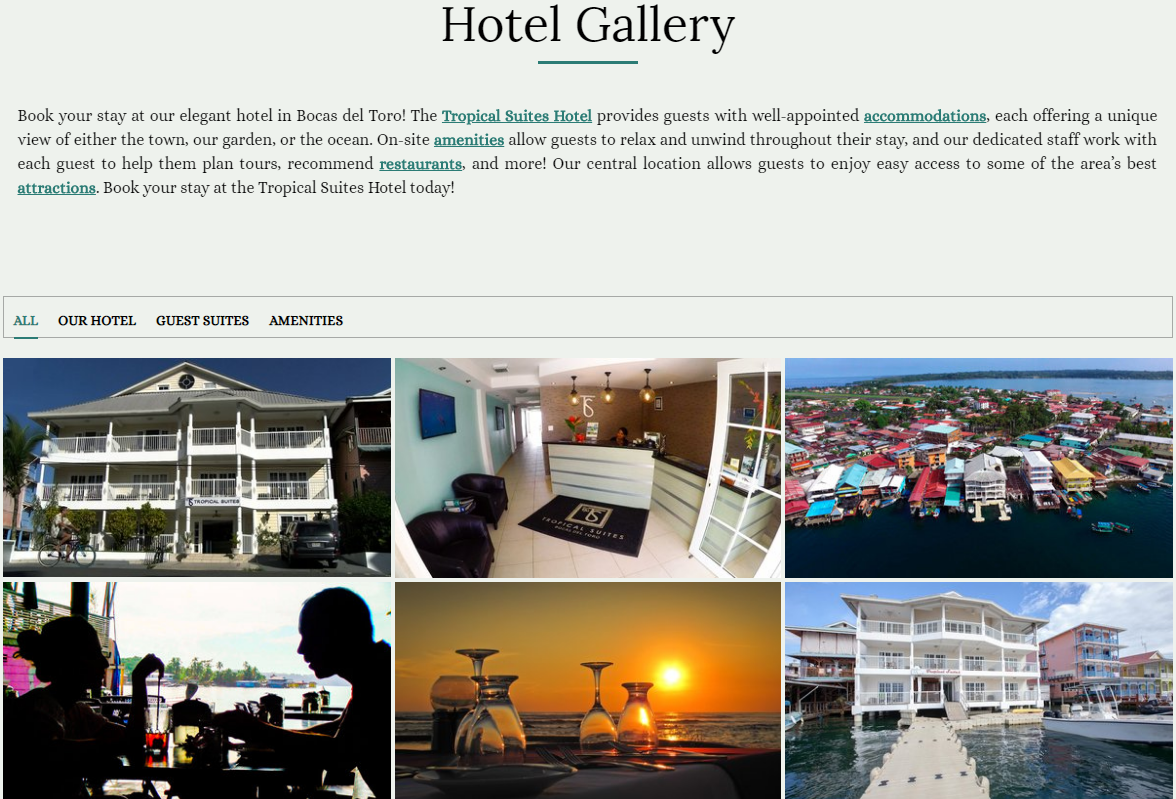 Offer

Exclusive Packages

Travel shoppers love a deal! A selection of special offers available to book  will improve their stay, while increasing your direct revenue.

For example, create a special offer for an overnight stay with the added benefit of tickets or a gift certificate to a nearby attraction. Encourage guests to stay longer than your average length of stay with a discount on an additional night.

Our Vizlly websites come equipped with a designated special offers page, which:
Allows you to highlight your property's exclusive rates and deals
Connects directly to your booking engine
Has built-in scheduling functionality
If you're looking to attract more guests throughout your slow season, a dedicated special offer page targeting relevant keywords will help increase revenue during this slow time of year.
Your dedicated success team is always on hand to help you manage the special offers displayed on your website. We can set up unique offers to be removed on a particular date, and we can add a new special offer to your website with ease!
Increase

upsells & ADR

If you've attracted a travel shopper to your page, upsells are an essential way to increase ROI and guest experience.

Our Vizlly websites feature in-depth accommodation pages that are designed for the hospitality industry's conversion funnel. They increase ADR by providing a research-based user experience. To achieve the upsell, each room type has a:
High quality and large image gallery
Easy to navigate feature list of ameneities
Dedicated landing page for SEO
Seamless booking engine integration
Book

More Groups

For large groups traveling to a resort for a family getaway, wedding, or other unique experience, easily being able to book accommodations that provide group room blocks at an affordable rate is a huge incentive. Make it easy for travel shoppers to reach out to your property to get more information about group rates by providing a Request for Proposal form on your website.

For our Vizlly sites, we use Cognito Forms to create customizable forms that allow users to easily book a group of rooms for their next large-scale getaway. This allows us to gather whatever information you require so your team can respond efficiently and capture that group booking.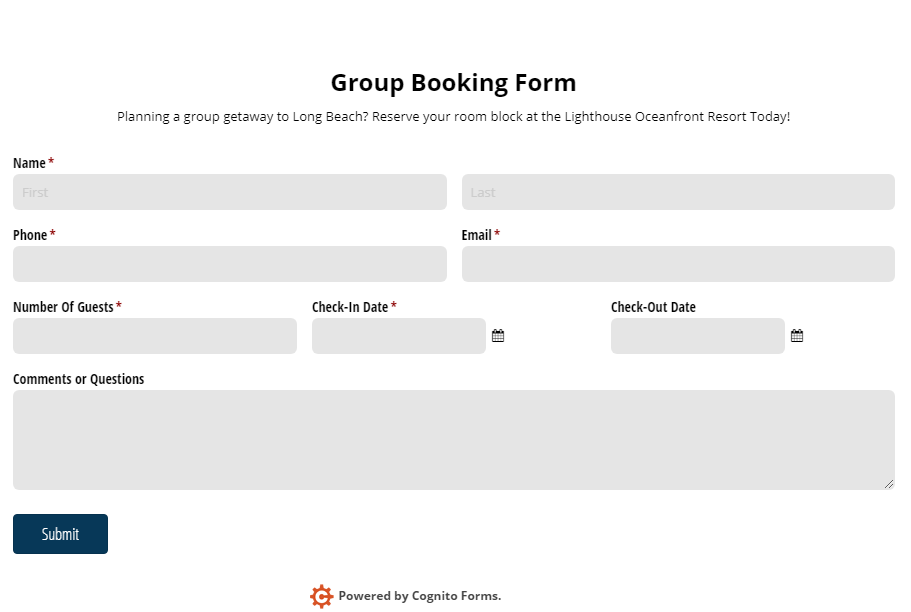 Incorporate

Your Social Feeds

We know that social media plays a big role in a resort's digital marketing strategy. Your social media accounts promote the unique experiences guests enjoy at your property, and are great for temporary or seasonal content.

With Vizlly, you can make it easier for potential guests to find your social media accounts by incorporating your social feed directly into your website.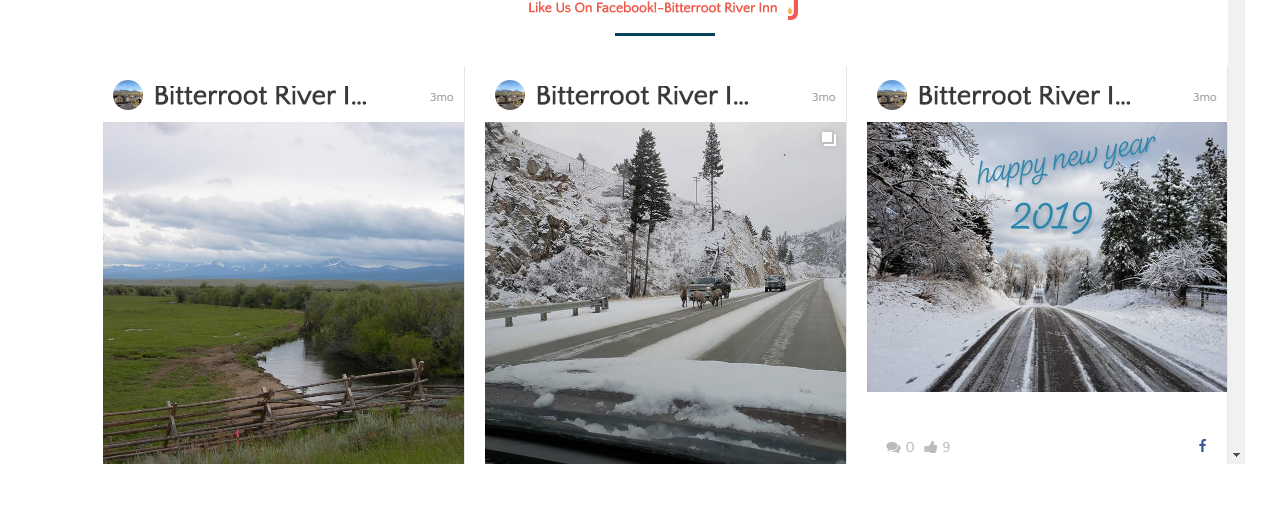 When booking a resort stay, travel shoppers are going to browse through dozens of property websites to find the one that fits their specific needs for a relaxing getaway. Vizlly websites are designed exclusively for the hospitality industry, based on UX and SEO best practices for conversion.
For more information on how our Vizlly websites incentivize travel shoppers to book their next getaway at your resort, reach out to us today.