All
The World's Best Captions and Short Descriptions in Hospitality Marketing
---
More than 1 trillion photographs are taken every year. If you search for "hotel photos", it returns over 1 billion results.
But often, when browsing through scads of hotel photos online, I'm only presented with one component of the message: the image itself. Sometimes that's enough to tell the story, but why not supercharge the shopper's purchase intent by providing perspective with helpful captions and brief descriptions?
After all, people are shortchanged for time and overwhelmed with information so giving them useful and entertaining insights at a glance makes a lot of sense.
Head off questions like "Is this a PGA course? What's the ambiance like at the pool? When I walk out the front door, how far is the coffee shop?" by putting your photos to work. You get the picture :)
The photo caption is the "title" of the photo, which is read by OTAs to determine the contents of the photo. It is essential to provide a relevant caption (i.e, more than "Guest Room") to captions so third-parties can automate personalization and increase your revenue.
Your description is the surrounding text which helps the travel shopper get information and convince them to book.
Be Bold
The right description can attract travel shoppers, provide context and help convey the anticipated experience all in an effort to win their booking. Your narratives should set the right tone for your target audience – whether they're the Gen X family on summer vacation or a gaggle of Millennials heading out for a weekend trip.
The Hotel Grand Pacific has mastered the show and tell approach: show travel shoppers what they can expect to experience at the property and put the visuals into context by way of a captivating caption and informative short description.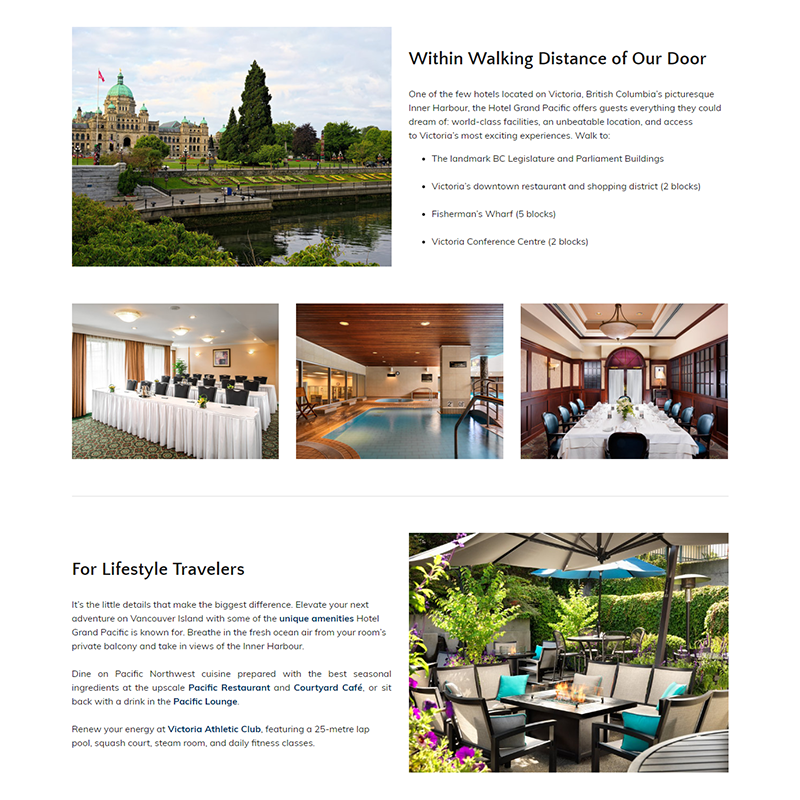 Coming up with creative descriptions for your property can be easier than it looks. Think about turning to your brand site, if you have one, for ideas, or even taking a look at how local attractions and activities describe themselves.
Here are some tried and true tips to creating the world's best captions and descriptions for your visuals – with many examples to help you get started.
9 Helpful Tips on Ideal Length and Creating Great Hotel Captions
Some OTAs use captions to read what's in the photo. Make sure your captions accurately describe what is in the photo.
Short descriptions for photos should be no more than 90 characters in length and should be catchy, inviting the reader to continue.
Captions can help with SEO, so try to naturally include keywords in the photo captions, without making them sound awkward.
Use catchy adjectives instead of using the same redundant phrasing.
All rooms are not created equal, so it is important to showcase what makes each room unique. Keep descriptions short and sweet. Give travel shoppers the information that's useful and shortens the path to purchase. Pavilion Grand Hotel uses high quality images, creative descriptions and each room type features a full description, to fully demonstrate the valuing of upgrading.
Break out the thesaurus and find some energetic words that jump off the screen to breathe life into your story. Repetitive and redundant words get lost in the hotel shuffle along the travel shopping journey. The Annapolis Inn is a regal hotel with a distinct point of view. Their photo descriptions and captions reflect the hotel's history and guest experience.
Brainstorm with your team and hear their thoughts. Creativity comes alive when you're in a collaborative setting and you get input from your coworkers.
Play around with your headlines and captions to get away from the ordinary. Remember, why fit in when you were born to stand out?
Get creative with descriptions and get ready to stand out. Short on ideas? Here are a few to get your creative juices flowing.
Pools, and Special Amenities
Many channels require you to have at least one photo of each amenity you have listed. Use the caption to ensure that every third-party channel correctly identifies and displays your amenities.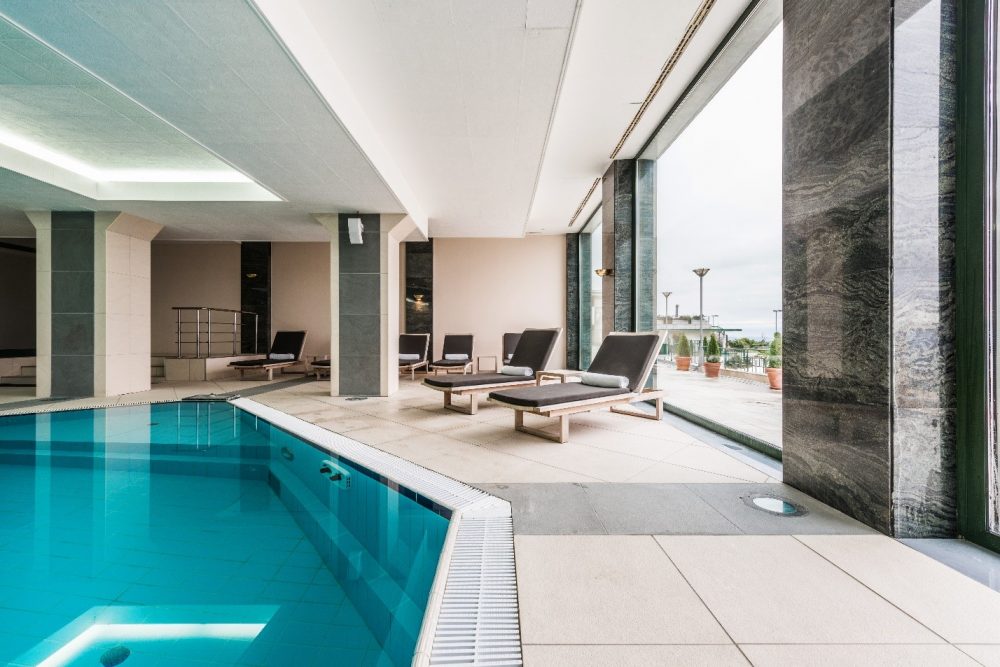 Caption:  City view indoor pool
Short Description:  Relax by our interior pool with easy access to the sunny city-view deck.
Local area & shopping
Some third-party channels allow area photos, as long as they are in close proximity to your hotel. Make sure to only use photos you have commercial license to use.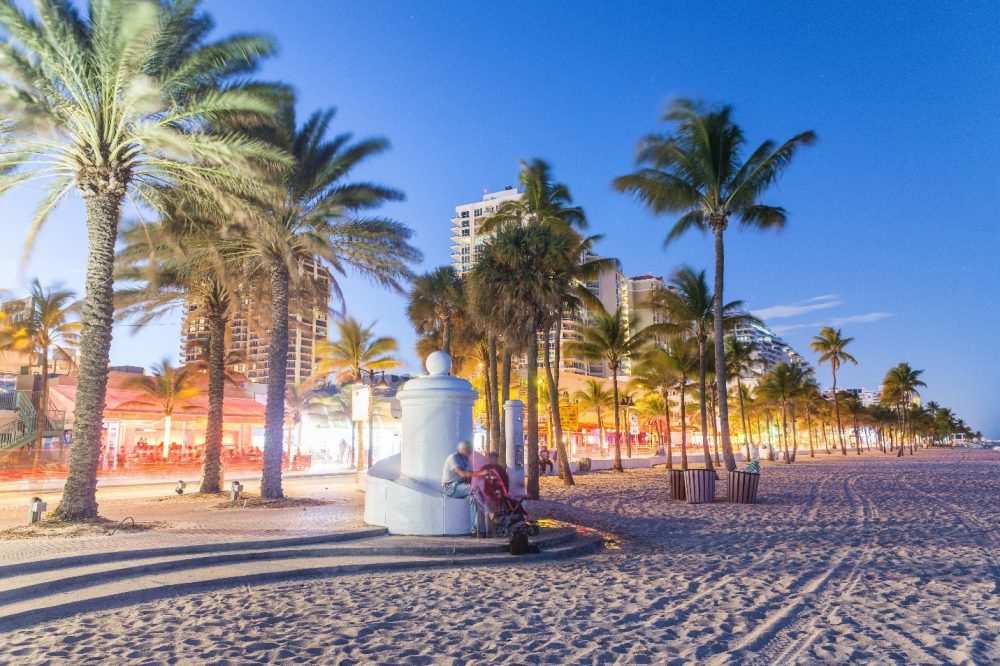 Caption: Los Olas Boulevard and Beach
Short Description: Our downtown hotel is near Los Olas Boulevard and the beautiful white sand beach.
Dining
If you have ancillary services, like dining or a spa, photos are the fastest way to showcase them. Display a variety of photos with correct and relevant captions. Remember that some OTAs do not accept photos of food alone and many will reject photos with people in them.
Your photos and captions must showcase the property, space, and experience of dining with you. Include the restaurant name, if relevant, in the caption.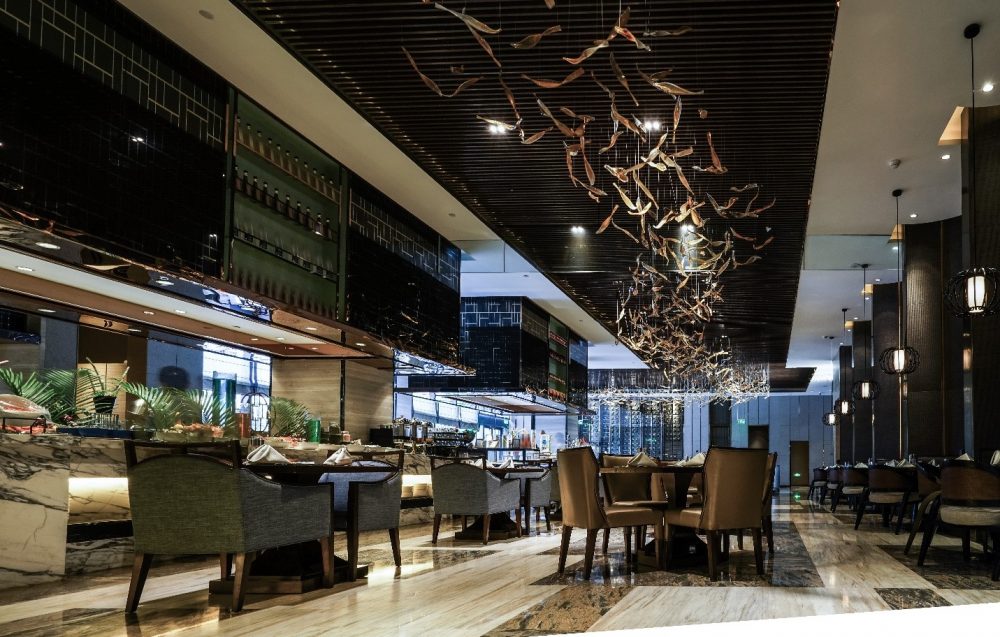 Caption: El DaVinci Restaurant & Bar
Short Description: Five star dining at our Mediterranean-style hotel restaurant and bar.  
Stay Creative
Each and every property on the planet has a story that is uniquely their own. Have you ever discovered a hidden coffee shop that had the best atmosphere or sweetest cookies? Ventured off the beaten path in a foreign land and found the greatest mountain views (not in any travel book or website)?
That's the lens you should be looking through when writing creative descriptions of your property. Make travel shoppers feel as if they stumbled upon a very special place so much so that they can't wait to get there.
Setting the atmosphere on your homepage is vitally important; and so is keeping up the pace in your gallery and on every page within your website. Your hotel photo captions are the headlines that draw people further into your website, your listing on third-parties, and more.