All
Are You Using Virtual Tours to Engage Travelers and Boost Bookings?
---
Virtual tours are designed to put your hotel on full display by allowing travel shoppers to pan around a complete 360 degrees. They enable consumers to interactively explore the property, rather than simply being able to view it statically.
Virtual tours can give travelers a real understanding of what they can expect at your hotel and are an important factor in booking success. In fact, websites with virtual tours are viewed 5-10 times longer than those without (Panomatics). Don't underestimate the strength and power of virtual tours when trying to attract travel shoppers.
Role
The role of a virtual tour (sometimes called 360s or panoramas) is to increase travelers' confidence, visually excite the shopper and provide greater detail of what is available. Virtual tours have the power to accentuate the value that the hotel can provide to the travel shopper. They are designed to create the feeling of what it is like to be inside the hotel. It helps answer the questions: "What does it really look like inside?" and "Is it everything it claims to be?"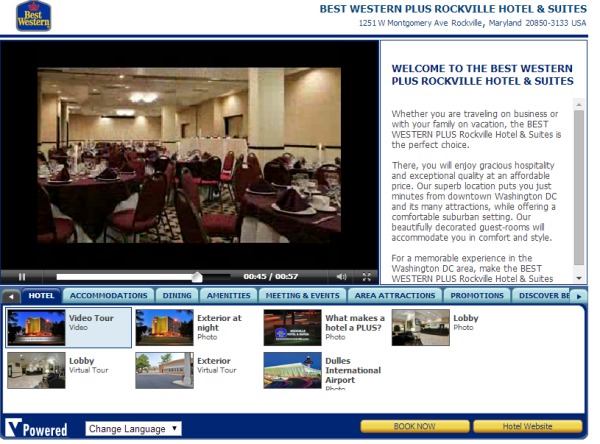 The Best Western Plus Rockville Hotel & Suites's Virtual Tour shows off local attractions as well as hotel rooms, the lobby, and dining areas.
Benefits
Gives consumers more complete and more engaging visual information than static photographs
Makes your property stand out in a crowded online environment
Increases consumers' confidence in your property and their motivation to book
Differentiates your hotel from the competition based on the story your rich media tells, rather than competing on price alone
Increases bookings and look-to-book conversion rates by as much as 16 to 67% according to research from TIG Global and Omni Hotels
Research from a major hotel chain found that website visitors view more rich media when it's large, easy to navigate and well displayed. Virtual tours meet all these criteria and receive a high number of views from consumers.
Virtual tours are suitable for any type of property, from limited service to luxury resorts. In today's competitive environment, you can find virtual tour production packages that offer quality results at an affordable price. Full screen capabilities are prevalent in most modern viewers, so in order to maximize the experience, have your virtual tours produced in high definition.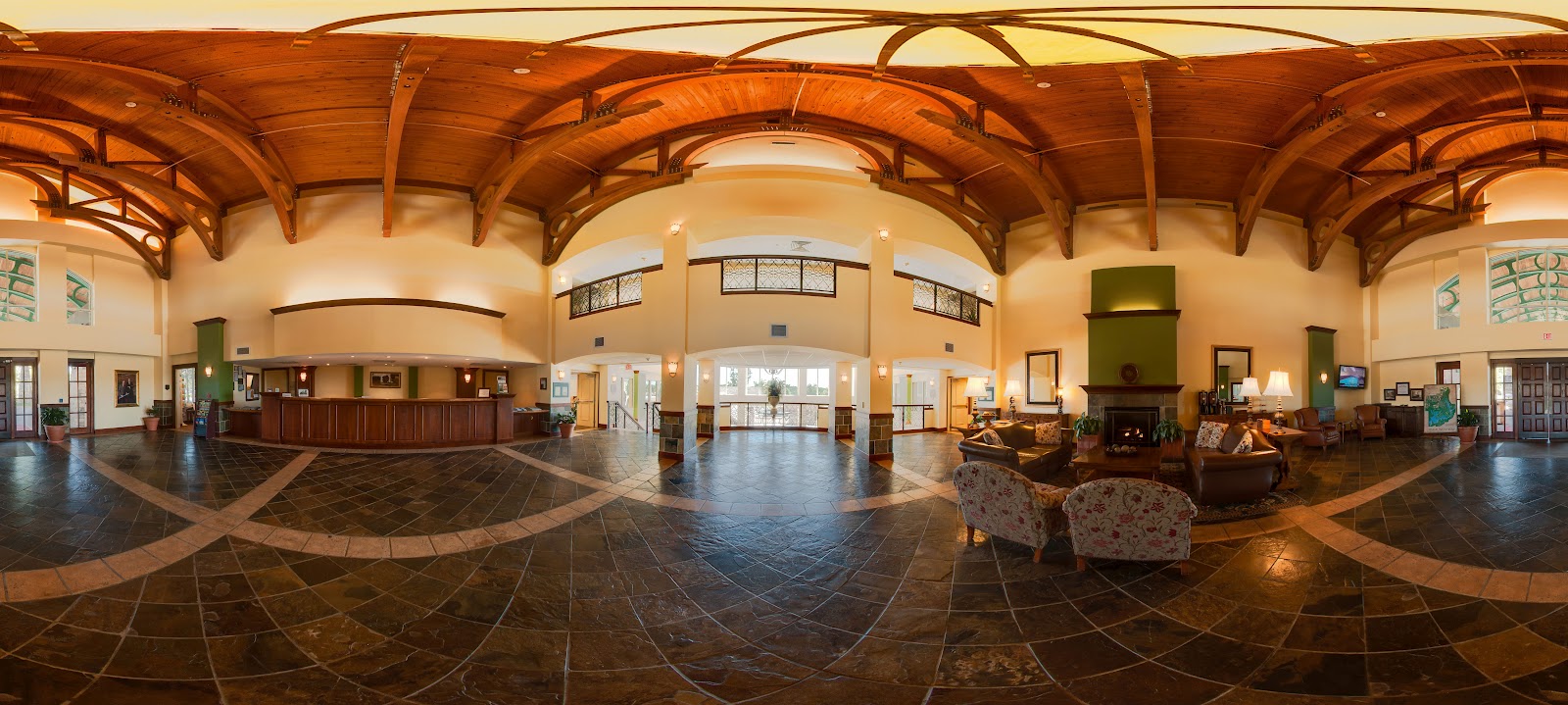 Quality
Cylindrical virtual tour files are ideal. Spherical can be provided but they will be converted to cylindrical
Image Size: 7000 x 1750 pixels is ideal
Aspect ratio: 4:1 is ideal without cropping. Anything equal to or larger than 2:1 (minimum) will also work
File Types: Cylindrical JPG
The virtual tour images should be produced in panoramic (360º X 90º) format in JPEG format at the highest resolution available as per above
Raw JPEGs are preferred (can be converted to Flash as needed)
The images should undergo post-photography processing and touch-up to ensure that every part of the image is perfectly lit and balanced
Quantity
Recommend production of 3 – 10 premium quality, high definition 360º virtual tour digital images
Cover different room types and common areas such as the guest rooms, breakfast area, lobby, fitness center, etc.
InterContinental New York Barclay displays virtual tours that give viewers a comprehensive understanding of what the property has to offer. The stunning virtual tour video shown below highlights a 360 degree perspective of the hotel's dazzling lobby. While InterContinental New York Barclay offers beautiful photos of all their rooms and amenities, the virtual tour showcases their story, helping to grab travelers' attention.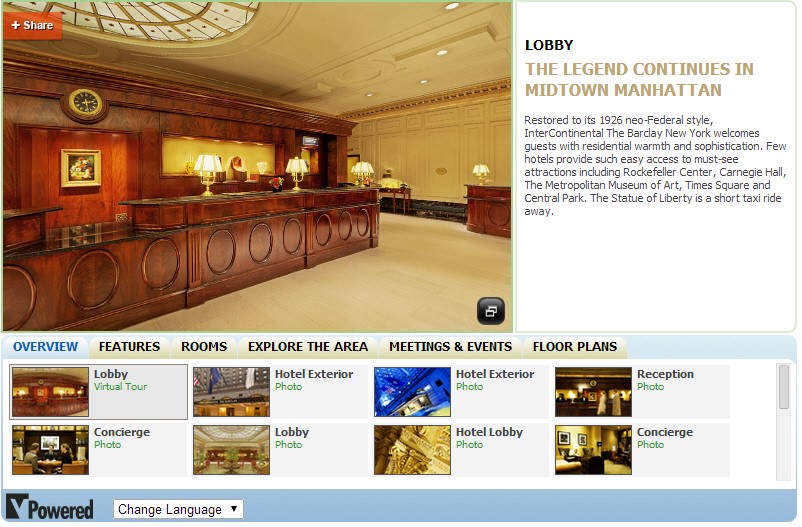 The majority of travelers (about 60% according to eMarketer) go online to research hotels before making a reservation so there is a lot of pressure to ensure your hotel stands out. Virtual tours offer an easy and cost effective way to give readers a lasting impression and make sure your story is the one they remember.