Blog
Why Every Branded Hotel Needs a Website that Ranks in Local Search Results
---
When Shawn Vicklund, the Marketing Manager at the Best Western Plus GranTree Inn and Vizlly customer joined the property after eight years in marketing operations roles at AT&T, she leveraged her extensive SEO knowledge to devise an SEO strategy to help the hotel rank higher in search engines and increase direct bookings.
"I've done this strategy before, essentially a double listing strategy. You're able to occupy more real estate on the Google search engine results page (SERP) and grow the property's online presence in organic search which is critical for a local business."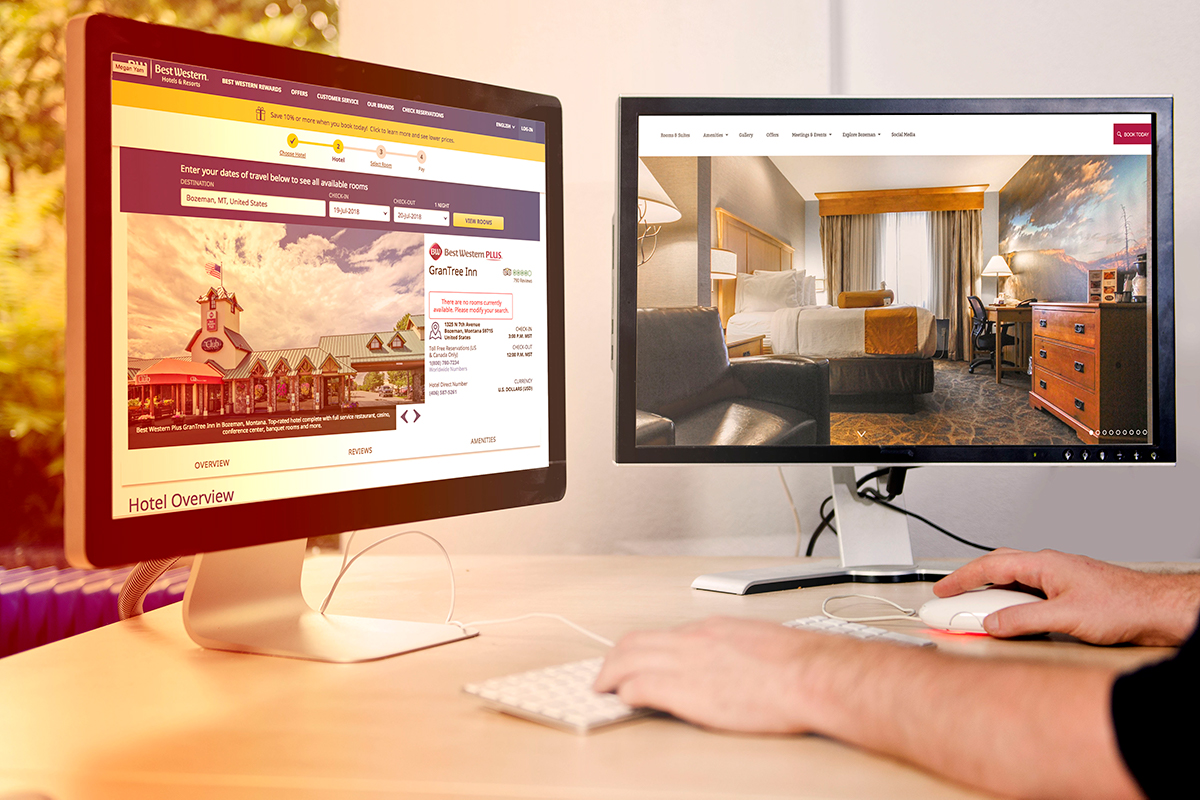 How
Does It Work?
Branded hotels typically have a web presence that is managed by the brand at a corporate level, which they have little control over. For example, the Best Western Plus GranTree Inn has a hotel details page on the bestwestern.com website that is managed by Best Western International. You can see it here.
"We have a brand site through Best Western but it isn't focused content for the property" explains Shawn. "Travel shoppers want to know more about the property, they want to know what amenities we have and what the rooms look like. There was a path to the booking engine, but no other content to usher them along that path."
Shawn saw an opportunity to complement the hotel's presence on bestwestern.com with a complete website on a hotel specific domain that is optimized for very targeted, local keywords. That's when she launched the Vizlly hotel website for the property.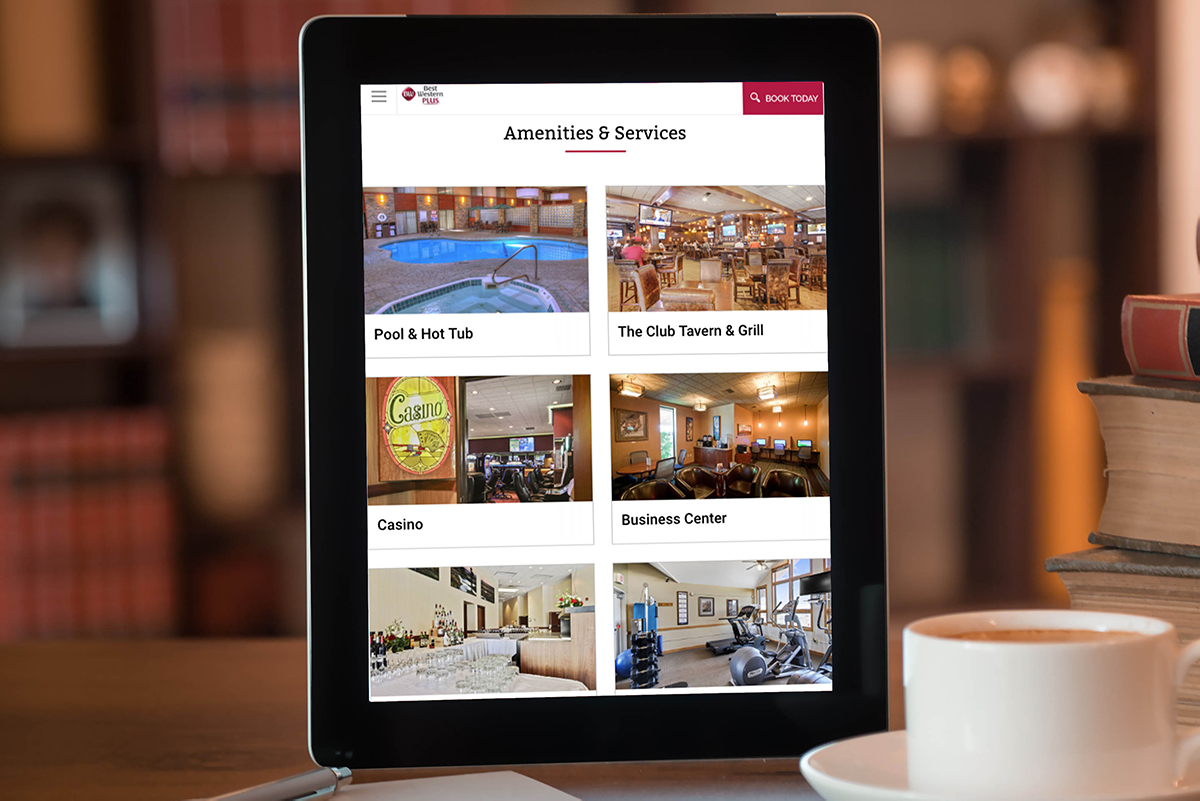 What are the

benefits?

When we asked Vizlly Success Coach Daniel Grant for his thoughts on why this local SEO strategy is so effective for branded hotels, he explained, "With two websites working for you, you can maximize your SEO efforts, target more keywords, increase exposure among travel shoppers, and improve your chances of winning more direct bookings."

Now, for the Best Western Plus GranTree Inn, the brand.com hotel listing and the Vizlly hotel website are working together to drive more revenue for the hotel. Within five months of launching her Vizlly website optimized for local keywords, the hotel saw a 41% increase in online bookings and a 24% increase in online revenue! Read more here.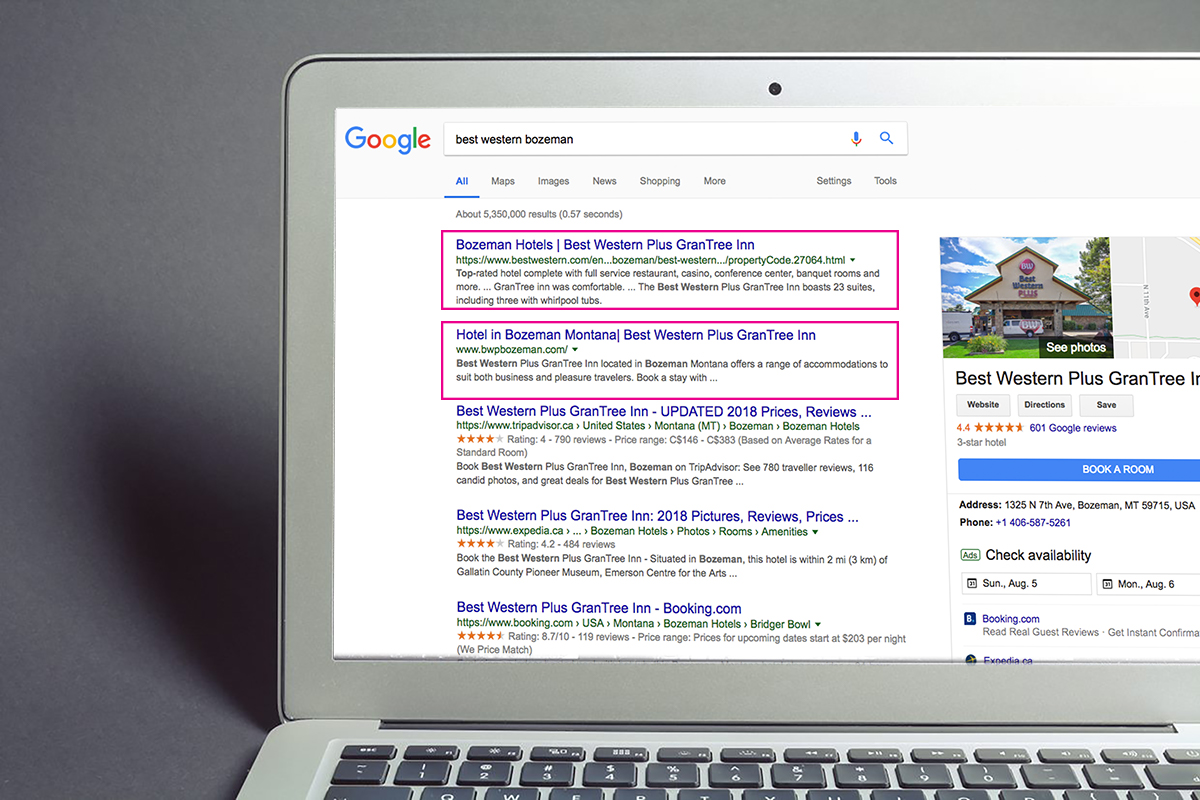 "Make sure that if you have a hotel vanity website in addition to your presence on brand.com – it can act like your online cash register," explains Warren Wheatley, a Senior Vizlly Sales Consultant. "When I speak with branded hotels looking to drive more revenue, I highly recommend adopting a website and SEO strategy with a partner that can help ensure you're seeing results."
Want to learn how a double listing SEO strategy can help your hotel drive revenue?
Talk to a Vizlly sales rep today!