All
4 Fascinating New Digital Hotel Trends You Need to Know
---
"Travel technology firm Amadeus, recently released a series of reports of what hotels will look like in 2020. Its findings, based largely on customer responses around their wishes and expectations, highlighted the importance of innovation with people expecting more responsive, personalized services in the near future." – Travolution
Believe it or not, we're less than five years away from this projected vision for hotels. Now envision a new breed of the hospitality ecosystem that feels the touch of a digital presence throughout the building. Picture tablets in every room that act as a virtual concierge, smartphones or applications that allow you to check-in without speaking to anyone and enter your room by simply using your mobile device.
Could we be seeing a paradigm shift from traditional hotel designs to embracing a new hotel digital experience? Will the new generation of hotel guests influence an end to end mobile experience? What happens when a new wave of silent travelers collide with this digital world?
We might not have enough quantifiable answers for these questions….yet. However, many hotels around the globe have embraced this futuristic model change and have added a splash of technological tweaks to their blueprint to make their guests' lives easier and allow for a more unique experience.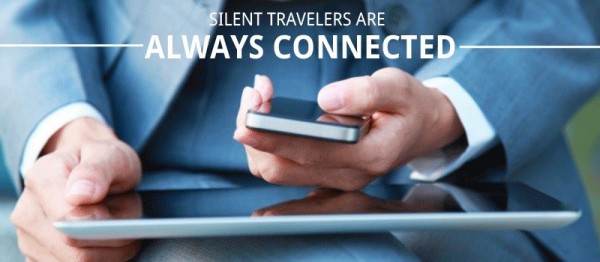 Traditional vs. Digital Model
Traditional hotels can be defined in the sense that they have a simplistic design and theme to their internal architecture. A model that doesn't go over the top with flashiness, but has relied on a consistent foundation and reputation that travel shoppers find reliability, dependability and comfort in while looking for an effective hotel. The most they dabble with all things digital are DVD players in the room and maybe offer wireless Internet.
The digital hotel, however, can be viewed as trendy and chic with a contemporary design intertwined with their atmosphere. The younger generation of travelers that seem to have a mobile or tablet device attached to them like a fifth limb tend to flock towards these newer models because of how well they cater to their lifestyle.
Hotels almost have to find the perfect balance between the traditional and digital worlds. Do you go all in with digital, or do you do enough to cater to this evolving crowd? Cool initiatives are already beginning to take shape. Marriott launched their global creative and content marketing studio and Starwood Hotels and Resorts developed the first mobile check-in application which allows guests to open their guest rooms by scanning their smartphone.
Think of this article as an overview of where the industry is trending. This doesn't mean that you need to scrap all your current plans and start prepping for a complete renovation. Look at this as an informational piece so you are well-informed of where the hotel industry may go in the next few years.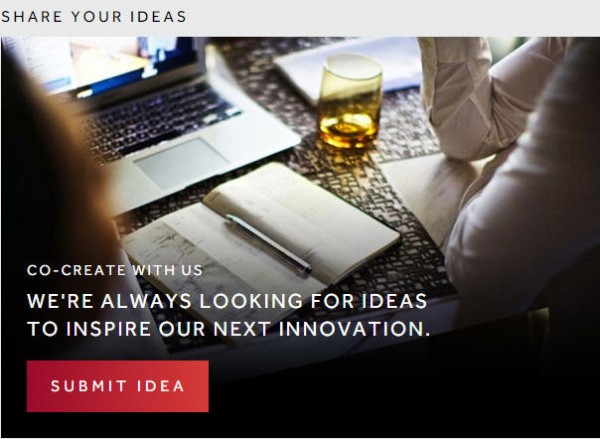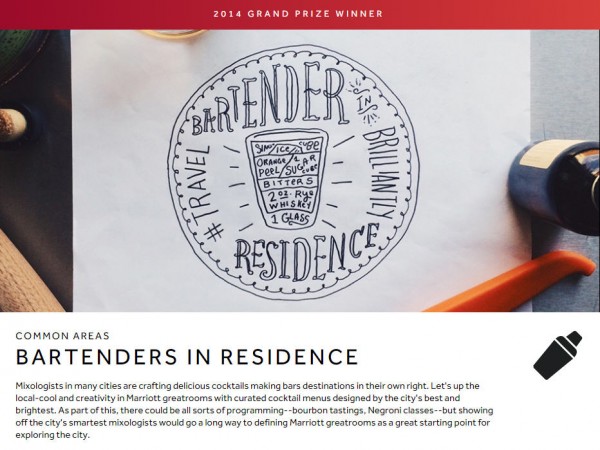 The Marriott invested heavily in their content studio to change the way you view travel. 
Who is the New Digital, Silent Traveler?
They're known as the silent traveler, the "mobile-first" travel consumer. These are consumers who don't just use their mobile devices to research and book hotels, but they also turn to them first to solve any problems they encounter when travelling. Silent mobile travelers (most of them are Millennials) are extremely mobile-dependant and self-reliant.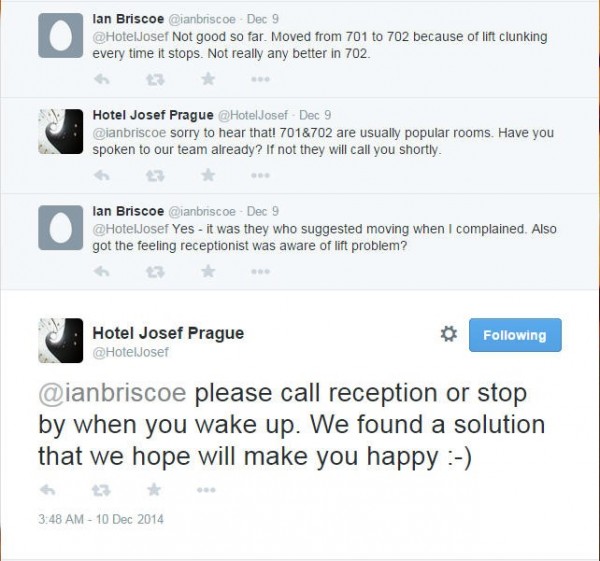 That being said, here are four trends within the hospitality industry that will certainly gain some traction, especially with this complex demographic.

4 New Trends Emerging at Hotels
"With technology becoming more and more pervasive in all parts of society; playing an integral part in how we work rest and play, hotels that want to keep ahead of the curve have become keen adopters of the latest hi-tech. In order to stay fully in the future they need to offer the same experience to their customers as they will get at home." –Maxwell Stoner in Travolution
1. Digital Kiosks
More and more hotels are integrating digital kiosks in the form of a tablet in their lobbies to allow for a more fluid guest experience. These are used as a central, interactive hub designed to provide a variety of services for hotel guests, such as check-ins, hotel material or information about local amenities that can be downloaded as a PDF file to a smartphone or tablet.
The 1000 hotel in Seattle's lobby has a Microsoft Surface table where you're challenged to a game of virtual chess, or helps you explore the local vicinity with its virtual concierge.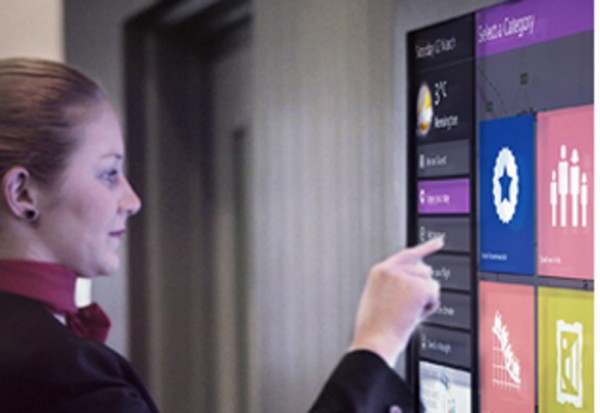 2. In-Room Digital Outlets
The Ruby Hotel in Vienna extended their digital experience to their rooms. Guests are greeted by a tablet computer to arrange for online daily newspapers, a hotel guide, virtual concierge, online surfing, a check-out application, guest surveys and a booking button to book your future stay at a Ruby Hotel.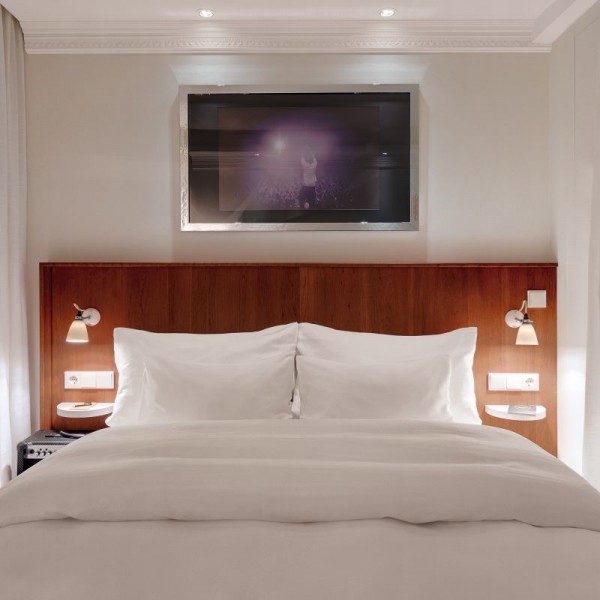 Guests have the option to check in and out in person if they prefer and don't have to feel obligated to utilize the tablet functions. By employing these different options, it frees up the front desk process and can allow for more personal time and attention to a guest's service.

3. Smartphone Room Keys

Starwood Hotels and Resorts recently launched the first truly mobile check-in experience, SPG Keyless, which allows guests to open their guest rooms by scanning their smartphone (using the SPG app). When a guest's room is ready, they will get a notification along with their key code, and then they can just head into the hotel and go directly to their room, bypassing the traditional check-in process.

4. Interactive Social Hubs

The primary focus is a guest's experience. Social media plays an unbelievably huge role in making this experience pleasant. Some hotels are taking the social sphere three-dimensional by using a social hub in their main lobby to display user-generated content and top interaction from their guest's personal social media accounts when they tag the hotel. These hubs can be used to show guests' photos, showcase events and promote sponsored content.

The Marriott incorporated the social hub into their lobby except with a twist. It's a large interactive digital screen and an application called Six Degrees that allows people to interact with each other. It works as a downloadable app that connects to your LinkedIn page. This is targeted to more business travellers that are on the road a lot and are looking to connect with likeminded folk in the area. Its principle design is to get more strangers at the hotel interacting in real time, since few apps facilitate that today. It brings social media into the public space and allows for an authentic connection amongst guests.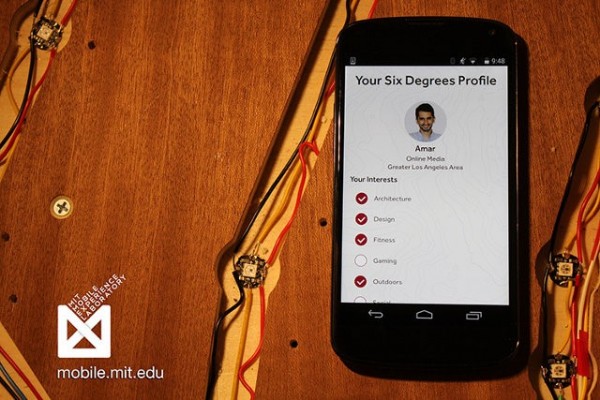 This is the new digital and interactive age. By providing your guests with a bulk of options to alleviate their travel stress, they can relax and fully immerse themselves in everything your hotel and the surrounding area has to offer. This doesn't mean designing a futuristic hotel that is void of all human interaction. It's more about applying new technological extensions and popular trends that certainly can make everyone's life a lot easier.

Download our eBook: Show, Share, Stand Out: The Most Important Hotel Marketing Trends to Watch in 2015 for an extensive look at what else the hotel industry is evolving towards.