Blog
How to Use Storytelling to Connect with Travel Shoppers Emotionally
---
Hotel marketing ideas can come from the strangest places. For decades, the Michelin tire company promoted their products with the image of a baby sitting in the middle of one of their tires. This was seen as different and unusual, given that automobiles and automotive products are usually promoted on their performance: more speed, better handling, cool look, etc.
So how did Michelin's baby-in-a-tire campaign become one of the most recognized tire marketing campaigns ever without even the hint of stereotypical automotive performance?
Emotion. The image of a little baby triggers the emotional response of protecting the vulnerable by making them safer, even in people who aren't parents.
Emotional triggers, from 'Kodak Moments' to 'Just Do it', are a tried a true way to influence decision making in all media. On the web, they are even more effective because of the limited attention span of your online visitors.
How to Generate an Emotional Response
in Travel Shoppers
Fortunately, it's not as difficult as it might seem to trigger an emotional response with your hotel marketing ideas. Even the typical guest room and pool images that hotels use appeal to emotions.
The trick really becomes how to play an emotional 'trump card', one that generates a stronger emotional reaction, so your property sticks out from the rest. In the Michelin tire example, promoting the performance characteristics of a tire triggers an emotional response of status and appearance. But a baby in the tire simply trumps those emotions.
Storytelling

Boosts Emotional Responses

In the hotel industry,

storytelling can be your trump card

. From making your message more memorable, to making your content more exciting and emotional,

storytelling is what can drive more business

through your website.

And it's not as difficult as it may seem. The first step in integrating stories into your hotel marketing ideas. Instead of focusing on the features of your property, start focusing on the benefits, experiences and emotions those features generate. For example, a pool isn't just a pool. It's a place where children can play, families can connect, and adults can relax.

The second step is to start telling these 'stories' in as many ways and places as possible. Here are just a few examples to get you started.

1. Write Copy that Connects – Language can turn a typical hotel website page into an emotional story. For example, 'Planning Your Stay' can be a helpful page that informs travel shoppers about some of the amenities of your hotel, and some of the sights and attractions they can enjoy nearby. But 'Prepare for Your Adventure' infuses the emotion of discovery and a sense of the experience they will have.

2. Put People in Images – If there is one thing that's common in hotel marketing images, it's the absence of people. Adding people to at least some of your images instantly tells a story, illustrates an experience, heightens emotion and sets your site apart from the rest.

3. Let Customers Tell Their Story – User-generated content (UGC), both written and visual, can be your best source of storytelling. From the reviews that guests leave, to the videos they post on social media, UGC speak volumes in emotional, experiential ways.

4. Put a Face on Your Team – Visitors like to know they are dealing with real people. Sure, a 'Bio' tells a story, but an image adds to the emotional connection.

5. Create Stories Everywhere – Take a moment to read the descriptions you have of your images, both on your website and those that appear on OTAs. Do they tell a story? Or do they simply put into words what's in the picture? Instead of 'Fitness Room' try 'Give our fitness centre a workout.'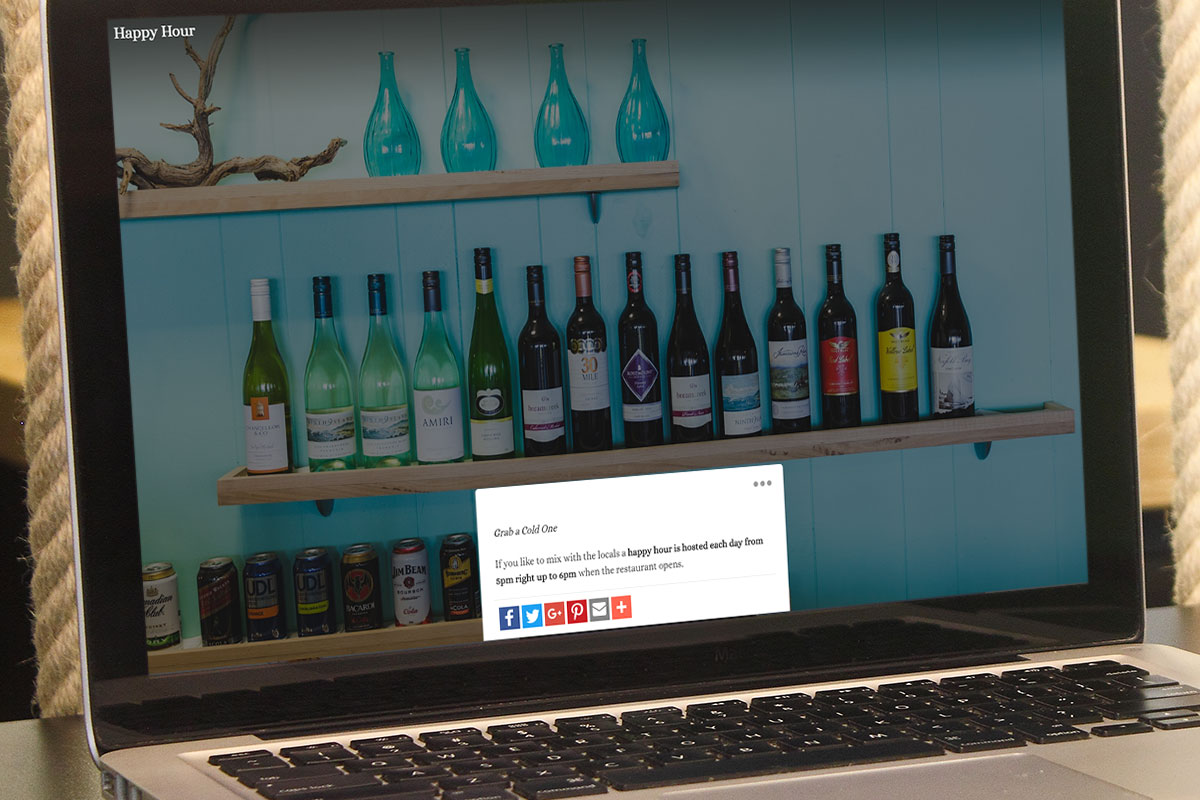 More

Hotel Marketing Ideas

Learn more ways to cut through the online noise and stand out to travel shoppers.

Download our ebook, "Content Marketing 101 for Hotels"

to see how properties, both big and small, are using content to share their hotel story with prospective guests, build relationships, enhance loyalty and turn travel shopping interest in bookings!