Blog
Displaying Reviews on Your Site Helps Develop Consumer Trust
---
Price is no longer the only factor travel consumers consider when booking a hotel. People will often research a hotel's reviews before making a booking. By providing a review feed on your website, you will allow potential guests to see an unbiased representation of your hotel without having to check external sites such as OTAs, and risk losing a direct booking.
A 2016 study by Paul Phillips from the Kent Business School analyzed Trust You data from 442 Swiss hotels to determine the impact of reviews on a hotel's demand and revenue. Phillips and his team found that positive reviews will likely increase a hotel's demand and revenue, while negative reviews will likely have an insignificant impact.
"This might imply that the negativity effect was not strong enough for the single hotel attributes to be carried through to performance," writes Phillips.
A hotel looking to increase demand and revenue for their hotel should have positive reviews visible on their website. This is standard practice for Vizlly websites, which allows hotels to display reviews from both TripAdvisor as well as any sites aggregated by Trust You.
What Does

the TripAdvisor Widget Display?
The TripAdvisor review widget displays the average traveler rating, the hotel's rank in its local area, and the most recent traveler reviews. Visitors to a hotel website will also have the option to read more reviews or write a review themselves.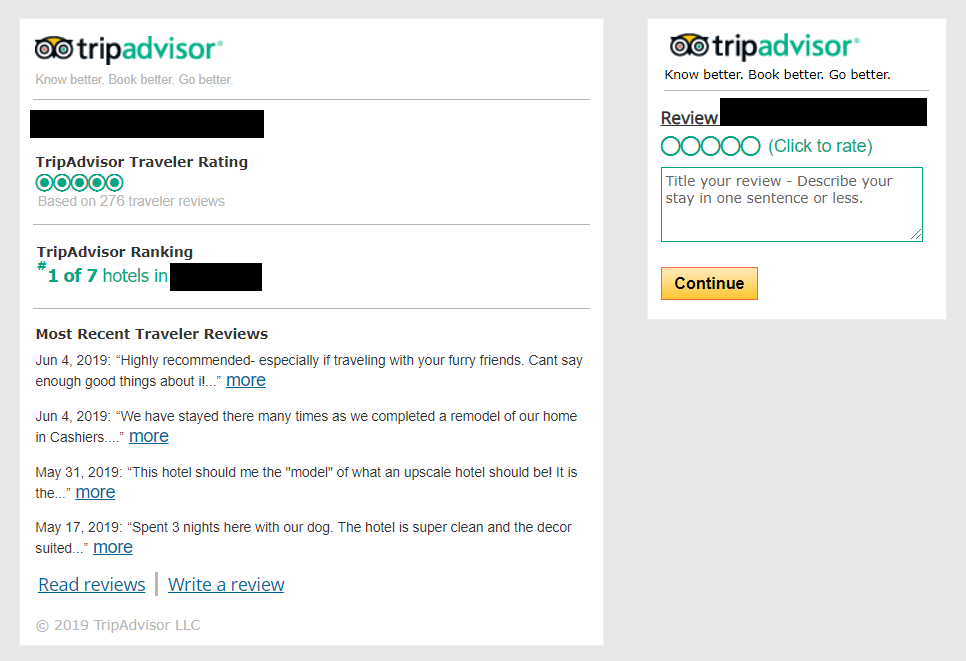 What Does

the Trust You Widget Display?

The Trust You Meta-Review widget also displays average traveler rating, but breaks down the remaining reviews into categories: all, couples, families, solo, and business.

Each category will show the average rating for more specific topics in order from highest to lowest. Each topic will also feature a comment from a guest. For example, under the "Families" category, topics include: location, room, pool, and more.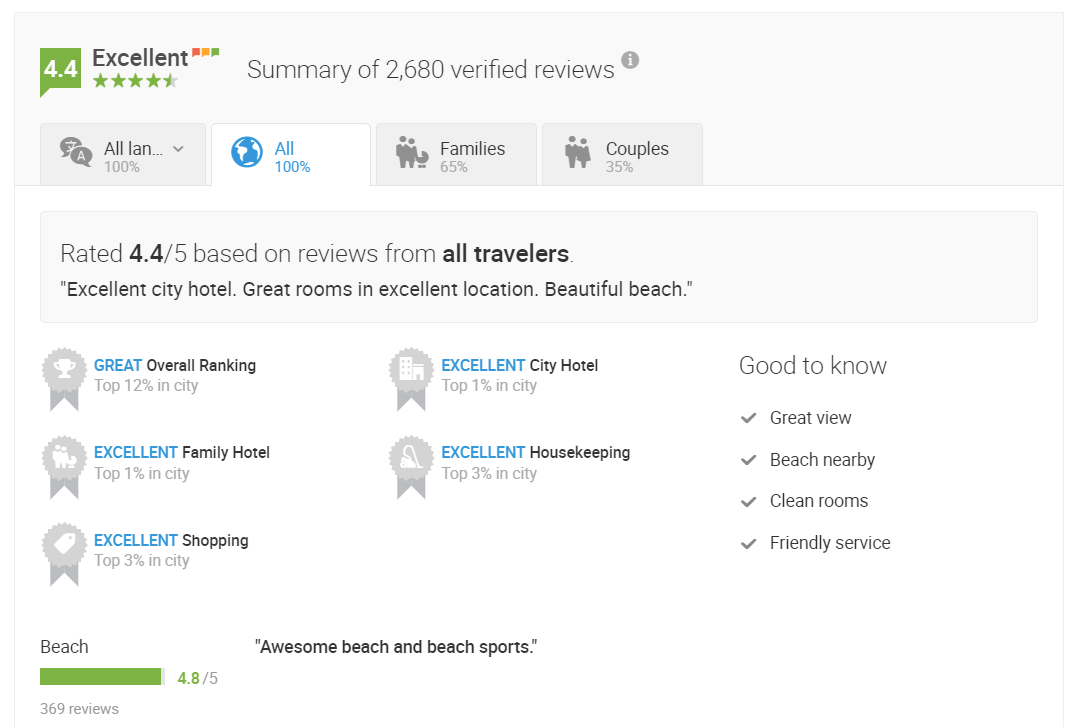 What if

My Hotel Has Bad Reviews?
As mentioned by Phillips and his team, negative reviews are unlikely to have a significant impact on your hotel's demand or revenue.
However, if your ratings and reviews are not at a point yet where you want to display them on your website, you can opt for a customized testimonial page. A customized testimonial page may contain quotes from other venues of feedback such as emails received from guests. Keep in mind that if you want to quote a guest's email, you must ask them for consent.
How Can

I Improve My Hotel's Reviews?
The 2016 study also found that hotel guests were most likely to leave positive reviews if they were happy with the customer service. The quality of the room, food, and drink as well as the location also influenced people to post good reviews.
Room, food, and drink were also the highest contributing factors to negative reviews, so focusing on these areas will make it more likely for future guests to write positive reviews.
To find out more about how to integrate reviews into your hotel website, reach out to us today.