Best Practices
Distribution spring cleaning: clean up your travel channel listings before the summer high season
---
Listen closely and you might hear that the birds are chirping and there are fresh buds on trees… That's right, spring is here. It's the time of year to knock the dust off and freshen things up around your home – and in your hotel marketing.   
It's important to take stock of your listing on major travel channels at least once a year. Depending on your area, the summer high season is around the corner. Get your hotel's third-party listing in shape with a spring cleaning.  
If you're not using an automated content verification system, you'll have to do it all manually. Here's what you should focus on. 
Step 1: Do you have all the logins you need?
Find all your account details. It's likely that your login credentials for different travel channels are spread out across teams in your organization. They may even have gotten lost in employee turnover. 
As the first step to your spring cleaning, we recommend taking the time to visit every channel you receive bookings from and make sure you can log in at all. To conduct this audit, you'll need to have access to the extranet of every third-party channel. Test your logins, and note which channels do not have an extranet and need to receive updates via email.  
Don't forget to practice good password security. Never write down a list of all of your hotel's passwords in a post-it note or in an easily hacked file. Instead, use a password manager to keep this data secure.  
Step 2: Channel by channel audit
Now that you know you can log in to all of your channels, it's time to start that spring cleaning. Go through and check for the three most important things: 
Your hotel's full, accurate name—if you're a branded hotel, make sure it is a searchable, recognizable name rather than your brand code or similar




 

Your hotel's contact details – pay close attention to street address and location, even a small mistake can keep you out of relevant search results




 

Your hotel's photos – is every photo on this listing accurate and relevant? Have there been any on-property changes? Is it time to schedule a new photoshoot?

 
In addition to these essential details, now is the time to make sure you're meeting travel channels' most recent best practices. 
Check your amenity list for accuracy. Channels regularly update how they showcase amenities, so the options may have changed since you last checked. Have any policies changed? Make sure your listings reflect any and all changes at your hotel.  
Step 3: Make this whole process easier next time.
Auditing and updating all of your travel channels manually takes a lot of time and resources. Realistically, if you're using the slow-going manual method, you're probably not doing the annual spring-cleaning refresh you should. It doesn't have to be this difficult.  
You can automate every step, saving your team time and making spring cleaning a year-round process.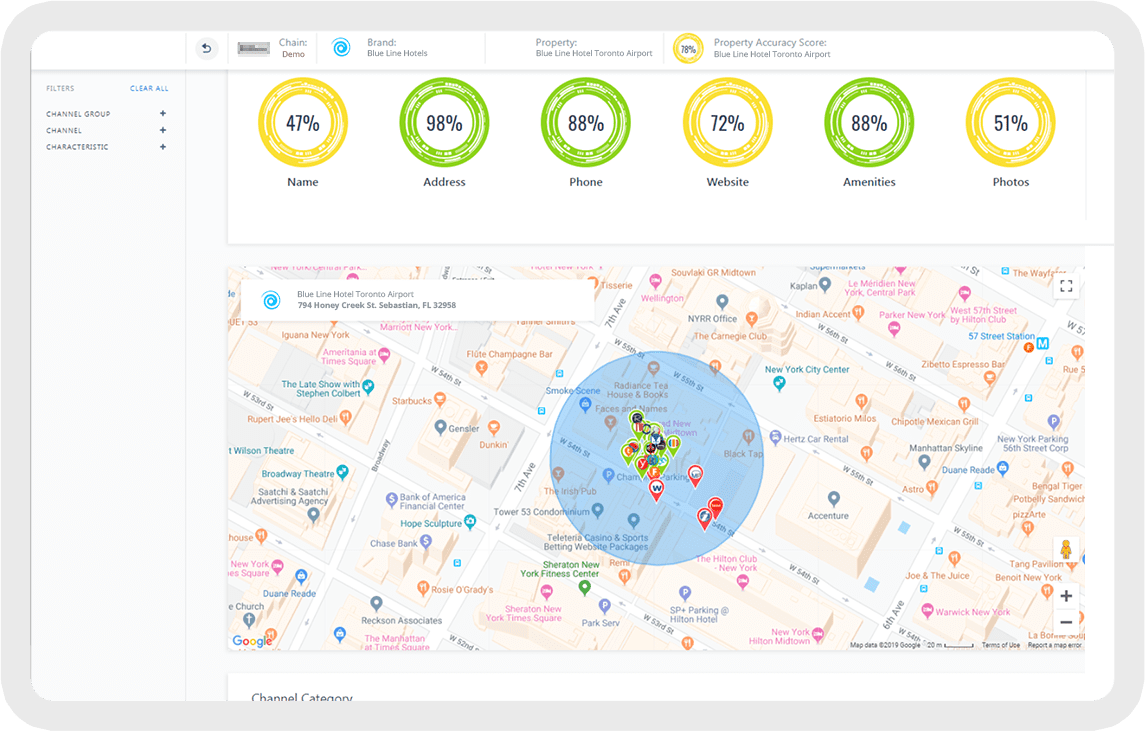 Leonardo's Content Verification solution centralizes account access, conducts regular audits based on current travel channel best practices, and facilitates updates on your behalf. We automatically audit on a monthly basis, so you're always up to date.  
Start fresh this spring with a solution that helps you save time and improve display on the channels that will drive revenue during your busiest seasons. Contact us to learn more.