Industry Insights
Industry Insights: A Vizlly Customer For Over Two Years (Feat. Bharat Patel)
---

A Vizlly Customer
For Over Two Years
As an industry leading technology, Vizlly helps hotels showcase all of their property's unique features. But the value that Vizlly brings goes beyond technology. It is our Customer Success team behind Vizlly who helps keep our clients happy by listening and responding to their every need. Renowned hotel owner, Bharat Patel shares his experiences as a Vizlly customer for over two years.
Check out our blog post highlighting our Vizlly Customer Success team
Meet Our Speakers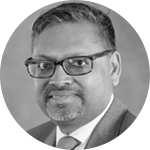 Bharat Patel
Renowned Hotel Owner
Never Miss

An Episode

Subscribe to be kept in the loop when new episodes are added.