Industry Insights
Industry Insights: Win Bookings with this Online Tactic (Feat. Bharat Patel)
---

Win Bookings with this

Online Tactic

Travel shoppers are increasingly searching for experience based information when selecting a hotel. Unfortunately a Brand.com website is very limiting, often offering little more than an amenity checklist. Hoteliers need to keep up with the changing marketplace and provide travel shoppers with the information they want to know before booking. Renowned hotel owner, Bharat Patel, explains how a vanity website that provides experience based information can captivate travel shoppers and drive more bookings.
Meet Our Speakers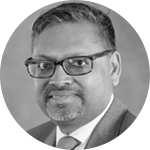 Bharat Patel
Renowned Hotel Owner
Never Miss

An Episode

Subscribe to be kept in the loop when new episodes are added.