Industry Insights
Industry Insights: Curating Online Content for Your Hotels (Feat. Bharat Patel)
---

Curating Online Content
for Your Hotels
In this day and age, most travel shoppers turn to the internet to search for the perfect hotel. Without a doubt, an online presence is absolutely crucial for any property. But finding the right content to put online is a tough challenge that requires experimentation. After all, "content is king." Renowned hotel owner, Bharat Patel, discusses finding the right partner to help curate online content that speaks to travel shoppers and drives bookings.
Meet Our Speakers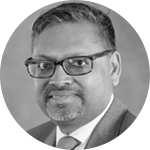 Bharat Patel
Renowned Hotel Owner
Never Miss

An Episode

Subscribe to be kept in the loop when new episodes are added.