Blog
Hotel Storytelling Done Right: Spotlight on Hotel Ylem
---
Article Highlights
Hotel storytelling helps develop an emotional connection with travel shoppers, and emotion has been found to influence purchase intent
Hotel Ylem uses storytelling to communicate the uniqueness of their hotel, including their promotion of local non-profit organization and artists
Differentiate yourself with the language you use on your website. Hotel Ylem uses simple and personable language that matches the tone of their website
Not every hotel is like Hotel Ylem, but every hotel has a unique story to tell. Look at your guest reviews for what travelers find memorable about your property
Your hotel website is your digital storefront; the place people come to for more information about your property and to determine if it checks all the right boxes for their needs. To drive more direct bookings, your website needs to tell your hotel's story. It needs to distinguish what makes your hotel better than any other in your comp set. This is where hotel storytelling comes into play.
Stories help develop an emotional connection with travel shoppers, which is important because emotion has been found to influence purchase intent. If a travel shopper is stuck deciding between your hotel and another across the street that is priced the same, they are more likely to choose the one with the best story; the best emotional connection.
In this article, we take a closer look at one hotel telling an excellent story – Hotel Ylem.
Hotel Ylem's
Story
Hotel Ylem
is a 79-room boutique hotel in Houston. Located close by to the Texas Medical Center, airport and zoo, this property attracts a mix of guests, from business travelers to families. What's unique about this property is its dedication to promoting non-profit organizations and local artists. And its website is very reflective of these things.
The homepage immediately draws travel shoppers in with a picture of a colorful mural painted on the exterior of the hotel by a local artist. Normally, we would advise to lead with a guest room as your "hero shot" on the homepage, but this property has a unique feature on the exterior so it makes sense to highlight it.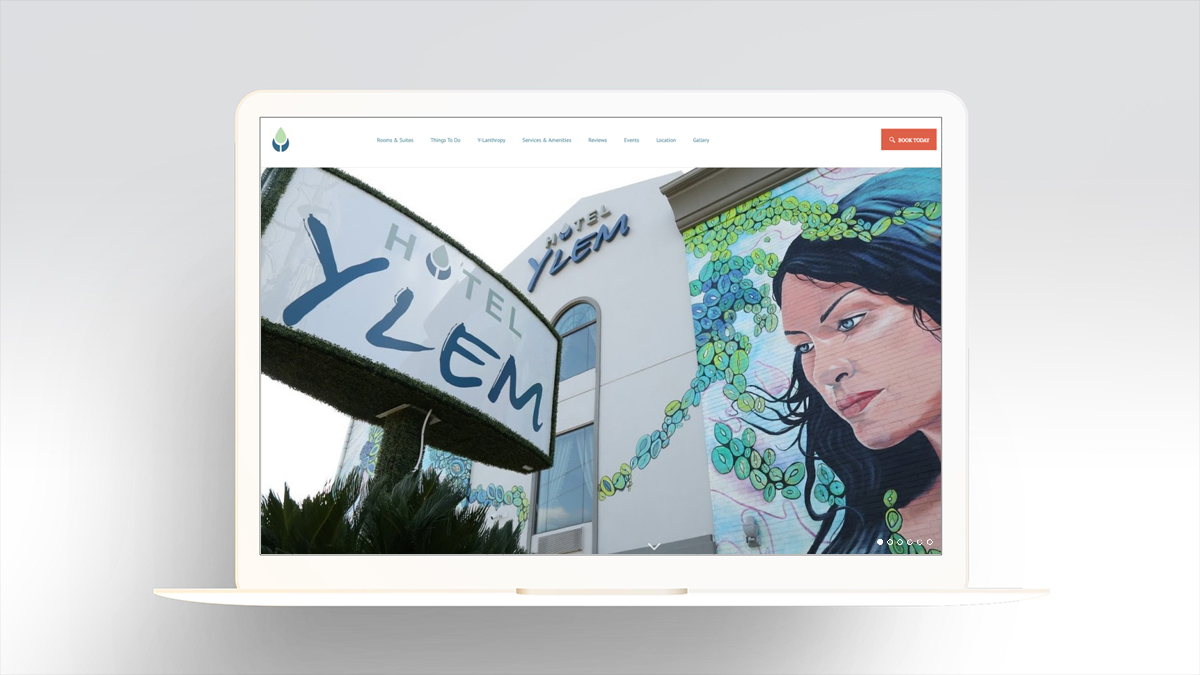 Its homepage also calls out the hotel's unique value proposition. The property is driven by art and philanthropy, and supports local artists, charities and social causes. Travel shoppers who identify with these principles are drawn into this hotel's story and want to learn more.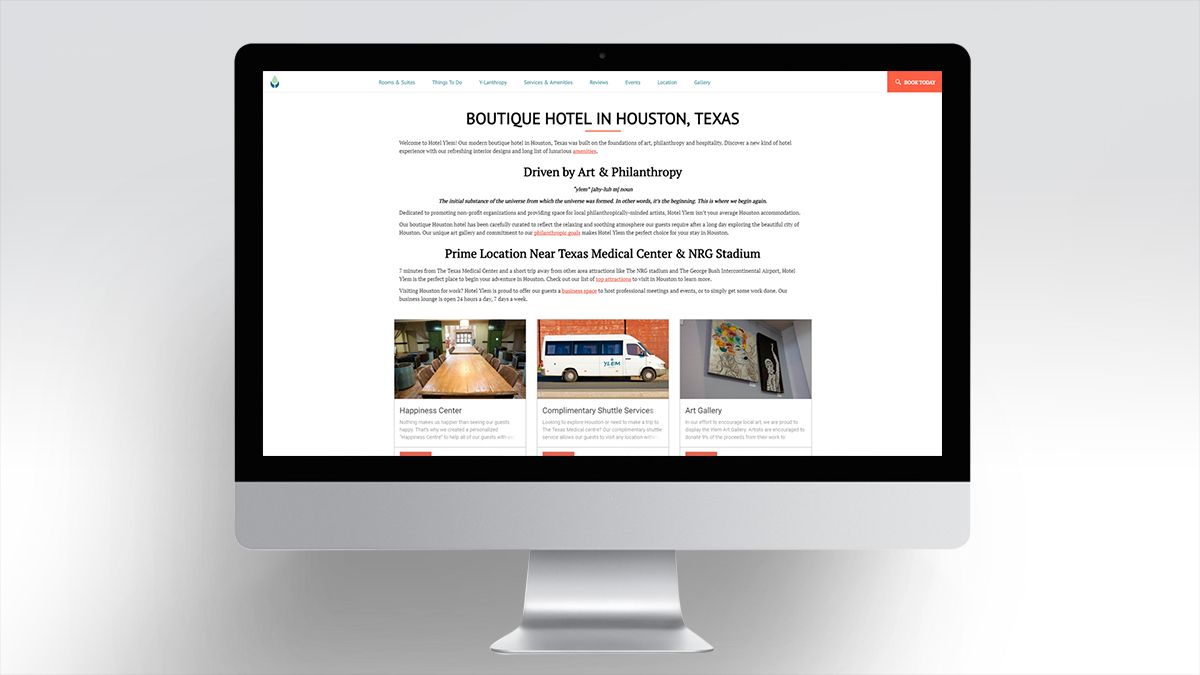 Hotel Ylem elaborates on its philosophy with a page dedicated to its philanthropic efforts, titled Y-Lanthropy. Everything from the hotel's decor, to staff uniforms, artwork, toiletries and snacks has a special story. This page captures the hotel's keen attention to detail, which translates into the type of guest experience travelers can expect as well.
The use of language on the website is simple, personable and reflective of its brand. Hotel Ylem doesn't have a Concierge, it has a "Happiness Center" where guests can book local tours and request additional services.
Its room descriptions also go that extra mile. A King Room at the property is described as a "guest retreat with a king-sized luxury bed, oversized armchair and full private bathroom with shower and tub." Sounds rather decadent, doesn't it?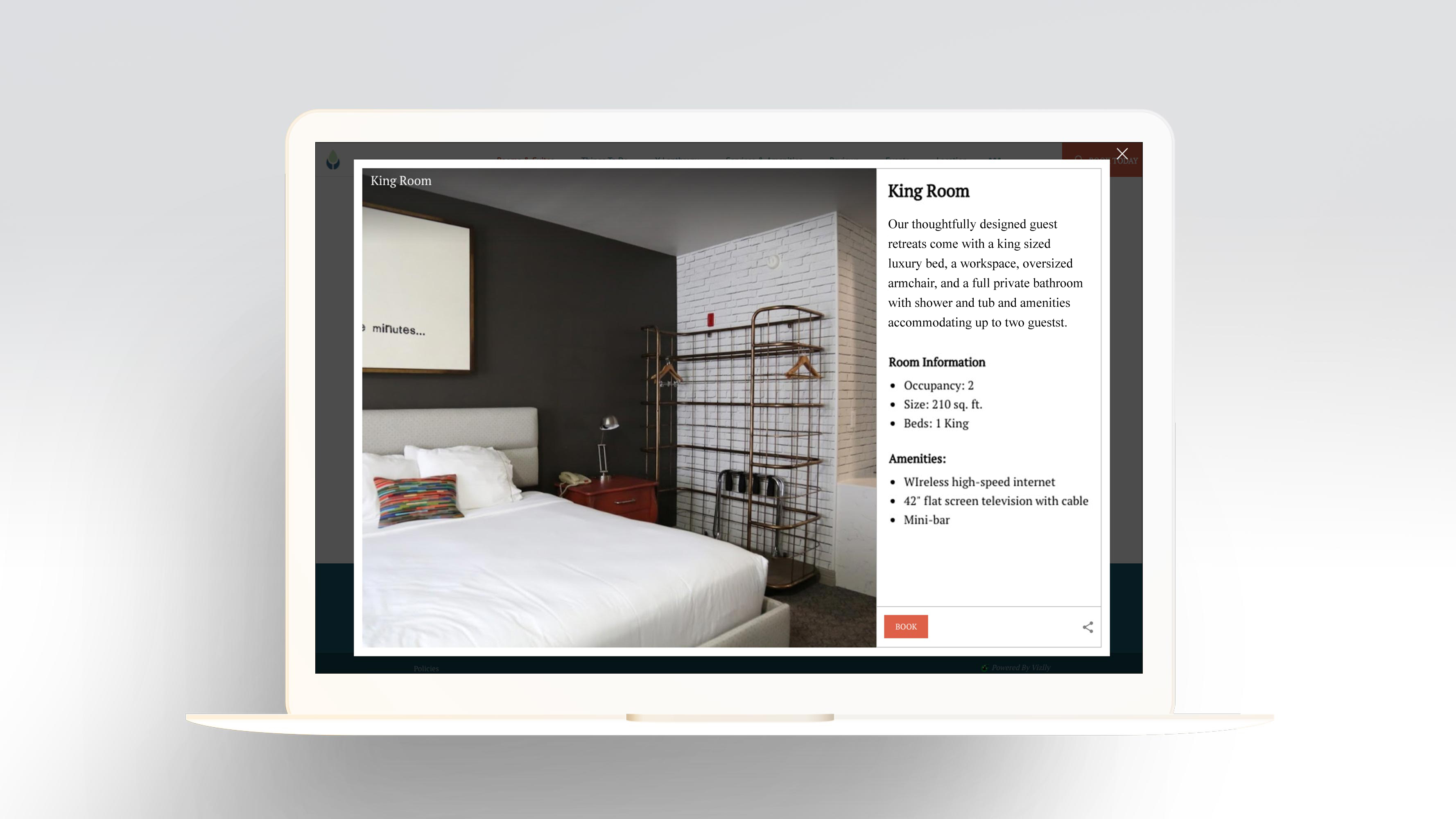 These small details all go into making the Hotel Yelm memorable, which is important as travel shoppers' move through the shopping journey. Being memorable is the first step in winning the booking.
Be Inspired
by Hotel Ylem
Not every hotel is like Hotel Ylem, but this property gives you a sense of how to differentiate yourself through hotel storytelling. It might be your use of language, branding, local partnerships, history, or something else.
Every hotel has a unique story
, even if you are a branded property on the side of a highway.
What small touches do you make for your guests? How special are your staff? How long have you been in business? Look at your guest reviews for guidance on why they remember you and tailor your hotel story accordingly.
Get inspired by other hotel websites. Download our Look Book for Hoteliers to learn 5 best practices for a high-converting website, and 10 hotels following them.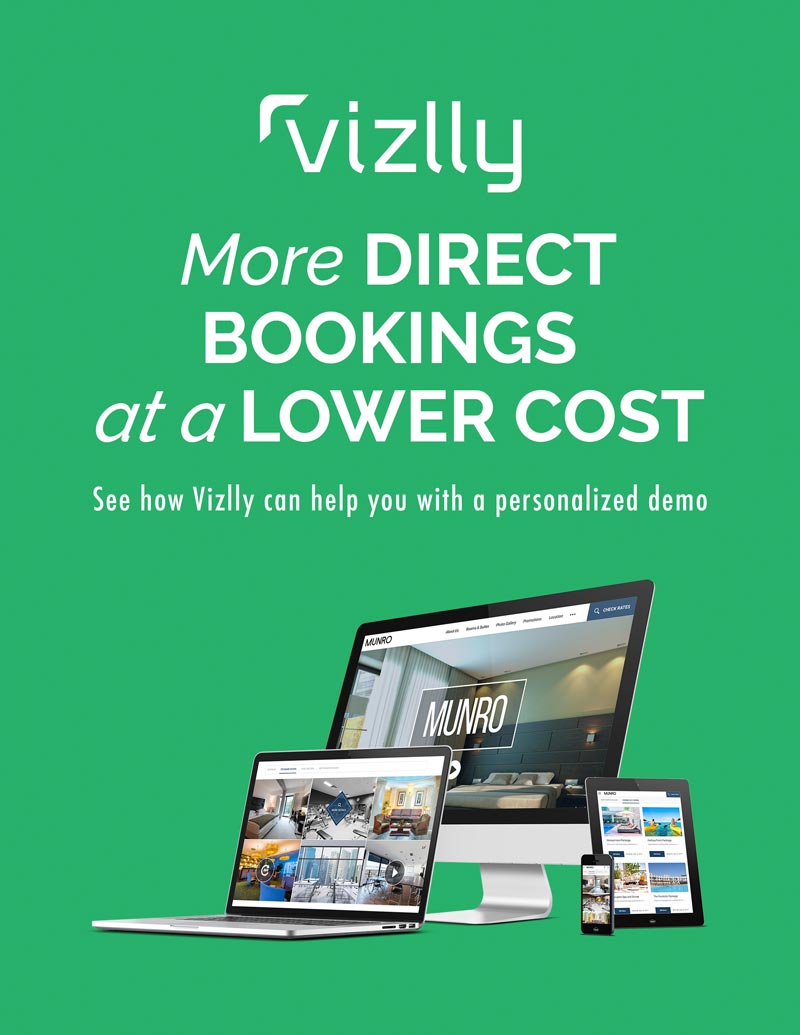 Request A

Demo

For more information about Vizlly, request a demo with one of our Vizlly specialists.