Blog
Why you should choose Leonardo as a Bookingsuite Webdirect Alternative
---
You've likely heard that BookingSuite is discontinuing their website platform services. All customers will have access to the content management system until November to download their website. It's essential for anyone with a BookingSuite website to transfer that site sooner rather than later.
Having your website go down for any period will lose your hotel revenue: even if your website was not performing optimally before, it's important to ask where that direct revenue will go if the website is down. Now is the time to switch to a new provider, one that will be a true partner, committed to increasing web revenue performance.
Leonardo's hotel websites are backed by a winning combination of best-of-class technology, comprehensive marketing services, and reliable support. Learn more about why we're the best BookingSuite alternative.
The #1 Website CMS on the Market
Our websites are built on the award-winning Smart CMS, designed by fellow Jonas Hospitality company, Bookassist. This CMS was ranked the #1 website content management system on Hoteltechreport. Hoteliers commend the CMS' for increasing conversion and revenue.
Switching from BookingSuite's platform to our alternative will give you more options. Our CMS has multiple themes with customizable elements to tell your brand's story without learning to code yourself.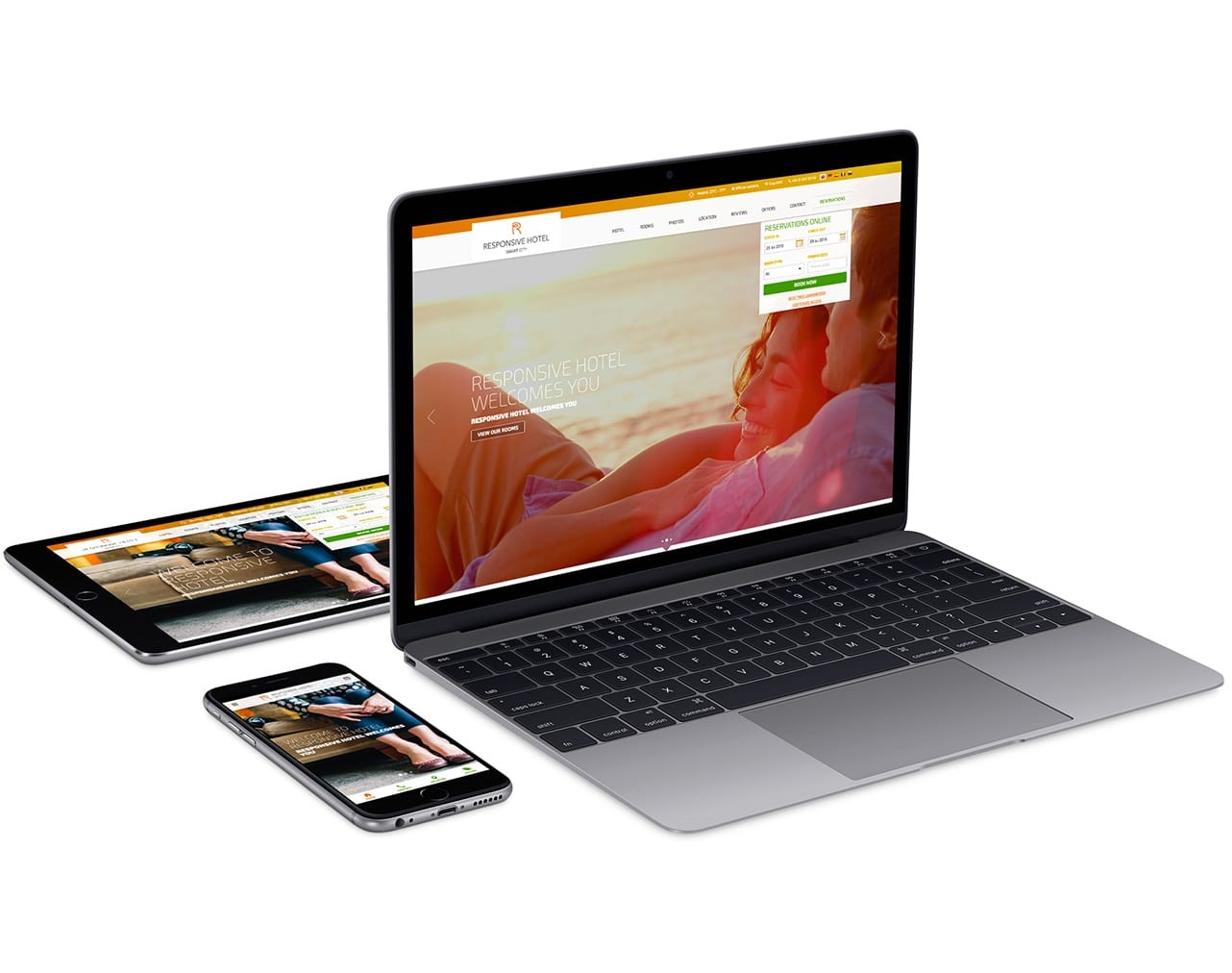 The core code and design of our website themes is optimized for conversion. Our websites are built with hotels and traveler behavior in mind. That means persistent calls to action where travelers expect to see them, as well as features and functionality that make it easy for hotels to roll out special offers, events, and more.
See more features and website examples here
We're always working and adapting our websites and services. The way we build and maintain websites adapts to hotels' current needs. For example, Smart CMS recently launched a COVID-19 response feature, allowing hotels to quickly deploy messaging around hygiene, safety and up-to-date policies. And on the services side, our content and SEO teams are helping hotels optimize their direct bookings re-opening strategy.
Flexible services and support
The key Leonardo difference is that our websites are supported by a dedicated Success team that includes a Customer Success Manager as your ongoing main point of contact, as well as a Content and SEO Specialist to curate and craft your website's strategy and design.
Your Success team takes a six-phased approach to building websites, which allows us to adapt to every hotels' specific needs, marketing strategy, and compset. We don't just build you a website. We start by asking questions to understand your goals. And then we help you surpass those goals with your brand-new website.
To give you an idea, here is some of what our team does to launch a single website:
Audits your existing website
Conducts a analysis of local competition
Puts together a keyword SEO strategy for every page of the site
Designs, writes, and builds the website itself
Discusses and optimizes based on your feedback
Deploys a technical launch (analytics, indexing, backlink building, and more)
Benchmarks based on your revenue reports
Sets up ongoing monitoring and monthly reporting
From your initial introduction call, to website launch and on-going optimization, you will always have someone with whom you can discuss your digital marketing strategies.
In addition to our website services, we're also on hand to help boost your profile. Our targeted PPC and ad campaigns help hotels looking to gain a competitive edge.  Our websites are designed to capture more organic traffic than other website platforms, and with the addition of flexible paid marketing strategies, we can help you capture more direct bookings overall.
In the current climate, hotels should expect disruption. Past recessions directly led to new OTAs and alternative accommodations like Airbnb. Our team is committed to helping you get a competitive edge.
Backed by experience and expertise
Leonardo has been building technology for hotels for over twenty years. Our websites are part of a larger suite of solutions trusted by some of the biggest brands in the industry. We work with hotel chains like Marriott and IHG, travel channels such as Expedia, TripAdvisor, and Concur, as well as every major GDS.
Why our customers are so happy with Leonardo
Our solutions give hotels more control over the way their story is told online. Get in touch with us to for a personalized demonstration that will show you how our solutions and services work together to drive revenue.