In this month's webinar, we were joined by Sarah Kennedy Ellis, VP Global Marketing at Sabre, and Allyson Ladley Gibson, Innkeeper at The Inn at Kitchen Kettle Village, for an in-depth discussion on web content and how to use it effectively to connect with travel shoppers and drive more bookings.
We started with a study from TrustYou, which indicated that 91% of travelers turn to search engines first when looking for a place to stay. And when using Google's summarized display (example below), they are most likely to click through to a hotel's website to learn more. This suggests that your hotel website is your most trusted source for information about your property, and people will choose to visit it first before they consider what channel to book through.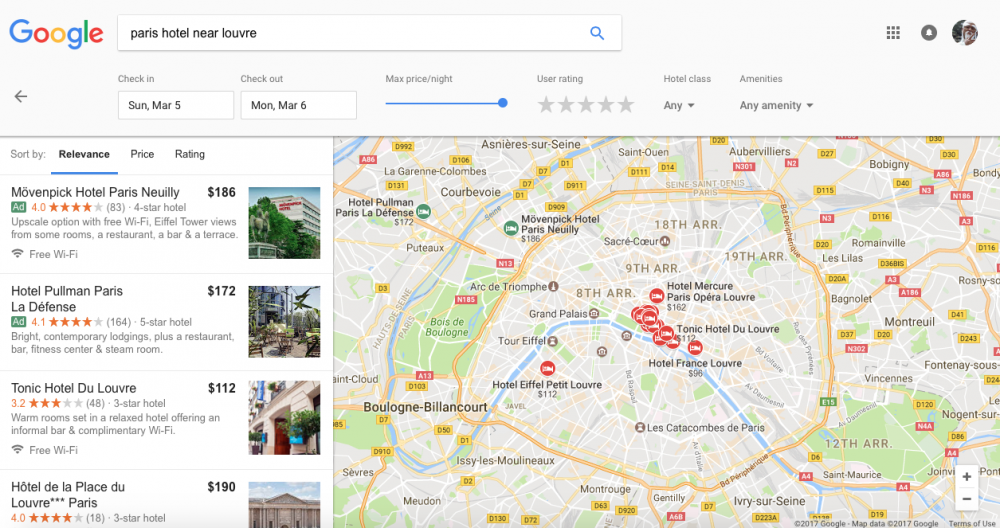 We then looked at this article from Kissmetrics, which used the analogy of a bakery to demonstrate how to convert "window shoppers" into customers. In the context of a hotel, your website is your digital storefront, and your content is your warm greeting to visitors. Converting travel shoppers into paying guests is all about looks, perception, desire and emotional connection. The role of your content is to help answer their questions, build trust & likability, and validate their purchase decision.
The Influence of Millennials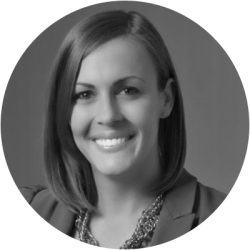 Sarah from Sabre Hospitality looked at the growing influence of Millennials on the travel market. By 2018, Millennials will represent 50% of hotel shoppers, and their needs are very unique. They want to make a connection with your brand and are therefore more likely to consider booking direct. However, they are also less patient and faster to judge your website.
For that reason, your website must be visually-engaging, to help captivate and inspire. Images are the catalyst to dream, or the catalyst to make a decision quickly, and are what drives someone to click "Book Now." According to Sabre's own research, 45% of all website views focus on accommodation types, the photo gallery or special offers. These things are all highly visual and designed to inspire, persuade and motivate. This further validates that visuals need to be a core component of your content strategy.
With that said, what's often missing from hotel websites is a seamless booking experience – a continuation of inspiration to booking. The path to purchase feels disjointed, with end users moving from beautiful imagery to a dull or cumbersome booking form.
Sarah suggests surgically analyzing your website data to improve the path to purchase. Consumers often reveal the truth about your website; what images are inspiring them, the path they are taking to your booking engine, and the point at which they abandon the shopping cart. The better you can interpret this data and use it to make actionable improvements to your website, the more success you will have in driving direct bookings.
Selling the Experience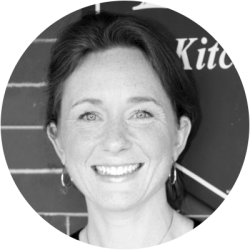 Allyson then talked about her experience at The Inn at Kitchen Kettle Village, a charming collection of 17 guest houses located in Lancaster County, Pennsylvania. As 1 of 100 accommodation options in the area, Allyson is focused on selling the whole experience of Kitchen Kettle Village, not just her rooms. She positions each guest house as a home away from home; a chance to embrace the local culture and to stay overnight to enhance the experience. And it's clearly working – The Inn at Kitchen Kettle has a 5-star rating on TripAdvisor and is ranked in the top 1% for Romantic Hotels in the village, according to TrustYou.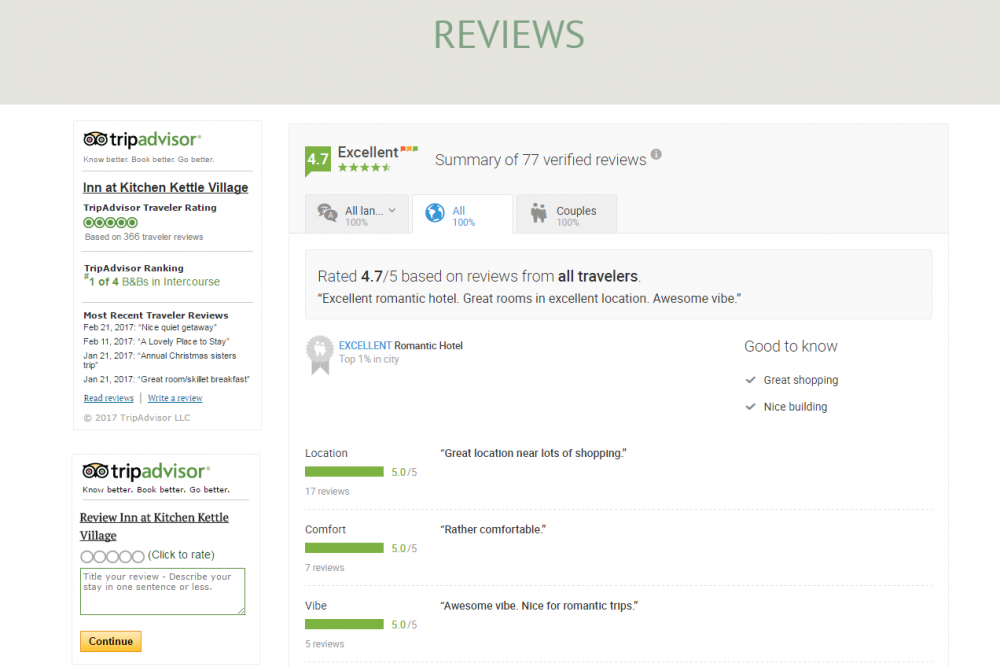 Here Are Some More Highlights From Our Discussion:
Millennials will comprise 50% of hotel shoppers by 2018
Millennials trust themselves as a research tool, and are therefore more likely to view your hotel website to learn more about your property and will consider booking direct
The role of your content is to engage visitors, develop trust and likability, and convince them to book direct
Images are the catalyst to dream, or a short-cut to make a quick decision
There is often a cold separation between hotel websites and the booking engine, resulting in booking abandonment
Don't make travelers do more work than they have to. If they indicate something about themselves on your website, serve up content specific to them. E.g. If they're clicking on a Family Package, you can assume they have a family and will need to see rooms that can accommodate multiple people
Study your shopping cart to understand where travel shoppers abandon the booking. Tweak your website where possible (e.g. auto-populate forms where you can)
Images are a huge piece of The Inn at Kitchen Kettle's success
Having a standalone hotel website removes distractions from the travel shopping journey
Partner with local business to tailor content and/or packages for specific groups. E.g. Allyson partnered with a local quilt store to promote quilt making lessons, and a wine store to set up a wine tasting event
Catch Up On Demand
Watch the full webinar on-demand here